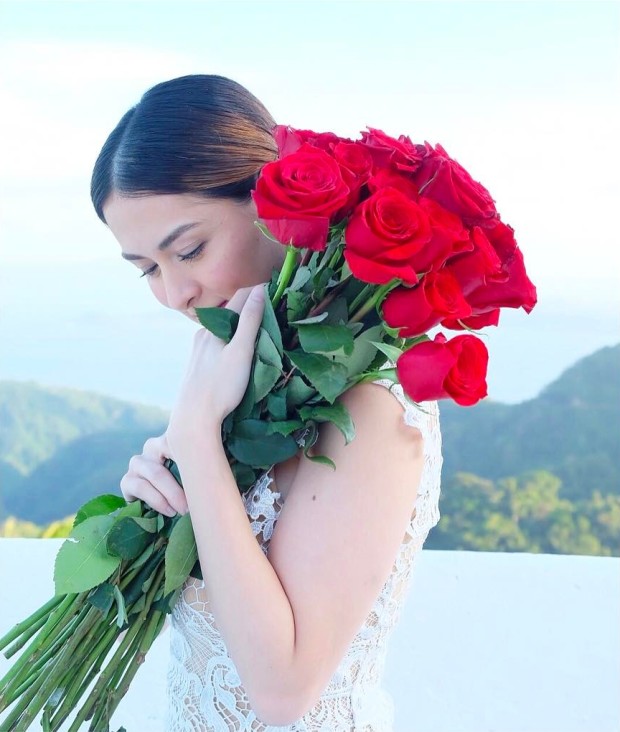 Marian Rivera appreciates the finer things in life and that includes her love for beautiful floral arrangements. Quickly scan her Instagram feed and you'll see a lot of floral elements as well as Hermès Birkins (but that's for another article altogether). She also knows how to turn passion into a business, hence, the birth of Flora Vida: Perennial Blooms by Marian.
The mother, actress, and now florist has been posting teasers on her social media. We know that's possibly the best way to introduce a new brand. She even traveled to Japan with her family and invested in her craft by taking classes on floral design under Nicolai Bergmann. Just so you know, the Danish artist is one of the top florists in Japan, so taking a class taught by him is a big deal.
Based on their website, the Nicolai Bergmann International School of Floristry teaches students the technical skills needed in floral arrangements and at the same time encourages them when it comes to their creative development. As mentioned earlier, all the lessons are taught by Nicolai and his team—they address each student individually to give proper advice and guidance.
Not only did Marian post about her classes, but she also thanked her husband Ding-Dong Dantes for the support with the hashtag "do what you love."
Congratulations on this new project, Marian. We can't wait to see your arrangements!
Photos courtesy of Marian Rivera's Instagram account
Follow Preen on Facebook, Instagram, Twitter, Snapchat, and Viber