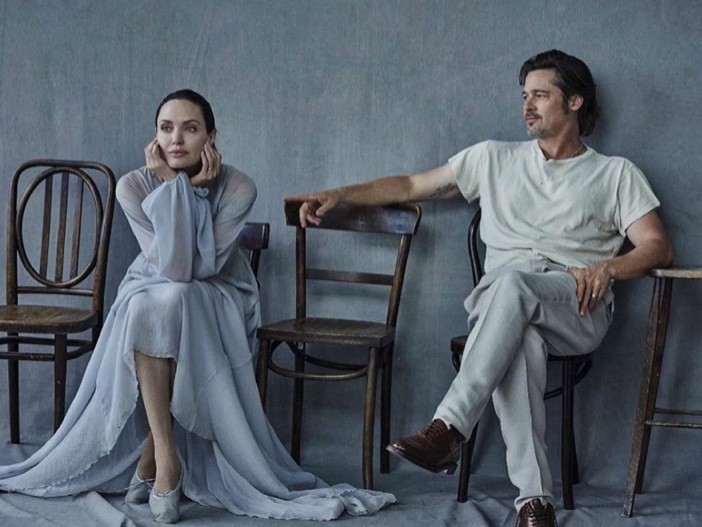 Last September, we were all shocked by the news of Angelina Jolie and Brad Pitt's divorce. Apparently, it came as a shock even to close friends and family when they separated after the plane incident involving their eldest son Maddox. They stopped talking and communicating with each other until recently.
We can only assume how rough the past six months have been. In an interview during Angelina's trip to Cambodia, she held back tears as she talked about the divorce and their family. She described it as a "very difficult time," but in the end hopes that it will make them stronger as a family.
"They are focused on the kids and working to do what's best for them," a source tells E! News. "They recently started talking again and it's a significant step. Up until now everything was through lawyers and assistants," the report says. "They did not speak at all after the plane incident and everything that went down in the press." The decision to always put the children first can also be the reason why they are communicating again, as their own therapists and their children's therapists advised it.
Brad has been working on a few projects including a sculpture. It has also been reported that he's focused on living a clean and healthy life. Angelina, on the other hand, just finished promoting her film called First They Killed My Father and has amped up her humanitarian efforts.
In Angelina's words, "My focus is my children, our children… and my focus is finding this way through. We are and forever will be a family. I am coping with finding a way through to make sure that this somehow makes us stronger and closer."
[
E! News
]
Photo courtesy of Vanity Fair
Follow Preen on Facebook, Instagram, Twitter, Snapchat, and Viber