Fashion is always changing and evolving. We go to different fashion weeks, expecting to see what the seasoned designers will offer each season. Last night was no different with a lineup that included Anthony Ramirez and Martin Bautista. But I was more interested about the new breed of designers who joined the show.
Backstage, I spotted Reina Chukada sitting on the floor and chatting with her models, possibly calming her nerves. "This is my first [full-collection] show," she tells me. "It's exciting. I'm really nervous about it."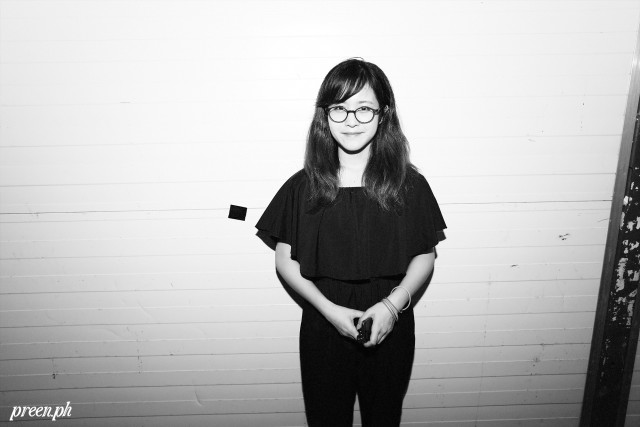 The SoFA Design Institute graduate presented her first collection last season which was comprised of only three pieces. This season, she took on the challenge to create 15 looks in the span of a month.
"I started sewing last February. I had to sew it all by myself and it was hard because I had a month to do 15 looks. I also had to revise the designs, and I had to sew until this morning," Reina recounts
Mae-Ann Veloso, who was one of AirAsia's design finalists last season, was helping models fit into their shoes when I approached her. She admits that she also felt the pressure of creating a full collection in a short amount of time.
"Just last week, I had to add a few new ones which felt more at-home for this collection," Mae-Ann shares.
Being a fashion industry newbie can make anyone feel nervous. You ask yourself, "Do my pieces look okay? Will my models get out on time?" It's enough to get you out of focus for a while.  However, there's no room for nerves in a fast-paced show like MFF, regardless of your tenure.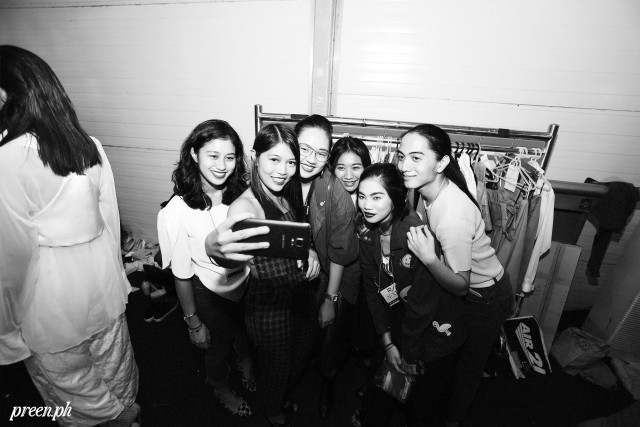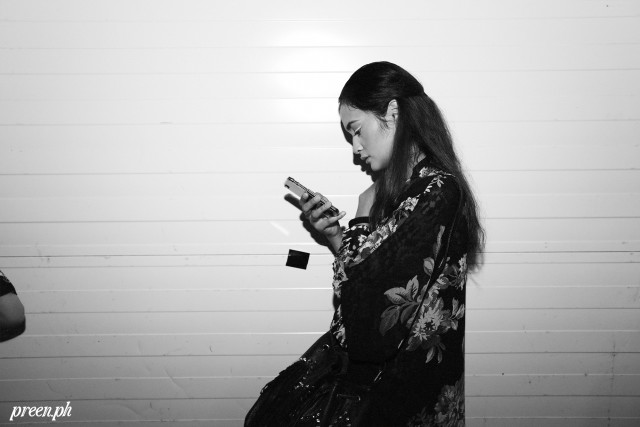 Before the stage director instructed everyone to get ready, everyone loosened up with casual conversations. Even sneaking a few selfies to commemorate the occasion. Some kept themselves busy by steaming their pieces last minute like what Daryl Maat did.
Meanwhile, Daryl Hannah kept disappearing into the crowd to fix her collection and also to have her makeup done. Aside from showcasing her first full collection, she was also walking the runway for the first time for CJ Martin. "It's very stressful! At the last minute, I was telling CJ that I didn't want to do it anymore," she jokes.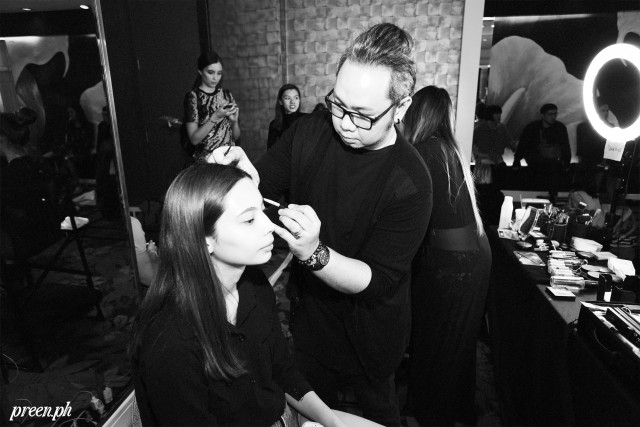 Show time was nearing and everyone scrambled to get ready. The designers worked alongside their assistants to make sure that everything's in place. I thought to myself, "Man, imagine how exasperated they'd be if they didn't have an extra set of hands for their first shows."
As their 15-piece collections made their runway debut, it officially cemented their status as being full-fledged designers. They've gone a long way from making sketches for their classes and joining contests. You can almost see the relief in their faces when they took their final bow.
When it was all over, I saw Reina and Mae-Ann looking tired and winded out. But both of them had big smiles while having celebrating with their friends and family in the lounge.
That's what I love about going to fashion shows. It's seeing and admiring a lot of new pieces, and watching out for the next big thing. We're only halfway through the first MFF season of 2017 but I'm already looking forward to what's next for these fresh faces.
Photos by RG Medestomas
Follow Preen on Facebook, Instagram, Twitter, Snapchat, and Viber