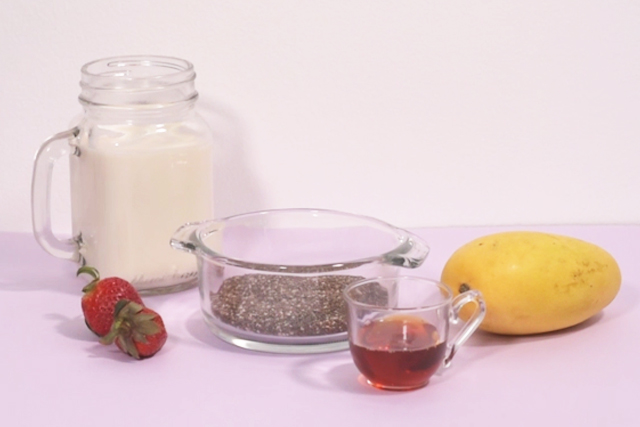 A good way to motivate yourself to workout is to have a reward right after. No, not an order of French fries. We're thinking a delicious but healthy snack that doesn't require you to cook. Who has the time or energy to cook over a stove after that morning cardio, right?
We suggest you make chia seed pudding. All you have to do is put all the ingredients together, let it sit in the fridge, and add some fruits and honey. Just thinking about it makes me excited for my exercise routine just so I could justify how I am putting extra honey on mine.
Post- Workout Chia Seed Pudding
Ingredients
Chia seeds
Milk (almond, soy, coconut, or fresh milk)
Honey
Assorted sliced fruits of choice
Procedure
1. Put three to five tablespoons of chia seeds in a container, depending on your appetite.
2. Add half a cup of milk into the container. Mix the chia and milk together.
3. Cover the container and refrigerate for a few hours. Best to let it sit overnight so it'll be ready after your morning workout.
4. Place your chosen sliced fruits. We had mangoes, strawberries, and kiwi slices in ours.
5. Drizzle honey on top
6. Enjoy!
Video by Yayie Motos
Follow Preen on Facebook, Instagram, Twitter, Snapchat, and Viber