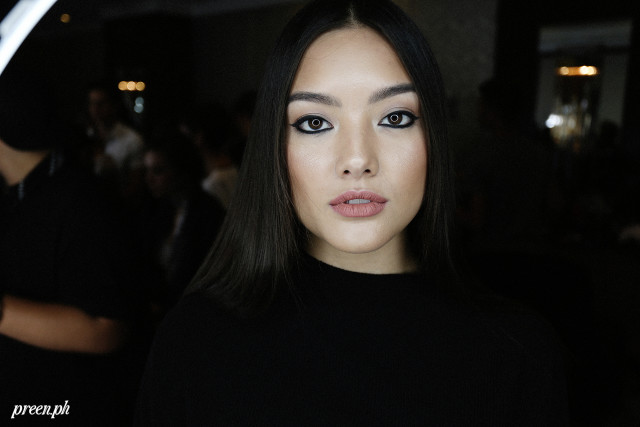 Lauren Reid popped up almost unexpectedly on our feeds last year. She could have been a mere social media interest, with buzz about her fading as quickly as it came. That's not what happened as she's got more projects coming in, endorsements deals, and modeling stints this 2017.
She's approaching fame at a good pace. After closing out 2016 with a Scout Magazine cover, she's ready for new things. "I have a lot of things going on. Most of them [are] not set in stone but most of them I'm excited about," she tells Preen while we caught her backstage at the Folded & Hung fashion show. We'll be keeping an eye on Lauren as she makes her own name.
What did you have for breakfast?
I had a chicken salad and a fruit cup. I have been doing The Healthy House for the past week. It feels good.
How do you take your coffee?
Black.
Who was the last person you texted?
My handler. We talked about work.
What are the things you bring to a runway show?
I bring some flavor! (Laughs)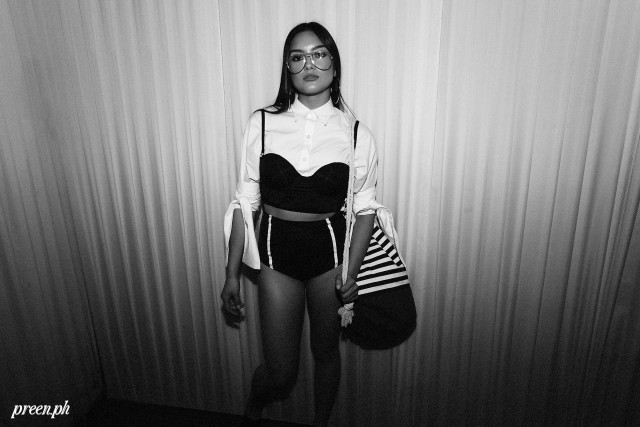 Fashion rule you live by?
I'm about simplicity but then accentuating your look with accessories.
What's your latest shopping splurge?
To be honest, I don't spend that much on clothes. Jeans are maybe one thing I would splurge on. What I really do is a lot of ukay shopping.
What are your tips when ukay-ukay shopping?
Number one, you need time to spend there. It's not a quick in, quick out. The items that are worth purchasing are the ones you have to dig for. They aren't going to be at the top of the rack, generally. Two, you have to take your time while you're there so you can have a good look at the place. Really go through each rack. Three is to have a good idea of what you want to buy. You can walk in there and walk out with 50 plus items. [You should] go in and know what [clothes] you will use immediately or else you'll get things you will never use.
What are your on-the-go beauty essentials?
Nude lip balm. I honestly think I have six different ones. When I am out and I don't have one, I just buy what I can. I [also] can't go without brows. I love the one from Benefit Gimme Brow. I also love the felt tip brow pens from K-Palette.
What's your dream project?
I want to have a TV show. I want to have a travel show going around Philippines and learning about the cuisine and different areas. I think it is so interesting.
Photos by RG Medestomas
Follow Preen on Facebook, Instagram, Twitter, Snapchat, and Viber