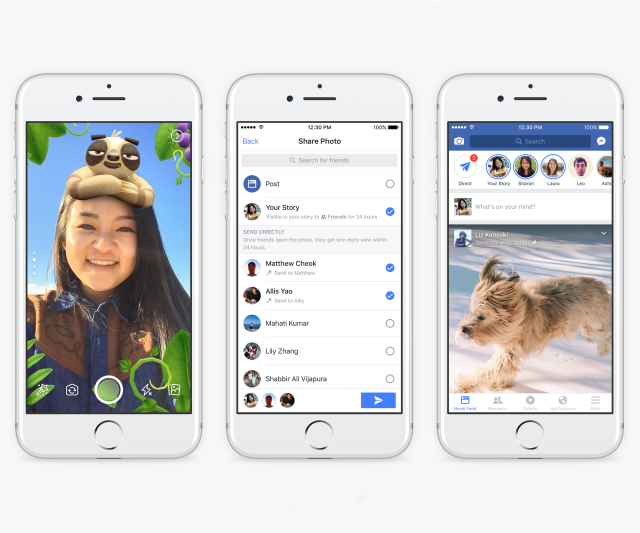 It looks like you'll be spending more time on Facebook than you already do. Facebook is joining the trend of quick videos made popular by Snapchat, by incorporating it right onto your news feed.
The latest update will have story circles on the very top of your feed just like Instagram Stories. Facebook Camera is also easily accessible and will be seen on the upper left hand side allowing you to easily post video clips and photos on your story, your groups with friends via direct messages, or even your timeline. Similar to Instagram and Snapchat, stories will disappear in 24 hours, except of course, if you post it on your timeline.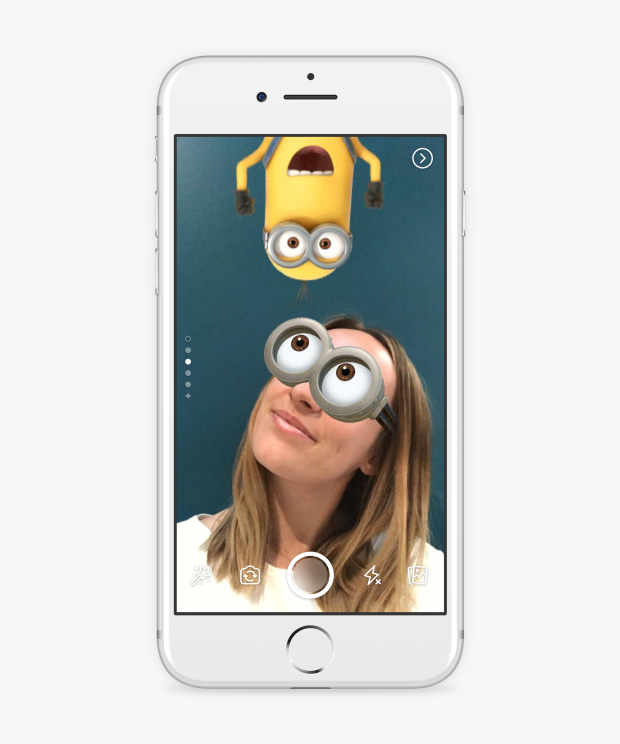 But why do we think it'll eat your time up more than before? Facebook Camera provides you with a number of masks (aka filters) to choose from and most are very reactive (Think: Falling leaves and once you touch or sway a leaf, it will react to your movement). They will have location-based masks that are accessible by swiping your fingers up, and they also have partnerships with movies that allow you to look like Wonder Woman or even a Minion in your post. As reported by Refinery29, these masks are not just for Facebook, but can also be used on Facebook Live once you get an update.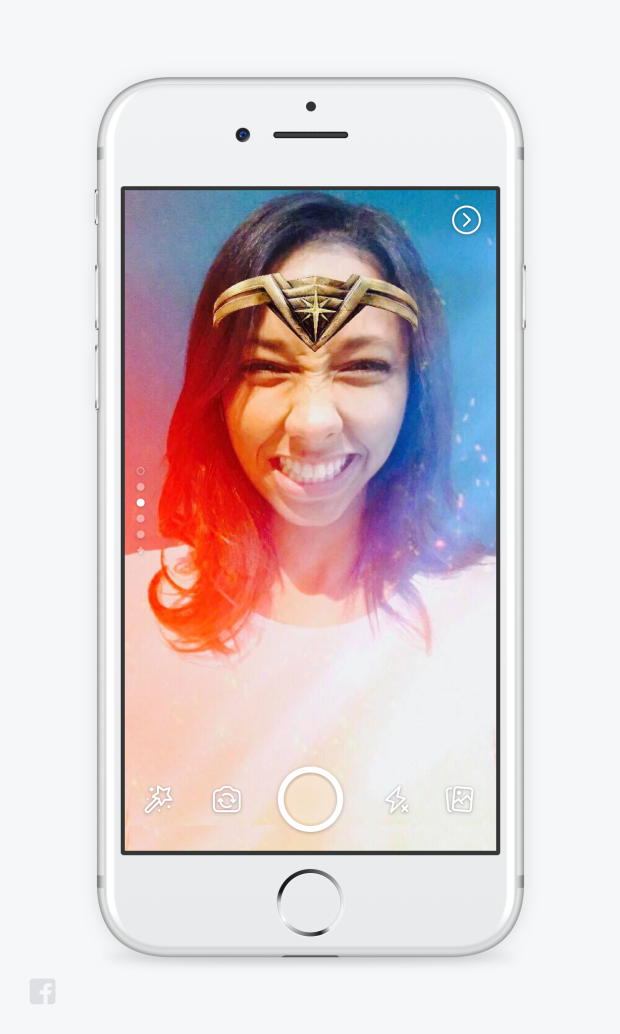 It's not stopping there because in the future, Facebook wants to collaborate with all of us. "Over the coming months, we plan to introduce new ways for the Facebook community to create their own frames and effects that can be used with the new Facebook camera," said Facebook product manager Connor Hayes.
Are you ready? So just wait for the update and you can start posting stories.
[
Refinery29
]
Photo courtesy of Facebook
Follow Preen on Facebook, Instagram, Twitter, Snapchat, and Viber