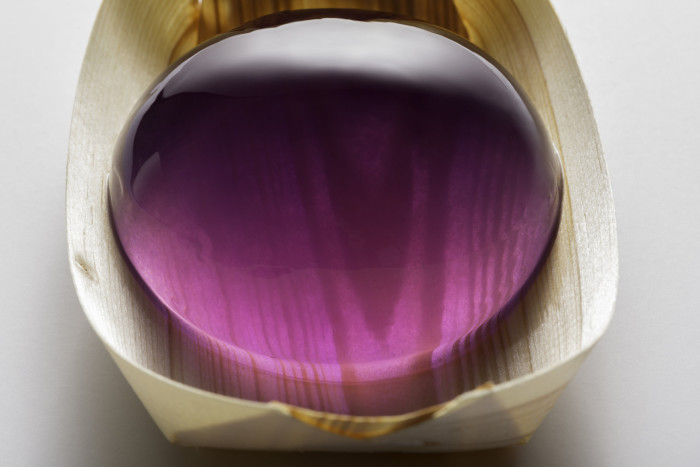 The Raindrop Cake by Darren Wong has been a staple on Instagram since its launch. It has gained so much popularity not just in Brooklyn, New York, but also around the world. Heck, even Manila made their version, just check out The Dessert Kitchen or Malingap Marketplace.
Now, Raindrop Cake returns to Smorgasburg with a new flavor, and quite frankly an Instagrammable color—ube. Darren describes the ingredient as something similar to a sweet potato and is popular in Filipino cultures.
The Purple Raindrop Cake is then served with a side of coconut jelly (aka Nata de Coco. And he used Barrio Fiesta, you guys) and sweetened coconut milk. Yum!
If you're based in New York, then visit them in Smorgasburg on April 1 and brave the lines. And oh, don't forget to post a photo.
[
Hypebae
]
Photo courtesy of Raindrop Cake
Follow Preen on Facebook, Instagram, Twitter, Snapchat, and Viber