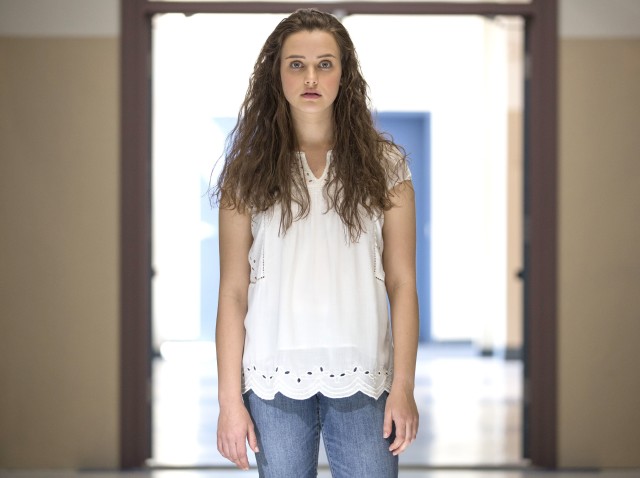 Everywhere I look on social media, people are talking about the new Netflix series 13 Reasons Why. It's the same reception the young adult novel received when it came out in 2007, turning it into a New York Times best-selling novel. Despite doubts of being an overhyped show, mostly because Selena Gomez is the executive producer, it's praised (and criticized) for bringing awareness to cases of teen depression and suicide.
13 Reasons Why revolves around the tapes that Hannah Baker left to 13 people after her death. The people involved, according to her tape recordings, were responsible for her suicide. Heavy stuff, I know, but that's what drew people in. As The Guardian puts it, "[It's] the element where Hannah, even though she's dead throughout the entire storyline, is still present, that makes Thirteen Reasons Why as mystifying as it is."
The story is relevant everywhere, including the Philippines where 16 percent of suicide cases are teens, while 30 percent are young adults. This is why Sen. Risa Hontiveros is pushing for the Philippine Mental Health Act. However, the series shouldn't be taken lightly also because of such themes, so consider this article as a disclaimer if you haven't seen it yet.
#1 Suicide themes
In the book, it was never mentioned how Hannah died. But in the series, writers decided to graphically portray it step-by-step. Bustle said it was a brutal scene to watch and can trigger people who have the same struggles. "The emotional impact of Hannah's suicide would have been equally gripping without a graphic depiction of the act itself," the outlet writes.
It's good that the show was unafraid in portraying cases like these. However, it's also important to remember that any medium shouldn't report the process of a suicide. So this scene in particular may be extremely sensitive for many.
#2 Scenes of rape
Uproxx pointed out how the show was quite unforgiving when they showed Hannah being raped. They noted how the show could've creatively depicted it by showing Hannah staggering away instead of showing the whole thing. Similar to the previous point, this can also be a trigger to victims.
Meanwhile, Teen Vogue also puts into perspective how the scene is also a call for people to "stop sexual assault when they see it."
#3 Actions can have consequences
What I loved about the book and the series is that they show how certain actions or words can affect people. It's not a simple story about a misunderstood teen being bullied. It's how these ugly instances marred her emotionally and mentally. That was put there not just to entertain the viewers, but to also educate them on how they approach people.
#4 Mental illness wasn't highlighted
It was never mentioned whether Hannah had a condition or not. Though it's easy to conclude that she did because of what she went through in the series. But, as The Mighty notes, 13 Reasons Why missed the chance to properly address mental illness among adolescents. Especially those caused by bullying, among many factors. It only highlighted how Hannah pointed fingers at people. "Sometimes, suicide has no reason other than intense depression or another mental illness such as schizophrenia, borderline personality disorder or bipolar disorder," Alyse Ruriani writes. "It is upsetting to see a suicide portrayed as the suicidal person wanting others to feel guilty, rather than focusing on the person's emotions and thoughts."
#5 Highlighting the act of not seeking help
Every teenager can be secretive about their experiences—I'm sure most of us went through that phase growing up. The characters of 13 Reasons Why are the same, but it's an unhealthy case since they go through sexual assault and loss of a peer. Another disturbing scene is when the school's guidance counselor fails to help Hannah, perpetuating the idea that what she went through was nothing.
It's always important to seek help from health professionals, or among loved ones who are willing to listen. One useful advice that psychologist Dr. Frank Russell tells ABC News is to talk about these things where you'll feel comfortable because "It's hard to be vulnerable."
Screengrab from 13 Reasons Why
Follow Preen on Facebook, Instagram, Twitter, Snapchat, and Viber