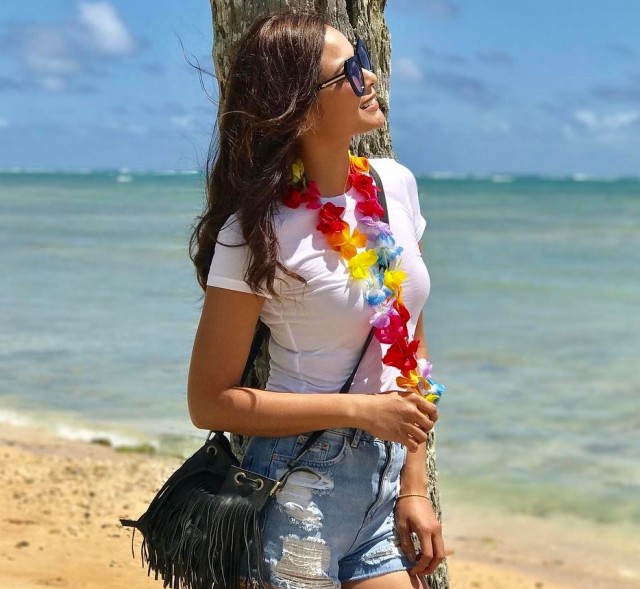 This weekend is especially great because it's when we can prepare for that long Holy Week vacation. I suggest you take time to go through your itinerary, map out what you'll be wearing, and shop for what you still need.
If you need a little guide, we're one step ahead of you. We looked over the posts of our local celebrities and personalities to find out what they bring on their vacations, whether it's just here or abroad. Consider this your visual checklist as you pack those bags.
Liz Uy
Start with a big bag you can stuff a lot of items in. For Liz, she likes one with a '90s feel full of patches and made of denim. It's also quite appropriate for summer too.
Tricia Gosingtian
If you're heading somewhere cold, don't forget a long coat. But don't just opt for a drab color. Grab one in a pastel hue to liven up any outfit or to add a twist to your usual basics.
Camille Co
I'm betting around 70 percent of us are going to the beach for the Holy Week break. Aside from your swimsuit, don't forget a cute beach mat. With it, you'll be assured when you find your sunbathing spot.
Sarah Lahbati
While on vacation in a different metro, remember to take at least one statement purse. It's reliable for that sudden invite to go for drinks out or to carry your necessities during an afternoon jaunt.
Maxine Medina
I'm one of those who believe that everyone should have a reliable white shirt. It's something both acceptable at the beach and also as a casual outfit for the usual tourist activities.
Tricia Centenera
UV rays from the sun bring wrinkles and fine lines. This is why you need to bring a hat aside from your sunblock. You can even use it to cover your face as you snooze off in the plane!
Kathryn Bernardo
I am one of those people who always doubts whether I need shades. Let Kathryn end that doubt. Old-school ones that match any outfit and occasion will be handy, so try to invest in a pair or two that will see you through more vacations.
Follow Preen on Facebook, Instagram, Twitter, Snapchat, and Viber