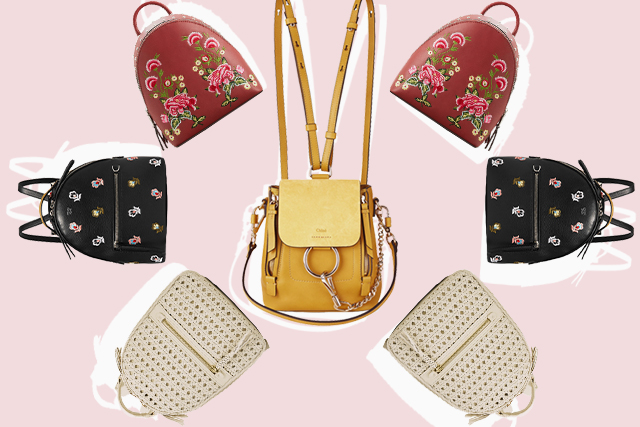 Wherever you go—whether it's the office, the mall, or a travel destination—you'll need a bag to keep all your stuff in. It's even on our list of what to bring this coming long vacation.
Many of you would choose your trusty handbags or sling bags to do that job for you. But where's the love for mini-backpacks? You can throw all your essentials in it minus the bulkiness, and it's not a hassle to carry since it straps evenly on your back. As Fashionista notes, "It's the convenience of keeping your belongings on your person at all times while also being hands-free."
Think about it: do you want to balance a handbag at all times, or opt for a small backpack when needed? We'll let the mini-backpacks we picked do the talking.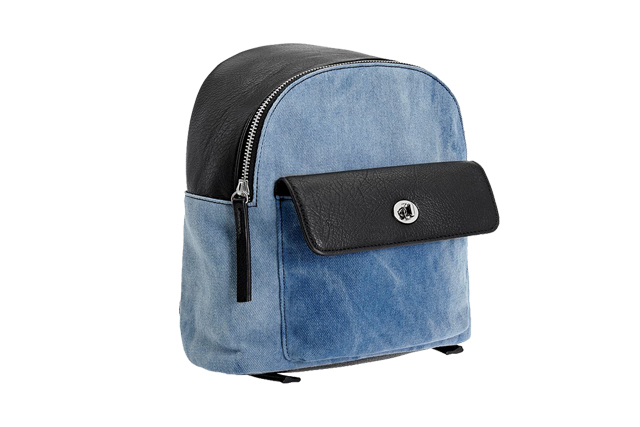 This denim backpack from Stradivarius is a great match to your white shirt and jeans combo. Its big front pocket will also be useful for your small knickknacks and makeup items. Especially when you're traveling and don't have time to dig into your hand-carry. Available at Glorietta 2.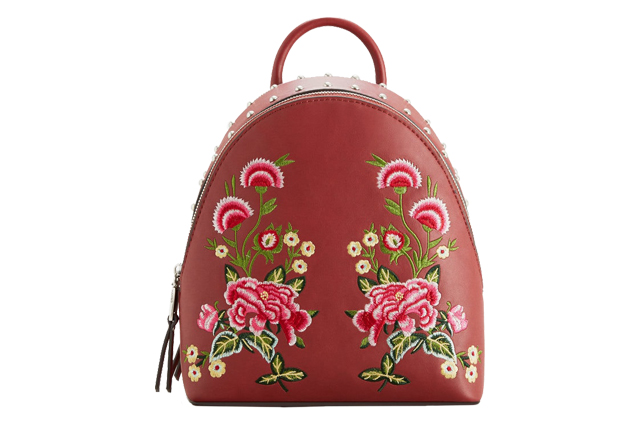 Planning to attend a music festival? Add a summer vibe to your look with Mango's Embroidered Studded Backpack. It has enough space to hold your water bottle, extra shirt, and other stuff. It also has an inner zipped pocket to keep your valuables in while you're dancing around. Available at Power Plant Mall.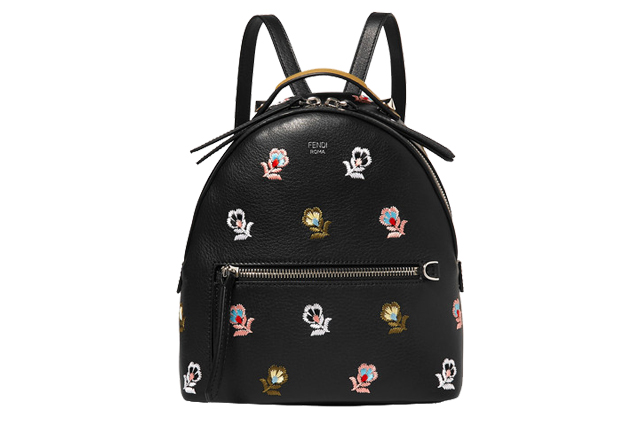 If you want to keep it low-key but still keep the colorful embroidery, opt for the Fendi Embroidered Leather Backpack. Despite its small size, you can still fit your tablet, makeup purse, and big wallet in it. Available at Net-a-Porter.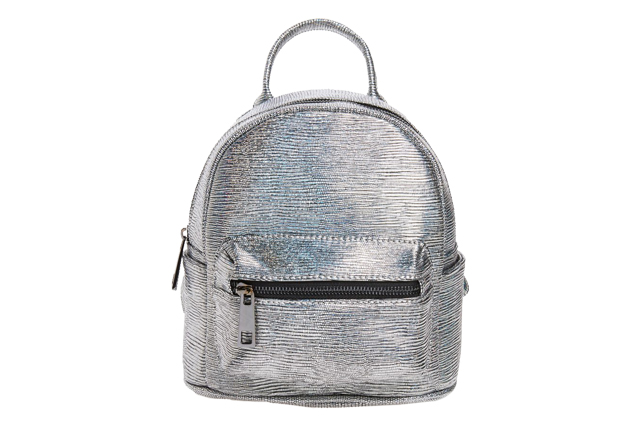 For something more over-the-top, go for the Street Style Faux Leather Backpack in Disco. The silver foiled color will shine at any party. You can also use this at the mall if you feel like giving your outfit a little oomph. Available at Nordstrom.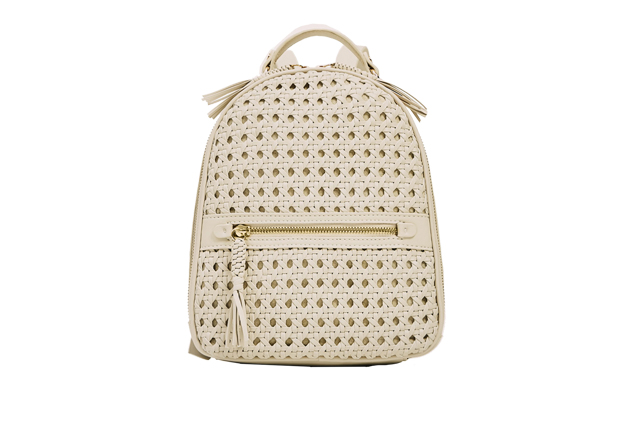 The pattern on Zara's Braided Backpack reminds me of traditional abaca chairs. It's simple and dainty, perfect for work and play. Available at Greenbelt 5.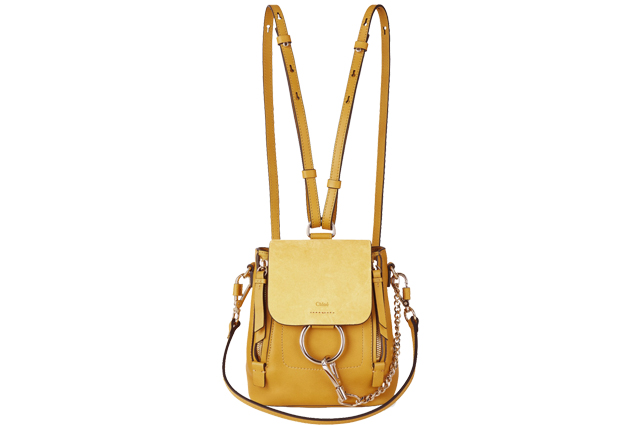 Admit it: Sometimes you don't know what bag to use when going to work or events. Don't fret as the Chloé Suede and Leather Mini-Faye Backpack can be interchanged to a sling or handbag in seconds. Its golden yellow motif is a good pop of color to your monochromatic workwear. Available online.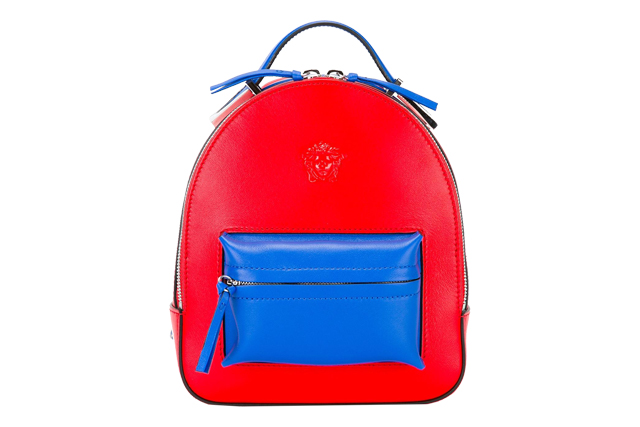 Stand out with the Versace Mini Medusa Palazzo Backpack's electric blue and red hue. Its compact size and sturdy leather material make it a travel-friendly bag. If you want to use it in the office, you can simply attach the chain strap to make it a micro-shoulder bag. Available at Farfetch.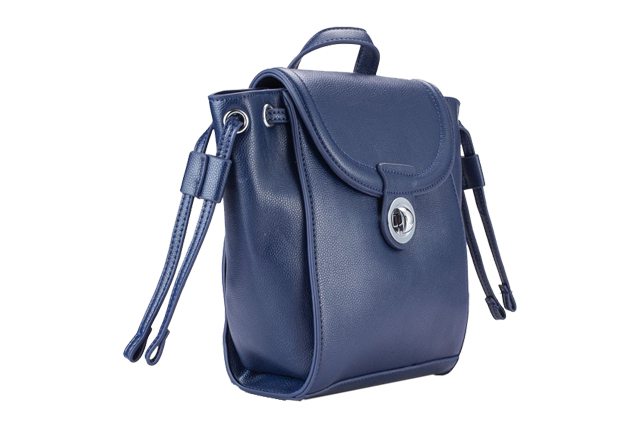 Looking for a "strictly for work" bag? The Mini City Backpack from Something Borrowed has a plain navy blue color with silver metal rings. A chic, no-frills choice for any workplace. Available at Zalora PH.
Art by Yayie Motos
Follow Preen on Facebook, Instagram, Twitter, Snapchat, and Viber