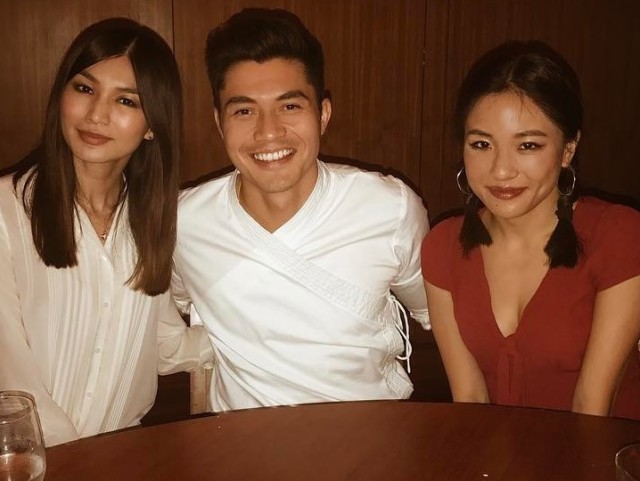 The film adaptation of Kevin Kwan's Crazy Rich Asians is getting a lot of attention right now. Director Jon M. Chu has vowed that this will be an all-Asian film, making it the second Hollywood film to do so after The Joy Luck Club. He's so determined that he's even called for aspiring Asian and Asian-American actors to send audition tapes via social media. This is to make sure that "EVERY SINGLE ROLE" is portrayed by an Asian person.
So far, a few well-known names have been cast for the film. Here's what we know about them and the characters they'll portray.
Constance Wu
https://www.instagram.com/p/BNXYqldAvkQ/?taken-by=wonstancecoo
The role of Rachel Chu will go to actress Constance Wu. She'll play the female lead—an economics professor whose boyfriend, Nick Young, is actually a wealthy Singaporean heir. Constance's funny character on Fresh Off the Boat will add a lighthearted element to the film.
Henry Golding
Henry Golding will play Nick, who will introduce Rachel to his rich family. The role's perfect as Henry also lives in Singapore, same as his character Nick. Before getting cast for the film, he's only done hosting gigs for major networks like BBC, Fox, and NBC Universal.
Michelle Yeoh
The Crouching Tiger, Hidden Dragon actress is set to play the Nick's stern and controlling mom Eleanor Young. In the novel, she disapproves of her son's girlfriend. Michelle Yeoh's strong film persona might just match this character.
Gemma Chan
Expect to see British-Chinese actress Gemma Chan channel Astrid Teo's "goddess" persona. Astrid is Nick's cousin who is equally wealthy, maybe even more. In the book, she's described as the envy of all women in Singapore. We can't wait to see her in all the designer pieces she regularly shops in the book.
Sonoya Mizuno
https://www.instagram.com/p/BLT-y89DQxO/?taken-by=sonoya
Ex Machina actress Sonoya Mizuno will take on the role of Araminta Lee, a Singaporean fashion icon who befriends Rachel. Apart from acting, Sonoya is also a model under Next Management and a ballerina.
Kris Aquino
Our very own Kris Aquino is the latest addition to the cast. There are no specific details yet about her role except that she'll play an Asian princess. So, better watch out for more news about the film's first Filipino actress.
Photo courtesy of Jon M. Chu's Instagram account
Follow Preen on Facebook, Instagram, Twitter, Snapchat, and Viber