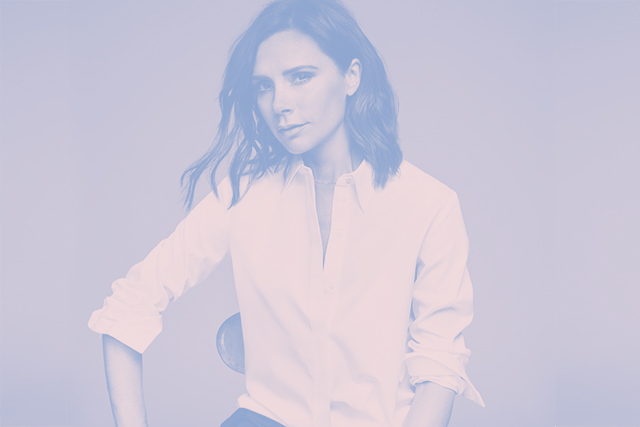 Style icon, fashion designer, and former Spice Girl Victoria Beckham is celebrating her birthday today. Feel honored and grateful that you live in her presence. Feel extra grateful that you've witnessed her evolution from pop star to chic designer while being a mom and wife, which declares to the world "You Can Have It All."
🙏🏻 I love u David, @brooklynbeckham, Romeo, @cruzbeckham and Harper 💕💕💕💕 pic.twitter.com/3RfoFnmCht

— Victoria Beckham (@victoriabeckham) April 17, 2017
How did Victoria do it all? It's one of those secrets we long to know along with how many hours does Beyoncé really have in a day or how Britney Spears of 2017 changed from Britney of 2007. We may never learn the answer but we can at least live by the wise words Victoria has blessed us with.
On beauty
Victoria's letter to her younger self revealed some secrets we also wish we knew growing up: "Let your skin breathe; wear less makeup. (And don't ever let that make-up artist shave your eyebrows! The effects last forever.)"
On not giving a damn
In her Time feature, Victoria said she doesn't care anymore about what people say or what the paparazzi puts out. "If there's anything negative, I don't want to know about it. I just do my own thing and get on with my life."
On how to succeed
Victoria is admittedly lucky in how her career went and the opportunities she was presented with. She does still tell her daughter that there is stock in putting the hours in and being a nice person. "It's not who's the prettiest, who's the smartest girl in class. If you're not the smartest girl in the class, be the hardest working, nicest girl in class."
On work ethic
Upon the release of her 2010 fall/winter collection, The Scotsman  shared how Victoria always gives it her one hundred percent. "I don't do anything by halves. If you're going to do something, do it properly, I think. Otherwise there is no point in doing it at all."
On fashion and personal style
"Style should be comfortable, timeless, personal. It should look like you haven't tried too hard. And style should make you feel confident."
On her legacy
"I would like people to remember me as someone who celebrated being a woman. Being a woman who made the best of what she has. A woman who wanted to reach women no matter how old or young, no matter what shape or size, or where you're from. I want to make women feel like the best version of themselves," says Victoria to This Morning.
On the hardest question of them all: Louboutin or Manolo?
In an InStyle interview featuring kids, Victoria says she prefers a Manolo!
Art by Yayie Motos
Follow Preen on Facebook, Instagram, Twitter, Snapchat, and Viber