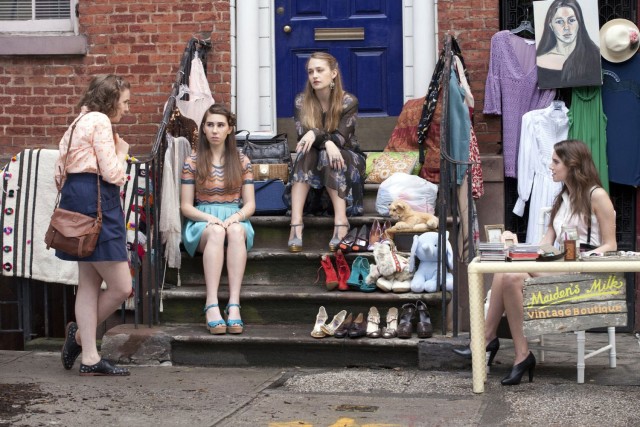 Don't you just hate saying good-bye to a series? I bet a lot of you are feeling a little lost after watching the final episode of Girls. The HBO series lasted for six seasons, and many have become attached to the four women—Hannah (Lena Dunham), Jessa (Jemima Kirke), Shoshanna (Zosia Mamet), and Marnie (Allison Williams).
Sure, a lot of us will miss their friendship and the drama they get into. But we will also miss their New York apartments.
Despite being small and not as appealing as Carrie Bradshaw's space in Sex and the City, their apartments were realistic homes for 20-year-olds. Lena Dunham told Gothamist, "When we were building the apartment, for example, we were like, no, this is going to look like a small apartment. This is not going to be a dream apartment."
In light of the Girls series finale, allow us to list down what we love about their apartments. Maybe even share some tidbits you might not know about.
#1 The colorful decor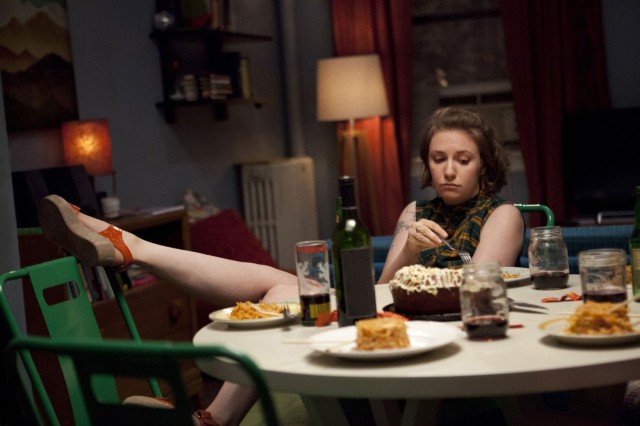 Hannah and Marnie call their apartment as the "sh*t box," but their bedrooms were also praised for the color-blocking decor. People noted that they were cool even though they weren't "Pinterest material." Though, to be honest, we're eyeing at Hannah's unique headboard.
#2 Cluttered mess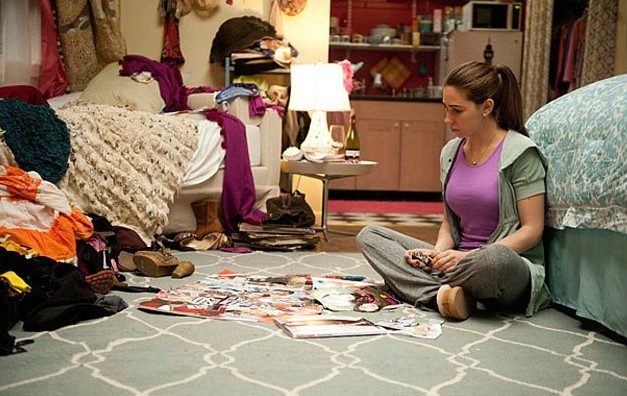 Nothing says relatable than a messy bedroom. Shoshanna's room, for example, always has piles of clothes scattered around. It's a great contrast to the chicness of her SoHo studio. "Shosh knows what the current trends are, but not quite how to implement them. We referenced Apartment Therapy, DesignSponge, and The Selby," says set designer Laura Ballinger Gardner.
#3 Art of space-saving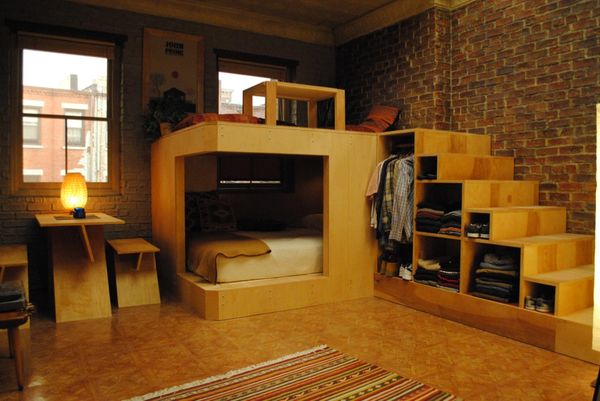 The apartment of Marnie's boyfriend Charlie became an instant favorite. The bedroom had neatly aligned bookshelves and the bed, which is under a small office space, also has small compartments. It's like those homes you see on Tiny Houses. "We knew from the script that he lived in an older, not good apartment, but he had taken a small studio and done something wonderful with it," Laura tells the Los Angeles Times. "It made for very funny measuring in the art department." We don't know about you, but this just inspired us to do some space-saving of our own.
#4 Quirky Tokyo home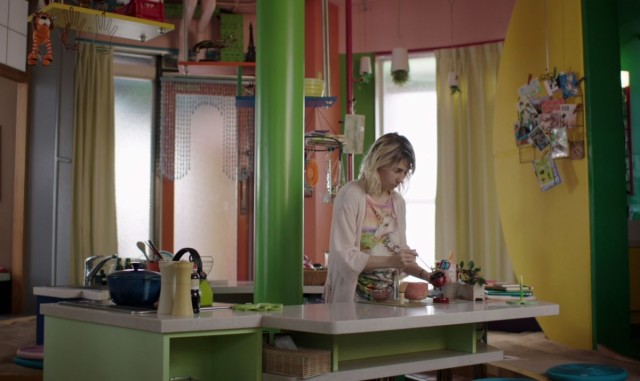 Later in the series, Shoshanna goes to Japan and rented out a colorful Tokyo space. The interiors and exteriors looked like it was pulled out of a Dr. Seuss book with the light pink and green hue. "Within the shows colorful backdrops, where the some of the Western imagination's cartoon caricatures of Japanese culture get play, it would be easy to dismiss her colorful, fantastical apartment as just another cute, Sanrio-style prop," Curbed wrote. That's not the best part. Apparently, you can also rent this apartment on Airbnb.
#5 The familiar steps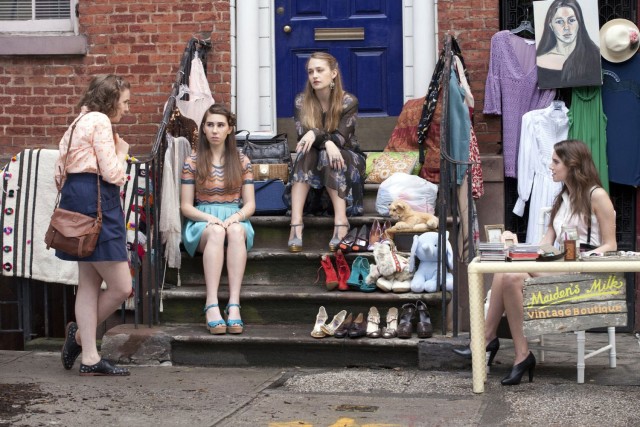 Remember when they held a stoop sale outside of Hannah's apartment? The steps didn't look as fancy as the ones in Sex and the City but it became iconic nonetheless. You can even visit the apartment at Greenpoint in Brooklyn, New York and take a few shots to further immortalize the scene. Especially now that the show's done, you better put this on your itinerary if you happen to travel there.
Screengrabs from Girls
Follow Preen on Facebook, Instagram, Twitter, Snapchat, and Viber