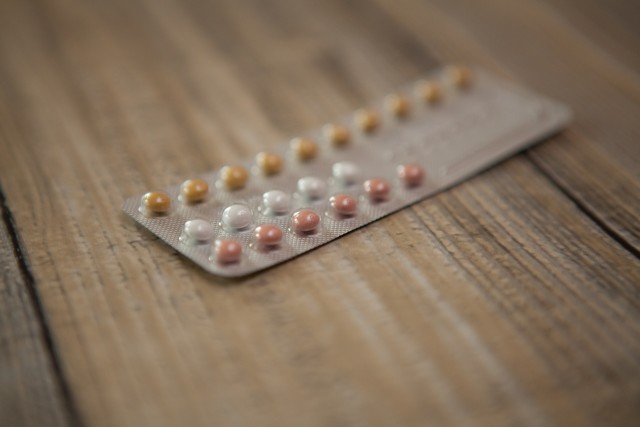 It's close to a year since the Supreme Court placed a temporary restraining order on the "procurement, selling, distributing, dispensing, administering and promoting contraceptive implants."
It doesn't take a genius to figure it out: If there's no new supply coming in, the current supply will run out. Those who rely on public clinics will have to find another way to get the pills they need. It makes me shudder how this will add another hindrance for their health when prescriptions and doctor's appointments are so high. Not to mention how taboos and stigmas over contraceptives make it harder for women to just talk about their concerns.
Oh, and the contraceptives that have been procured just before the TRO are rotting in a government warehouse.
All in all, the effect is gradual and will get worse. Right now, the mere fact there's a TRO in place cuts the powers of the Responsible Parenthood and Reproductive Health Law and undermines other women's health rights in general.
I explained a bit of what's happening to my officemates today and they were outraged. The first thing that popped into their minds is not even themselves, but people who need the pills for their reproductive diseases. Contraceptive pills, for the people who still don't get it, aren't just for family planning purposes. These are used also for health issues such as polycystic ovarian syndrome and other hormonal issues.
Essentially, the government has found a legal way to deprive people what they need to get better. I don't know of a slower and more gruesome way to suffer. As the petition states, women will take the brunt of it as they are left with almost no choice. "This TRO, affects 13.4 million Filipino women. These are the 6.1 million presently using contraceptives, and the 7.3 millions more who have unmet need for family planning."
Some of these women will be teenagers who might have to resort to black market abortions, which will cause severe childbirth complications, and even death. All because they weren't given what they need to have an agency over their own bodies.
So here's why there is a Change.org petition. You might have seen it on Facebook. It's not propaganda, it's not just a trend. The TRO is real and if it doesn't get lifted anytime soon, the suffering will be irreversible.
As an average woman, this is the first thing we can do as our rights are being deprived from us. I don't take the pill as I don't have an immediate need for it. But I still do feel affected by the issue. The past few months, at the very least, have given me concrete examples that an individual woman's struggle is representative of the entire female community's fight. When one segment of women is being marginalized, women from all across the society must unite to fight it. Women uniting is one thing these misogynistic forces fear the most. Dividing women is then their main tactic in undermining the fight for equality. It's that classic "girls vs. girls" plot. We should let them know that won't work anymore.
Until this TRO is not repealed, it affronts my freedom to choose, affects the woman who are on the pill, and imposes misogynistic and outdated ideas about women's roles in society. This is what this fight is about and if a fight is what it takes for women to realize we're all in this together, then those who oppose should be scared.
Photo courtesy of Pixabay
Follow Preen on Facebook, Instagram, Twitter, Snapchat, and Viber