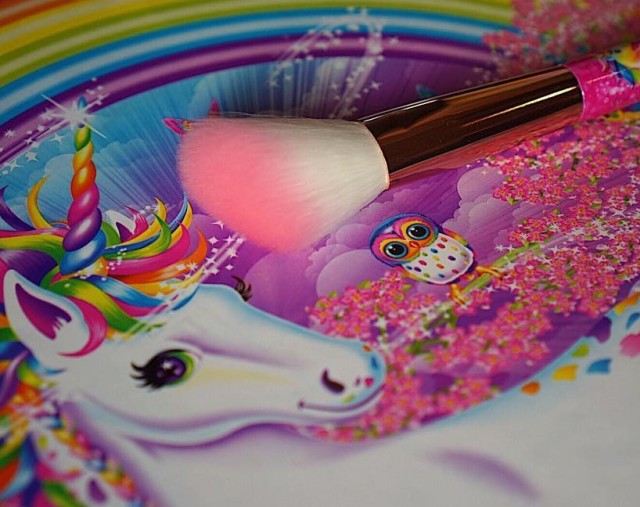 Yesterday, we wrote about how there are Sailor Moon-inspired highlighters now. It's designed with the lead characters' cats and admittedly, its cuteness certainly caught my attention. Not because I was a huge fan of the show when I was a kid, but one way or another, Sailor Moon became a mainstay in everyone's childhood.
That's not the only childhood memory that was turned into beauty products. Colourpop collaborated with Hello Kitty; L'Oreal and Happy Skin came out with Beauty and the Beast products; and fans started a Kickstarter for Lisa Frank makeup. This is the same with every rainbow highlighter and mermaid tail brush.
It's like these major beauty brands are creating products for children and not adult women. It doesn't help that the packaging also looks childish.
The Cut also noticed this trend, and similarly skeptical of why women are being babied. The outlet concludes that the growing interest and market for these products "drum up the cheery embrace of nostalgia."
There's nothing wrong with remembering one's childhood. It's like how fairy tales are still relevant even as adults. But writer Ashley Weatherford points out that the issue is how the makeup is being marketed.
One example she gave was Too Faced's marketing tactic. The brand is known for their cute packaging—heart shapes and bright florals—and dessert-scented palettes. They're fun to look at, and they certainly stand out from the shelves. Not to mention that founder Jerrod Blandino's animated personality reminds me of a Sesame Street host.
Likewise, the adorable items are contrasted with cheeky names like Better Than Sex and Naughty Kisses. "The marketing tactic makes you wonder who exactly Too Faced's target customer is. In a way, the brand has capitalized on and marketed the sexist binary that posits women as both infantile and provocative; silly and conniving; girly and sexy," Ashley writes.
The Lisa Frank x Glamour Dolls collab is also guilty of this claim. For example, the Unicorn Lippie has this description: "We believe in unicorns do you? Where does the color come from? The myths and legends say its belly…and we've heard there is even glitter." Did this come out of a children's book?
"The way products are marketed to different members of society is telling of how we value them," she adds. "And the packages lined on the shiny shelves in Sephora suggest that society has determined women possess the mental acuity and stunted interests of a small child."
To be fair, women are free to buy whatever they want, including cartoon-themed makeup. It's just a matter of how these brands sell the product—for them to remember that it's cosmetics, not playthings for toddlers.
Photo courtesy of Glamour Dolls' Instagram account
Follow Preen on Facebook, Instagram, Twitter, Snapchat, and Viber