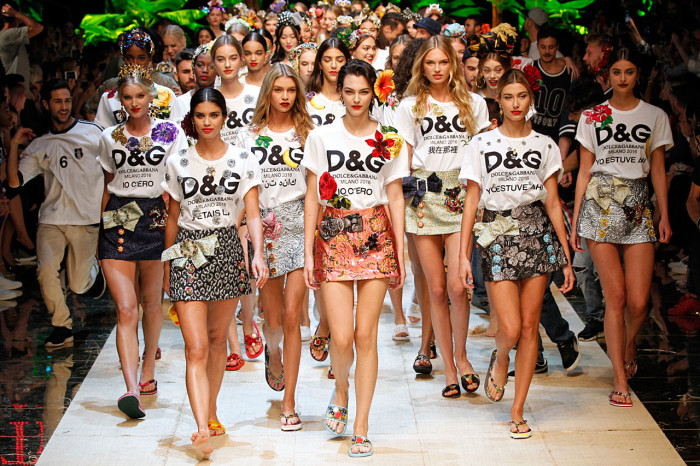 For some insane reason, Heart Evangelista and Marian Rivera are constantly pitted against each other when it comes to their fashion choices. Both actresses have a penchant for Hermès and their form of indulgence is all about luxury brands. But why do people always point out similarities like it's a bad thing?
The latest issue to hit the Internet would be the D&G shirts that they were both seen wearing. It started when Mike Lim of Fashion Pulis posted their photo on Instagram and asked the question "Who wore it better?"
Soon after, one user with the Instagram handle @anne__bonhomme accused Marian of wearing a fake shirt. She defended her accusation noting that the design was only available in children's sizes and that there were slight differences in design like the flower being too far up Marian's shoulder. Anne also pointed out that the design for women should've had a banana. She also said that she just wanted to say the truth and never intended to be mean. Well, that could've been easily let go of if she wasn't one of Heart's closest friends from Paris.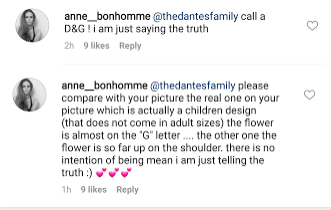 Marian's personal shopper Aimee Hashim of LoveLuxeBags responded with screencaps along with a caption that said, "a personal shopper contacted by Gabbana themselves" and "flew to [Singapore] to preview their collection in Asia." Aimee also posted questions in the same caption that said, "What else is there to prove?" and "What size do you wear? 'Coz I shop for [a] model who wear[s] XXS or 0. Grow up, move on and let go of your baggage."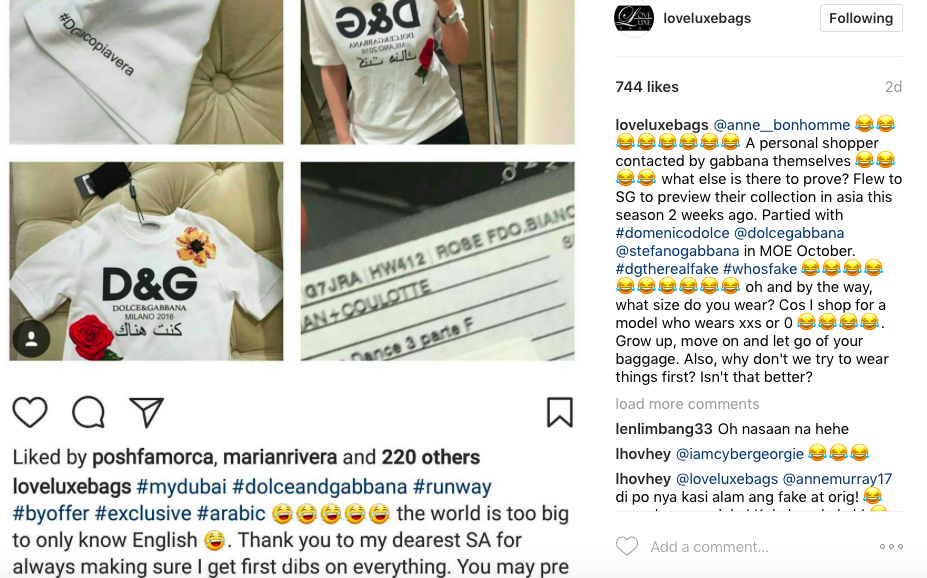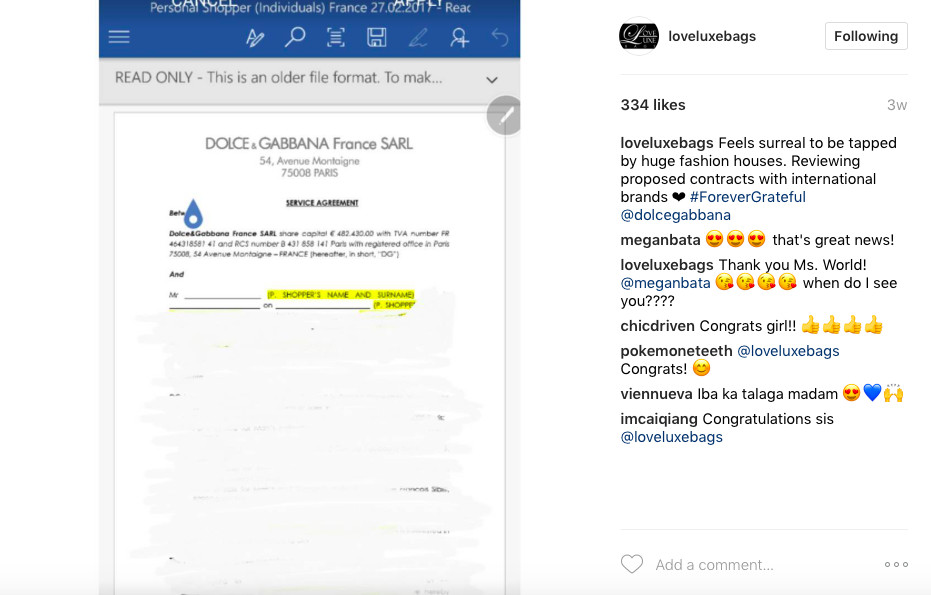 The D&G shirts come in a variety of prints and languages depending on which country it represents. The ones with the Arabic print, so far, come in two designs—the one with a banana print as claimed by Anne and as seen on the runway and a children's version that comes in sizes from 2 years old to 12 years old. From the looks of it, Marian is wearing the design for children in possibly the biggest size available.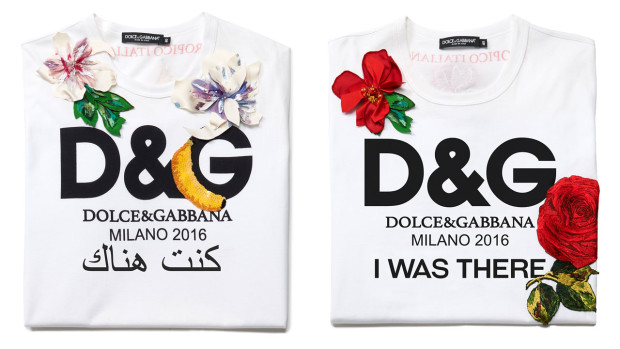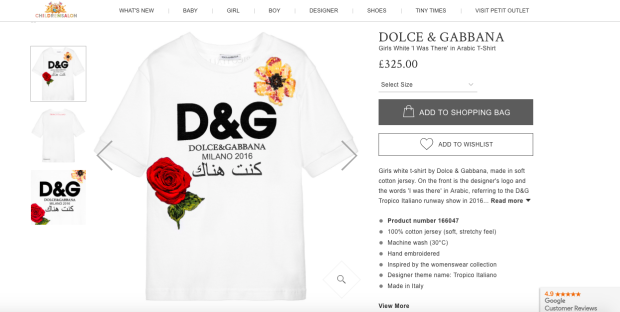 As of the moment, @anne__bonhomme's account has disappeared from Instagram and Aimee stands by her claim, along with screencaps and proof that the shirt Marian wore was authentic and was bought straight from D&G.
We reached out to Aimee Hashim and her lawyer for her comments, but as of press time she hasn't given a statement.
[
Inquirer.net
]
Photos courtesy of D&G and Marian Rivera's Instagram account
Follow Preen on Facebook, Instagram, Twitter, Snapchat, and Viber