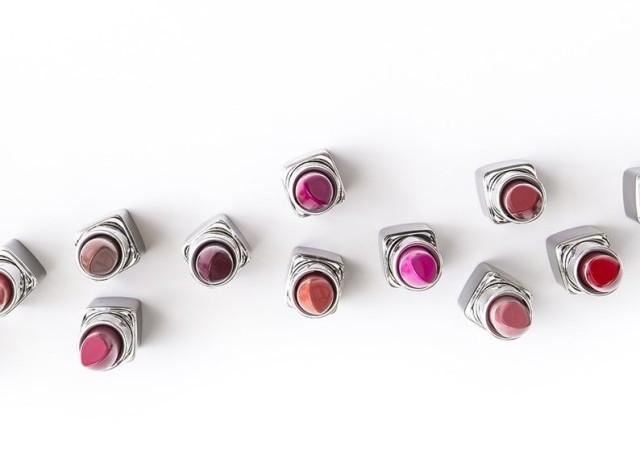 When it comes to beauty, sustainability shouldn't just be limited to the ingredients that go into a product. It's also about the actual packaging. According to The Guardian, a third of landfill trash is packaging from beauty items. It makes me cringe and feel guilty as I look at my makeup stash right now.
Some companies have taken notice and are starting to put some more effort into making eco-friendly packaging. Allure points out how Dior's Hydro Life skincare line is made with less packaging, lighter glass materials, and organic ink for the labels. Garnier is starting to use recycled materials for their plastic bottles. Other companies like Lush, Aveda, and Juice Beauty also take into consideration where their containers are sourced from. In the States, MAC Cosmetics has the Back-to-MAC program wherein every six pieces of original makeup packaging you return to them, you get a free lipstick.
Still, the challenge for makeup companies is how packaging is crucial to the composition of their products. A glass container for a cream is necessary for it to maintain its integrity and potency. On the other hand, lightweight plastic lipstick tubes add to their marketability. How they will resolve this means they have to go back and rediscover the way we approach and produce beauty items as a whole. It's so much stress that a regular sheet mask won't be able to make it all go away—don't even get us started with sheet masks.
These truths make me reflect on the role of consumers as well. Focusing on saving the environment isn't just limited to reducing food waste and choosing eco-friendly clothes, but also where your empty mascara tubes go. Here are some tips to help you cut down on your beauty waste contribution.
#1 Stop hoarding
Gulp! This is perhaps the hardest to do but collecting makeup items is essentially collecting containers for you to send to the trash. Think of just how much money you'll get to save when you just buy what you really need.
#2 Use up your favorite products
A lot of makeup waste are unused products that have gone over the expiry date or were simply discarded for a number of personal reasons. Not only are you throwing the packaging but also ingredients which can be potentially toxic. Learn how you can maximize the products that work for you and learn to give the ones you don't need to friends. (As long as it is still sanitary!)
#3 Segregate
It's a trick we were taught in grade school, I know, but it's especially applicable to makeup. Think about your last online purchase: there was the delivery parcel, the bubble wrap, the receipt, the box, the paper insert about the product, and the actual product encased in glass or plastic. Wow! If you were to just crumple them all up in the trash, it would be a headache.
#4 Support more eco-friendly packaging products
Between containers, choose square-shaped or boxy ones because they have more benefits. They are stackable so compared to rounded counterparts, they need less shipping materials. Avoiding products in sachets or budget packs is also best. Sachets can be impractical over time as they accumulate and in essence, require more resources to produce. Plus, they aren't efficient when you think about cost per use.
#5 Reuse
Glass cream jars can make for good candle holders (just make sure to clean them as the product residue can be flammable) or catch-alls for your vanity. I've learned from my sister how old nail polish also makes for good paint for her art projects. Every time you buy something, don't just think about the benefits it will give your skin but also how it can have a life after you're done with it.
Photo courtesy of Shay Cochrane
Follow Preen on Facebook, Instagram, Twitter, Snapchat, and Viber