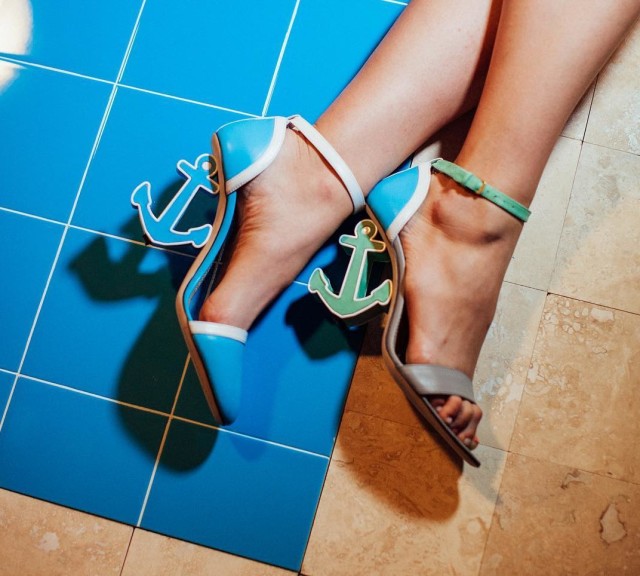 It's mind-boggling to see fashion sites like WhoWhatWear calling the kitten heel a "weird shoe trend." If that's considered weird, they must've forgotten about Lady Gaga's wild shoe choices in the past.
Fast forward to now, high-fashion brands are still coming up with unique heels that'll either surprise or confuse us. These range from shoes with no heels circa 2012 to ingenious shapes that make you question whether you can walk in them. You have to admit though, some of them are pretty to look at.
Vetements
This dainty shoe from Vetements caught my attention while scrolling on Instagram. It's a white ankle boot with a floral cigarette lighter heel from its spring/summer '17 collection. According to Net-a-Porter, the shoe itself is "knitted like a sock from white-stretch jersey."
Saint Laurent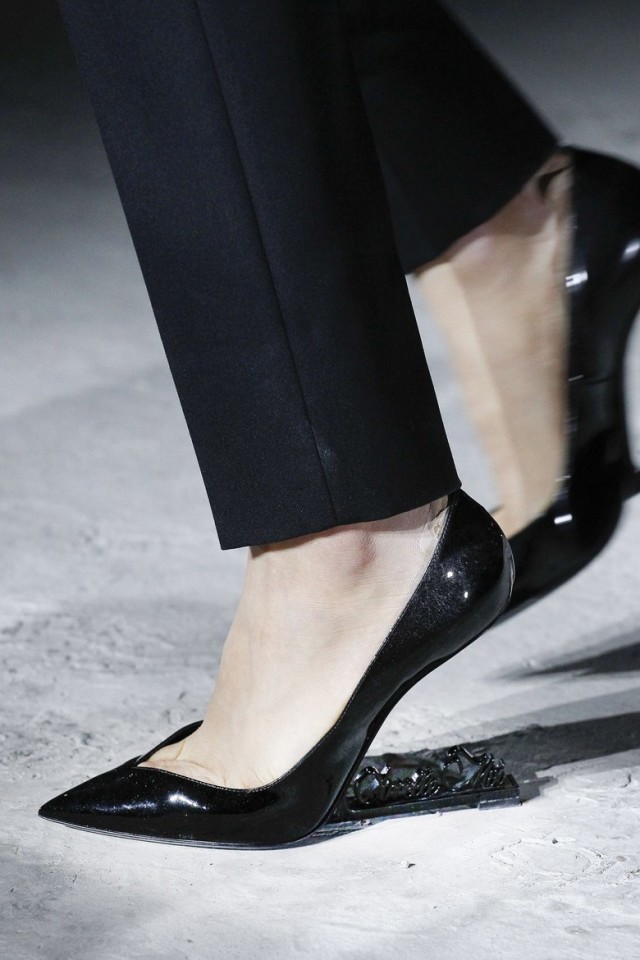 Saint Laurent freaked people out with its fall 2017 heel-less shoe. So much that Vogue even asked a physics professor to figure out how it defied gravity. Good news is that the shoe's flat heel, which extends from the front, can ideally support a person's weight. However, the length of the heel is also a safety concern. "If the bottom piece is too short, then you will tip over backward. If the bottom piece is long, then it will be stable," says Columbia University professor Michael Tuts.
Thom Browne
For his Resort 2017 collection, Thom Browne brought fun colors to the clothes and nautical-inspired heels. These include shoes with heels shaped like anchors, sailboats, and even a whale spouting water. They look like child-like designs, and Washington Post also noted how they were difficult to walk in. If you're not too keen to wear these shoes, they're a cute addition to your designer collection nonetheless.
Acne Studios
According to Footwear News, these curved-sole Acne pumps were meant to resemble "the arm of a chair." The wooden-like print also makes the heels look more like an architectural structure.
Dries Van Noten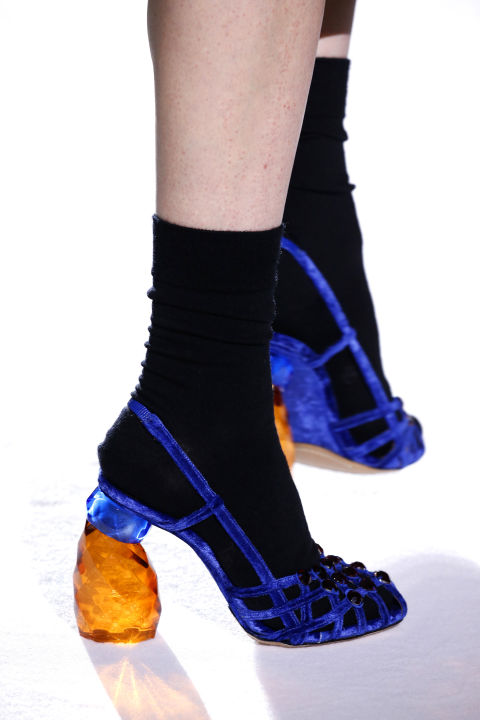 Dries Van Noten brought iridescence to one of their fall 2017 shoes. The straps a glowing blue and the heel is like a crystal that was pulled out of a volcano. This unique block heel also comes in blue crystal form and another is decorated with pearls.
Maison Margiela
The classic black pump got an almost magical upgrade when Maison Margiela designed the levitating cut-out heel. The cut between the actual shoe and the heel gives the illusion that it's floating in mid-air and also looks like it's higher. It looks difficult to walk in but Snobette notes that it has a square toe box, making it more functional.
Dolce & Gabbana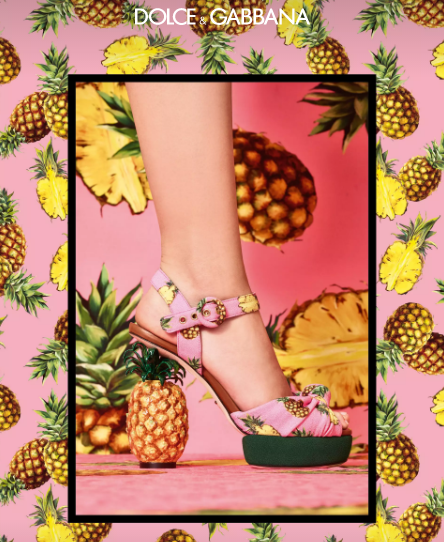 D&G is known for making island-inspired pieces, so it's no surprise that they came up with a pineapple-heeled shoe. Yes, an actual fruit-shaped heel exists. It's flamingo pink with pineapple prints—because you can never have too many—and it's perfect to wear on your next tropical party.
Follow Preen on Facebook, Instagram, Twitter, Snapchat, and Viber