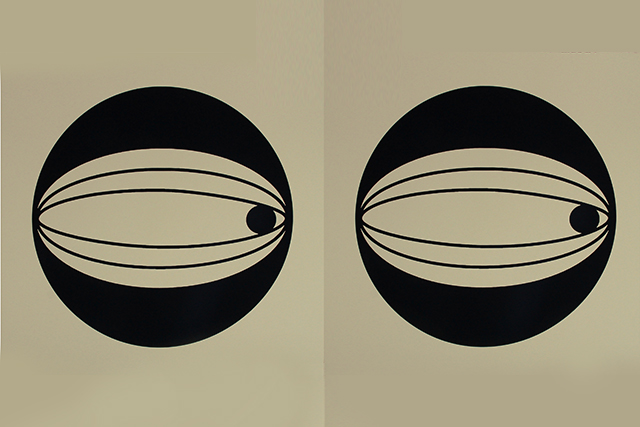 On a Thursday night at one of Makati's favorite hotels, guests gathered in their cocktail best to see some vaginas. Particularly ones crafted by artist Alex Cu Unjieng. Entitled Jouissance, the exhibit plays with the French term that means physical pleasure and features prints of Alex's drawings of vaginas. It also features portraits of feminist-activists Julia Kristeva, bell hooks, Judith Butler, and Kimberle Williams Crenshaw. It was a joy to declare the oft-shamed body part as the focal point of an exhibit at a fancy location.
Alex has been drawing vaginas to make people stop and think why we have so many code names for the body part. What was started out as a seemingly passing irritation at street graffiti, turned into works that she's shown across Canada, where she's s based. But of course, she had to bring it to the motherland. At the opening (so intended!) of the exhibit, we got to pick Alex's brain to discover more about her art and how it comes with the current feminist thought.
What's the obsession with vaginas?
It comes as a reaction to the aversion towards vaginas. So many people can't say the word even. It all started also when I was sitting on a bus with my brother in Vancouver and I saw this graffiti on the bus stop. It was all penis graffiti. I asked why is it always penises. "Why can't they do something else?" My brother asked me "Like what?" "Like vaginas," I said. He then jokingly said that it's because they're too hard to draw. So I decided to make one that's easy to draw. I worked for weeks trying to make one. I then did one where you don't even have to lift your pen.
The idea is that they are sneaky vaginas, or ninja vaginas: You don't know what they are at first. It's so people won't just shut down a conversation once they're grossed out. But if you draw them in and then they just look at it first so they can like it first. Then when you realize that it's a vagina, it's too late already, you liked it first.
Don't you think you're just falling into the trap that if you want to talk about women's issues, you have to do it politely?
That's a fair point. That's something I struggle with. It's why I try to sneak in little things. One piece I have spells out the word "cunt." There's nothing polite about the word so it's skirting the line on purpose. People expect this to be polite so I will be kind of rude.
There's a lot of art that's very in your face but I know it can shut down a lot of conversation. So I am trying to come at it sideways.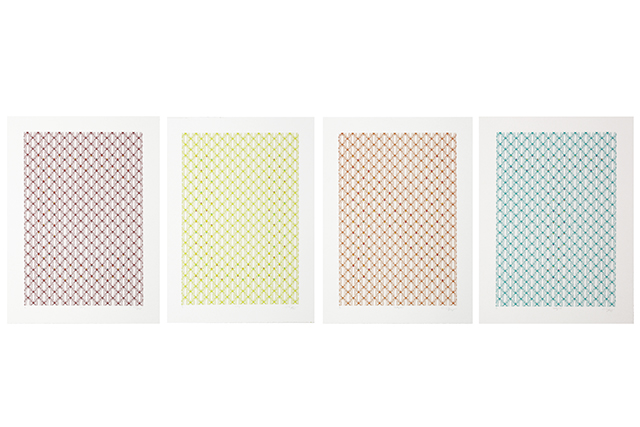 Why did you decide to take the exhibit to Manila?
This series has been showing in Vancouver and across Canada in a show called Material Girls. I met [Didi Dee of Hiraya Gallery] in Art Fair 2016 and told her about it and she told me how we should do a show here.
What's the biggest challenge in presenting this?
I think it's the taboo. I've had people who refuse to see them as vaginas. It's still that thing about how it's not polite to talk about vaginas. It's fine because that's also the point of the work.
Was it coincidence that your exhibit comes in time with the rise in feminist thought?
I don't think it is. My work comes out of frustration. It's about turning all of that frustration into something useful and significant. If anything the Women's March and everything that's happening feeds into my work. They urge me on and remind me why it's so important to do it.
What's the most difficult challenge you've had as a woman?
Being a woman. [Laughs] The moment when I realized that I will never be treated like my brothers. I have two older brothers and I had a curfew which was always earlier. I would skip curfew on purpose but I would just be next door with my friend and I would just be so annoyed that I had a curfew. I was never really doing anything even.
Full on panties or thong?
I'm all about the comfort so panties.
Aren't you afraid that the feminist conversations of today are just going to be a passing trend?
I think it's something that's becoming a trend. [It] comes and goes but if you come into something that's a trend and you learn, it evolves. If being trendy makes more people come into the conversation, then it will be helpful.
When did you first learn that you were ashamed of your vagina?
It happened when I wasn't looking. It happened at an age too young to remember. It's still a struggle until now with how you deal with your period and other issues. You're always unlearning these things. That's why I was attracted to printmaking because it tends to be repetitive and so if you learn or unlearn something you have do it again and again.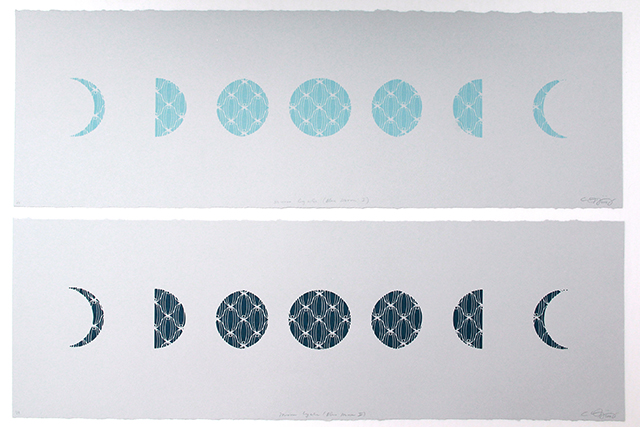 Do you believe in feminine wash or is it just a way to impose how a vagina should smell?
Maybe if it's there I will use it. But I don't necessary look for it.
What made you choose the feminists you drew for the exhibit?
These are people I was reading about. Judith wrote the first feminist article that opened my [consciousness] to the ideals she talked about. Julia Kristeva writes a lot about how the female body is disgusting to society, I was reading her a lot. Kimberly was the one who coined the term "intersectionality" where feminism ties in with racism and other issues.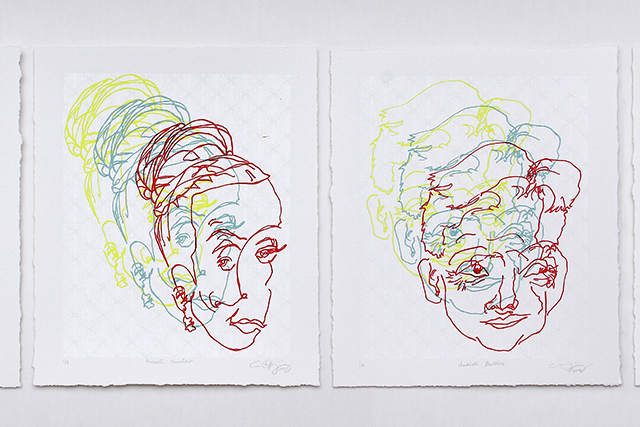 Do you still find the code names for vagina cute at least?
I like to call it vagina so I can make people uncomfortable and talk about it. I do call my period "shark week" because I learned that the brain of a shark is shaped like a uterus. I think it's so appropriate with the pain and the blood. [Laughs]
Is there an inherent pressure to express feminist ideals as a female artist?
Maybe for some people it's possible. For me, no. It comes naturally. The Philippines is wonderful but conservative. Even when you go to Canada, there's still sexism there. So it's me reacting to what's happening around me. It would be an honor to be called a feminist artist.
Jouissance runs from April 20 to March 4 at the Mezzanine Level, Makati Shangri-La. 
Follow Preen on Facebook, Twitter, Instagram, Snapchat, and Viber