When Barack Obama was inaugurated into office for the second time, Beyoncé sang the Star Spangled Banner.  When Trump was inaugurated, around 500,000 women stormed Washington D.C. in a #WomensMarch that sparked sister protests across the world up until Antarctica. Because girls run the world!
From direct to the point to painfully hilarious, women donned shirts and signs in protest of a president who only proved that he's misogynistic and whose first agenda is to repel the health care act that protects reproductive rights.
If there's one thing Trump didn't see coming is how women of today aren't stuck in the same era from which his current beliefs came from. Everyone who didn't come to his inauguration was at the #WomensMarch, proving that we're #StrongerTogether.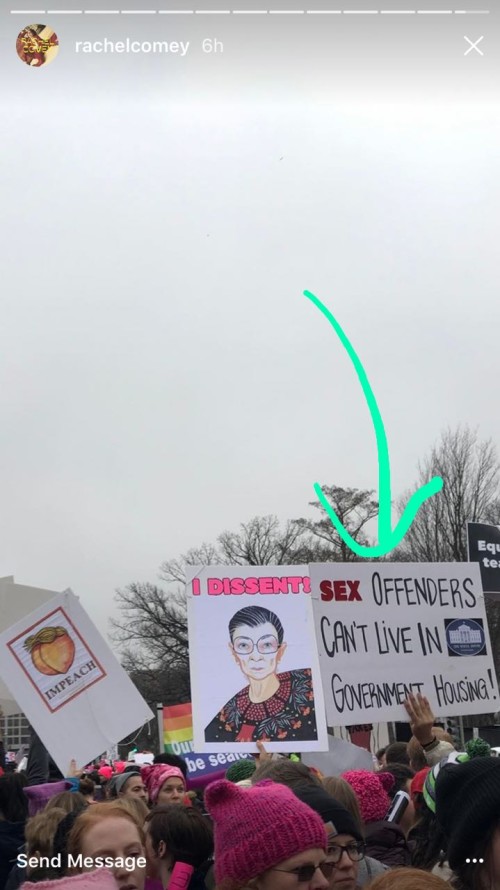 https://www.instagram.com/p/BPjK18SgvVH/?taken-by=hamacher_abraham
https://www.instagram.com/p/BPjK3VFA0HD/?taken-by=daisyrankinnn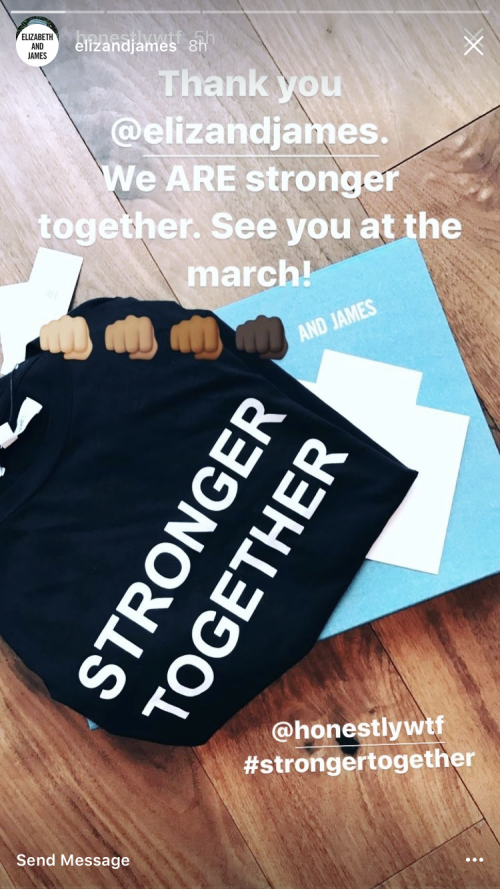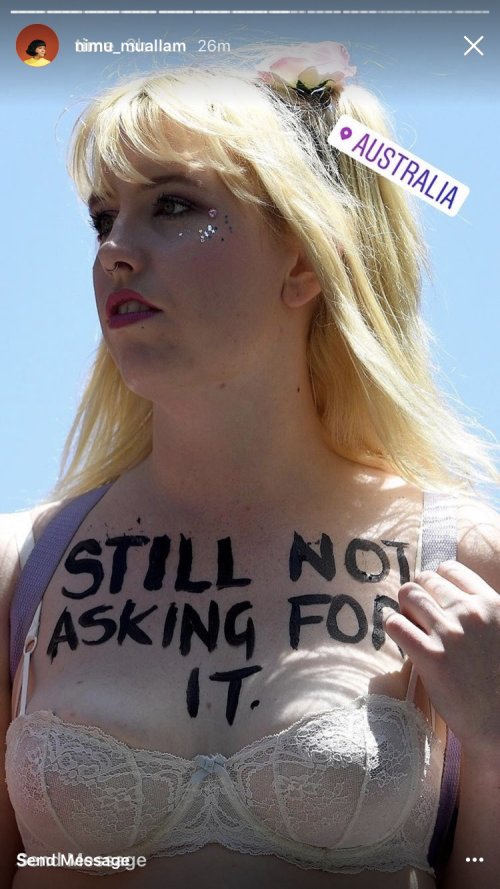 intersectionality the (excellent) buzzword now #WomensMarch pic.twitter.com/dFy5vQAa4l

— Elaine Maisner (@elainemaisner) January 22, 2017
https://www.twitter.com/daniellefairlee/status/823004131933622272
https://www.twitter.com/tbhstylesx/status/823004129542991873
.@realDonaldTrump Explained to her global warming is a Chinese conspiracy and everything's fine, honey! #WomensMarch pic.twitter.com/YQVDnc4zJc

— Bess Kalb (@bessbell) January 21, 2017
https://www.instagram.com/p/BPjRMyrholK/?taken-by=fuckjerry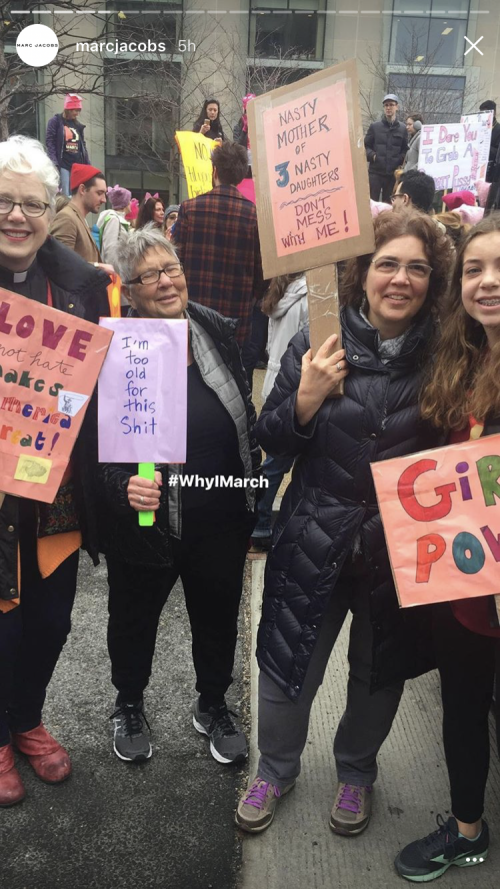 A few signs showed concern for the new First Lady.
#womensmarch pic.twitter.com/JiTRLIrM31

— Sean Dunne (@SeanVeryApe) January 21, 2017
Even men joined in to celebrate the nasty woman.
Fight on! pic.twitter.com/ZfligpySqk

— Misha Collins (@mishacollins) January 21, 2017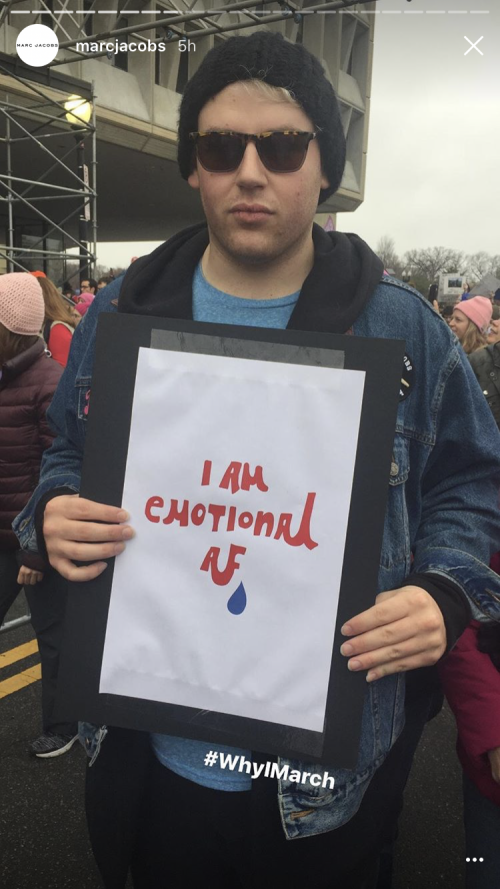 How do you like this meta-sign of Sir Ian McKellen of his bestie Patrick Stewart?
Sir Ian McKellen's sign for the #WomensMarch will make you so happy https://t.co/8hMkxqM5q9 pic.twitter.com/l3gXw4qd1G

— BuzzFeed (@BuzzFeed) January 22, 2017
A few notable celebrities like Marcia Cross, Kim Catrall, and Katy Perry tweeted their participation in the march, along with musical acts Haim and Marina Diamandis
We have evolved. There is no going back. Join US Donald… pic.twitter.com/b3HAgV7Lev

— Marcia Cross (@ReallyMarcia) January 21, 2017
We are out in force all over the world 2day. #WomensMarch #WomensRightsareHumanRights pic.twitter.com/1nXPe5vTTM

— Kim Cattrall (@KimCattrall) January 21, 2017
Unity. Protection. Power. Progress. WOMEN RISE UP! Getting ready to march with my sisters! @womensmarch #WomensMarch pic.twitter.com/azkqAgfFfN

— KATY PERRY (@katyperry) January 21, 2017
https://www.twitter.com/HAIMtheband/status/822924005338267648/photo/1
Women's March, LA. My heart was so glad to see just as many men marching as women. We are finally uniting. For real. pic.twitter.com/DwnET8L80a

— Marina (@MarinaDiamandis) January 22, 2017
We particularly loved the reference to Mean Girls in these ones.
https://www.instagram.com/p/BPjK11QgJ0Y/?taken-by=that_zaida_24
Spot fashion and beauty gurus Eva Chen and Emily Weiss joining in.
Now look how you got Tyra so mad.
Even kids are in on this!
"Boys will be good humans." #WomensMarch pic.twitter.com/dOxwP6yrlM

— Ellie Hall (@ellievhall) January 21, 2017
One of the most important figures in our history is a woman, remember that Lady Liberty is #SHOOKT because of all of this.
And all Trump could do is hold a press conference, saying how the media misrepresented the numbers at his inauguration. Look who's the soft, sensitive one now?
Follow Preen on Facebook, Instagram, Twitter, Snapchat, and Viber