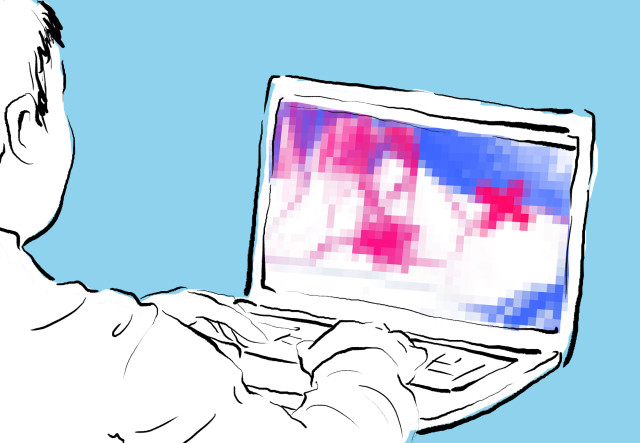 This column may contain strong language, sexual content, adult humor, and other themes that may not be suitable for minors. Parental guidance is strongly advised.
Seeing as we're a nation that takes inordinate pride in our record-setting abilities—the longest basketball game! (over 120 hours, March 2014); most sky lanterns flown simultaneously! (15,185 sky lanterns, May 2013); most people walking on a catwalk! (2,255 models);most megalomaniac presidents, with or without sticky fingers, since the dawn of the republic! (at least 3); the highest number of EJKs in a six-month period! (6,000 and rising)—the news that the Philippines came out tops in another category was greeted with snickers by many and shame by others.
The accolade?
"Philippines still number one on Pornhub in most time spent per visit in 2016!" the headlines blared, the country's record unblemished for a second year running.
To be fair, the United States took the number one spot for watching the most porn on PornHub, according to Pornhub's 2016 Year in Review Report, accounting for 40 percent of the site's traffic, or 221 page views per capita.
The Philippines, however, has the edge over the US and the rest of the world when it comes to length, for once. Length of visit, that is. The average time spent per visit was 12 minutes and 45 seconds of online porn consumption. Two minutes ahead of the number two contender, South Africa, and some three minutes above the global average of nine minutes and 36 seconds.
So, yay, Philippines! Oops, we did it again!
Cause for celebration or cause for consternation?
The government, that self-declared arbiter of moral standards, particularly in sexual matters, was swift to take action, a rather uncharacteristically decisive move for an entity better known for procrastination and pusillanimity.
CNN Philippines reported:
"The National Telecommunications Commission (NTC) confirmed government blocked some pornography sites, saying it is part of its agenda to stamp out child pornography."
"In a text message to CNN Philippines, NTC Deputy Commissioner Edgardo Cabarios confirmed all Internet service providers were given the directive to remove access from porn sites."
"'Yes, upon the request of law enforcement agencies and the interagency council against child pornography,' he said."
So let's Occam's Razor the sh*t out of this:
Filipinos love porn.
Filipinos love to watch porn online.
Filipinos love to watch porn online via pornhub.com.
Filipinos spend more time consuming online porn than any other nation in the world, despite the crappy internet service and restricted bandwidth.
Therefore, Filipinos, when they watch porn, watch child pornography.
Huh? WTF?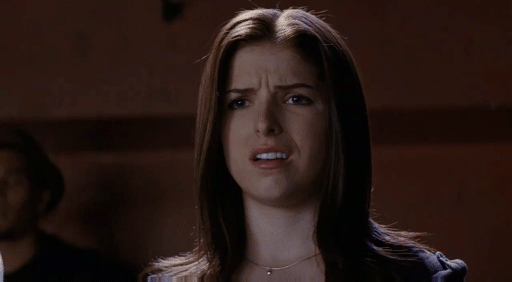 Flawed this thinking may be, but that's the logic that guided the government when it presented its typical knee-jerk reaction to the country's stellar world record in the realm of porn. Failing to take into account that even the most cursory glance at Pornhub, and two other popular sites of this ilk, namely RedTube and XVideos, yield next to no child porn videos. "Teenage" girls, yes, perhaps, and let's hope they are over the age of 18, but children? Pornhub would be irredeemably stupid to even post that kind of content online. In case the Philippine government hasn't heard, child pornography is illegal in the US.
As PornHub's own terms and conditions state—easily Google-able if the hysteria-prone Philippine authorities would just bother to take the time:
"Pornhub abides by a ZERO TOLERANCE policy relating to any illegal content. Child Pornography, bestiality, rape, torture, snuff, death and/or any other type of obscene and/or illegal material shall not be tolerated by Pornhub. Pornhub shall not condone child pornography and will cooperate with all governmental agencies that seek those who produce child pornography."
They could even test this policy if they wanted to, to see how swiftly Pornhub reacts when such content is uploaded onto the site.  Oh, I forgot, they can't do that anymore, not since access has been blocked.
Don't get me wrong. Child pornography is absolutely beyond the pale and all measures should be taken to ensure that every child is protected from the sex trade in all its aspects, from pornography to trafficking.  And all measures should be taken to arrest and prosecute all those who participate in it, enable and condone child pornography. Recent reports of parents forcing their own children to perform on-cam for pedophiles, abominable as it is, point to the sad fact that there is a correlation between child pornography and poverty.
Nevertheless, shutting down porn sites that clearly do not support child pornography is not the way to combat the scourge. Pornhub's own search statistics reveal that Filipinos who visit the site do not get off on child porn, and don't even search for it. Instead, the top three search categories in the Philippines are: 1. Hentai; 2. Teen; 3. Babe. So far, so very normal, except for the anime-influenced hentai, whose meaning I actually had to look up, by the way.
Hentai, it turns out, is the Japanese word for "pervert," which literally means "strange desires." Like Donald Trump reportedly paying Russian prostitutes for golden showers in a bed Barack Obama may have slept on, except rendered in manga.
An entry in the Urban Dictionary defines hentai as "animated pornography showcasing women who have better bodies than any real women (yet have weird hairstyles and hair-colors and men with enormous penises."
I'm not even going to go into what that particular predilection might signify for Filipino men, assuming that men make up the bulk of online porn consumers in this country.
At any rate, Pornhub offers this additional insight into the Philippine porn psyche:
"Keeping it local this year, the Philippines top searches of 2016 were filled with terms like 'pinay,' 'pinoy' (how Filipinas and Filipinos, respectively, refer to themselves)—both of which are also ranked number one and two in the country's relative search terms, 'pinoyjakol,' 'filipina' and 'filipino.' When our Filipino fans are searching for the hottest babes on the Internet, those they're seeking out most are Maria Ozawa and Mia Khalifa.
Lamenting his curtailed access to Pornhub, a friend of mine wailed, "They're shutting down the popular porn sites! Where do I go for online porn now?"
Try a less popular porn site, I suggested.
B. Wiser is the author of Making Love in Spanish, a novel published earlier this year by Anvil Publishing and available in National Book Store and Powerbooks, as well as online. When not assuming her Sasha Fierce alter-ego, she takes on the role of serious journalist and media consultant. 
For comments and questions, e-mail [email protected].
Disclaimer: The views expressed here are solely those of the author in her private capacity and do not in any way represent the views of Preen.ph, or any other entity of the Inquirer Group of Companies.
Art by Dorothy Guya
Follow Preen on Facebook, Instagram, Twitter, Snapchat, and Viber