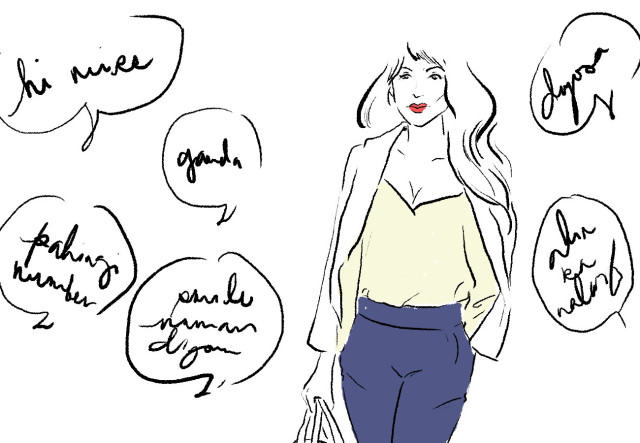 Welcome to Ask Poppy! I'm Poppy, your go-to girl for all of life's woes. And when I say ALL, I MEAN IT. I'm not an expert on anything except maybe for being me, which makes me totally qualified to do this.
Hey, Poppy!
It's 2017 and catcalling is still a prominent problem for me. I'm sure a lot of women would agree when I say that there are a lot of creeps who will give you wolf whistles regardless of what you wear.
In our area, I get the usual "Hi, miss" and even get semi-stopped just so they can scan me head to toe. It's sick, I know. Oftentimes, I'm tempted to put my foot down and give these men a piece of my mind, but fear takes over.
Women are encouraged to fight back against sexual assaults like this. But I also can't help but be scared of getting into more trouble. Especially since the scariest catcalling I've experienced was a police on duty with a holstered gun. Take note that I don't even live in a city where catcalling is punishable. And who knows what would happen to me if I snapped at a cop?
I guess what I want to know is how I can properly stand up for myself during situations like these? Should I accept trouble if it does come my way? Also, what should I do if the blame is pointed to me because I "wasn't dressed decently"?
I hope you can help, Poppy. I'm just really tired of going through the same crap every day.
—Gemma
Hello, Gemma!
It's 2017 and the United States of America just elected a man who's proud of the fact that he sexually assaulted women. We all know that dude that we're stuck with for the next six years is not the kindest towards us ladies. It's not just a prominent problem for you, it's a prominent problem for the entire world—the universe, rather!
Gemma, the first thing to always tell yourself is that it's not your fault. NONE OF THIS IS YOUR FAULT! It's not because of the way that you're dressed—I once played a young boy in a classroom play adaptation of Ang Kalupi. I was dressed like a batang hamog but still got catcalled by seniors. Whatever, I know naman that I was hot in high school, but I really looked dugyot that day. THEY DID NOT CARE!
Another time I was with my boyfriend and homeboy was pacing quite fast because he tends to do that, but I was holding his hand naman and this F*CKING SCUMBAG passed by, whispered, "Hi, miss," and then disappeared. Gurl, napatigil talaga ako. I was with my jowa tapos this random ratchet guy hits on me!
It's not your fault. It's not our fault. It's the hypermasculine nature of this super patriarchal society that we live in! Sana we can live in a world without men na lang and have one pwede–na-sort-of-cute guy with a pet monkey be our last chance for the survival of the human race! I mean, it's just a fantasy.
Personally, I wouldn't encourage you to fight back because you're right, it's f*cking scary.  I do that if I feel like I can successfully put him to shame, like really make his small penis retract back to his pelvis. It's what these catcalling dudes do to us. It gives them power, the ability to lord over us with their kagwapuhan even though there's really nothing happening up in their faces. Their words don't mean sh*t, but the fact that they felt the need to broadcast that and target the catcalled directly to you makes them feel even more manly. Like how men think that eating a lot and eating meat make them manly. Men make up a lot of bull just to feel like they gained an inch down there.
I know that talking back isn't the best way to deal with these situations, but it is something. I would sometimes assess whether I can hypothetically beat the sh*t out of that guy. If yes, then I would respond and call out his kabastusan and then walk away. You do not need to wallow in his presence, just walk away. Like, I'd mostly do that for decent-looking guys na mukhang pinalugan nang mabuti ng nanay nila during infancy tapos somewhere along the way, tinamaan sila ng lintik. Those types of guys are the ones who get #SHOOKT when I call them out.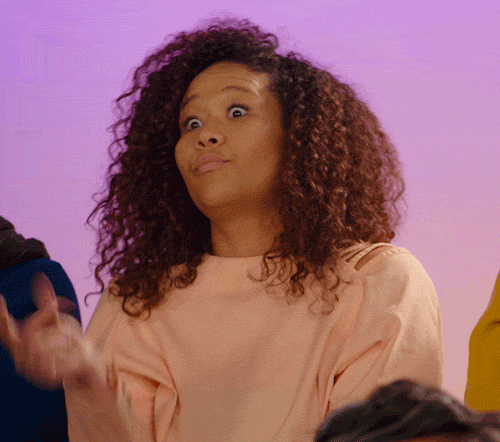 It's another story for mga tambay sa kanto and *gasp* those crooked policemen. Haven't experienced getting catcalled by the police, but your chika made me flashback to that horrific scene in Pamilya Ordinaryo. Never again! For the tambays and the shady looking dudes, I would walk faster and just murder them inside my head. Like, give me my imaginary scalpels and forceps and I'll be all like Ellen Page in Hard Candy.
But then again, that's not enough to change everything, Gemma. If you answer back, that's just one dude among the hundreds of others who will do the same to you. I know it wants to make you feel defeated and that it's super depressing, but we have to keep fighting, gurl.
Criminalizing street harassment is a great idea, but how effective is it? Has it helped women in cities where this law is enacted? What difference did it make? We need to know these things and we need the data to help lawmakers in other areas to decide whether this is something that would work if put in motion. But hey, if it's the police who's harassing you, then what the f*ck, right?
Because we're all in this together, there has to be a cultural and societal change, man. I know, it's a big f*cking deal, but if we really pushing for change, we have to do it! Like, how's about we make communities safe by intervening when you see or hear someone being harassed in your area. We are unstoppable when we work together, so if someone in your community is being harassed, be the bad b*tch and guide her to safety. And while we're at it, let's educate others to do the same! If you can tweet a sh*tstorm every time someone from the government said something really idiotic, you can send the same sh*tstorm if you see someone getting harassed in real life.
And how about we teach kids the proper way to deal with the opposite sex? Let's start young and plant these seeds of wisdom in them so that boys won't grow up into dickless dweebs and girls won't end up feeling fragile and helpless when treated poorly by guys. Let's do that!
Let's stop accepting that men are forever gonna catcall us because that's how they work. THAT IS NOT HOW THINGS SHOULD WORK, PEOPLE! It's not a feminist thing! I'm not parading my vaginal hubris! It's as simple as treating human beings in a public space with utter respect. Like, I really want to be resilient and fight back and all that macho female power bullshit, but in the end, I think every one of us, no matter what gender, deserves respect.
Stay safe, hun
Poppy
Got a question for Poppy? From love and relationships to weird questions you dare not ask even your psychologist, Poppy is ready to answer them all. Send in your questions to [email protected] or post your question over Twitter or Instagram with the hashtag #AskPoppy, and you just might get the answer you are looking for.
Disclaimer: The views expressed here are solely those of the author in her private capacity and do not in any way represent the views of Preen.ph, or any other entity of the Inquirer Group of Companies.
Art by Dorothy Guya and GIF from Giphy
Follow Preen on Facebook, Instagram, Twitter, Snapchat, and Viber