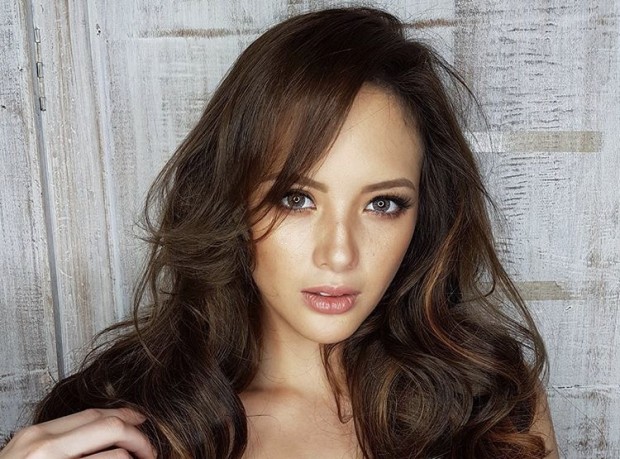 Ever since that famous boxing video, actress Ellen Adarna remains to be a #fitspo for those of us who want to get into shape. The actress continues to be the face of celebrity fitness with constant workout posts on her Instagram and participating in events like the Milo NutriUP Challenge alongside Solenn Heussaff.
I wonder how she can pull it off between taping schedules and shoots along with the daily activities that come with stardom. Right before getting on stage and doing burpees in the middle of a Saturday crowd-filled mall, I asked her just that.
What's usually in your gym bag?
I don't have one anymore. I work out at home. But if I ever do have one, I will always have an extra shirt.
How come you work out at home?
It's easier. The traffic is so bad and I have no excuses. I have my treadmill there and a yoga mat.
What's your favorite sport?
Gymnastics and boxing. When I was young, my mom enrolled me in a lot of sports [programs] and gymnastics.
What would you tell someone who is lazy to go the gym?
I won't force them. My best friend is lazy and she doesn't work out so maybe with her [I will be blunt].
What's your diet like?
I don't have a strict diet right now. I just try to avoid junk food or fast food. When I want a snack, I go for fruits and vegetables.
What's the best benefit you get from working out?
My mood changes. I like the endorphine boost.
How often do you work out?
I work out at least four times a week. When I have taping, I wake up early and just run on my treadmill at least.
What's in your workout playlist?
I listen to the David Guetta album from over two years ago.
How do you take your Milo?
I mix it with my coffee. I like it iced and it's the first drink in the morning because I eat breakfast after my workout.
Photo courtesy of Ellen Adarna's Instagram account
Follow Preen on Facebook, Instagram, Twitter, Snapchat, and Viber