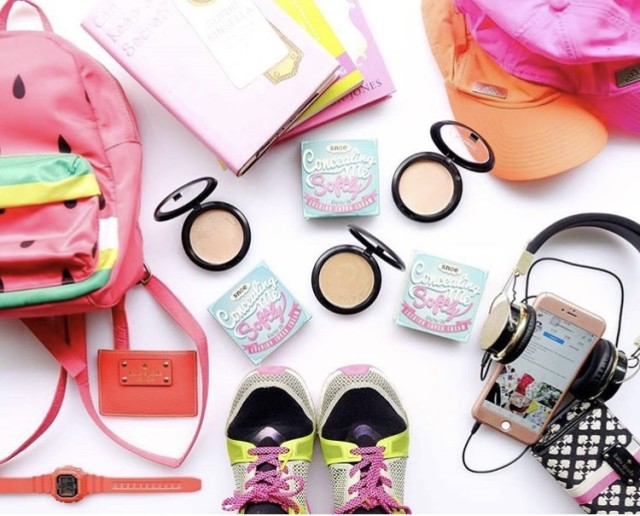 It's easy to want international products with their flashy advertising, hella cute packaging, and celebrity endorsers. It's all alluring until you realize at the checkout page that between shipping fees and conversion rates, it doesn't seem worth it anymore.
Among the aisles of the mall's beauty section, the cost per use comes into question as you cough up a good chunk of your weekly budget for a skincare item. Also, I gulp a little bit when I think about where my money goes: a huge conglomerate outside the country.
It's why I started to scour the ever-reliable social media for local beauty brands that are challenging the big brands with a more personal appeal. Most of these brands are carefully-made specifically for Filipinas at a price point that's worth every cent as it helps fuel jobs locally and even fellow Filipina entrepreneurs.
If you're a little confused on what to try first from these brands, here's what we can recommend from what we've tried so far and from the recommendations of local influencers.
Hello Gorgeous Lip Markers
When I got to talk to Kaila Estrada a month ago or so, she introduced me to this homegrown brand. She raved about their Lip Markers which are just like the Sharpies you had in school but better. These felt tip lip products give long wear color and a precise line you usually can't achieve easily with other lip products.
Snoe Beauty Concealing Me Softly Cushion Cover Cream 
If there's one makeup item I use up faster than I can finish a Netflix series, it's concealer. It's why I found the main draw of this product is in a pan as big as a regular pressed powder. But the reason why you won't mind buying and using it is the skin-like but full pigment coverage. Plus the formula is just right so you can easily apply and blend the product just by patting it with your fingers.
In Her Element First Wash Cleansing Oil 
Cleansing and beauty oils tend to be a little pricey as the ingredients that go into them can be a little costly. But this cleansing oil from In Her Element, a brand that tags itself as a skincare solution for busy women (can I get a hurrah?), is just P450. And yet you still get more than you pay for as it is made with grapeseed oil, sweet almond oil, and Vitamin E.
Pink Sugar Cosmetics Honey, I'm Good Eyebrow Kit 
It's crazy how it's recommended that you need at least three products to get perfect brows. This little compact cuts through the clutter with one eyebrow wax and three eyebrow powders plus two tiny brushes so you can get those nice arches anytime.
Phina's Little Factory Salted Caramel Soap 
This brand produces effective skincare products with natural ingredients. Their paraben-free glycerin soaps come in different and interesting varieties but Anne Curtis is fond of the yummy Salted Caramel. Looks like bathtime is going to get even more exciting.
Follow Preen on Facebook, Twitter, Instagram, Snapchat, and Viber