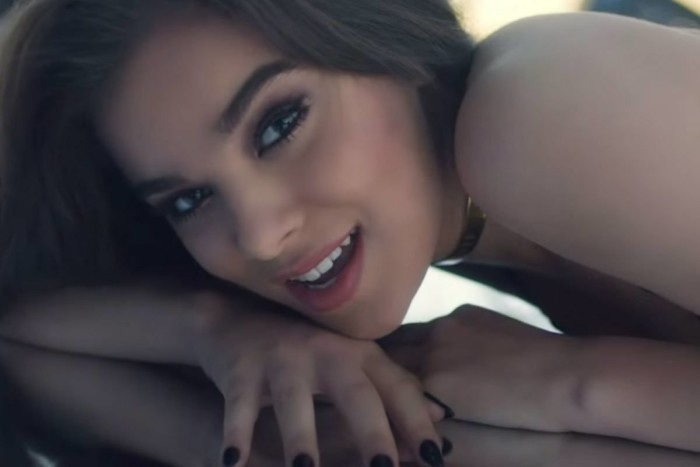 This column may contain strong language, sexual content, adult humor, and other themes that may not be suitable for minors. Parental guidance is strongly advised.
The other day I heard my teenage daughter belting out the lyrics to a startling, but familiar, song, owning the music, so to speak, with her own mesmerizing torch-ballad twist to the already languorous R&B classic:
"And when I get that feeling
I want sexual healing
Sexual healing, oh baby
Makes me feel so fine
"Helps to relieve my mind
Sexual healing baby, is good for me
Sexual healing is something that's good for me"
As hypnotic as her voice was, it was still uncomfortable to listen to those frankly suggestive words. Does she even know what they mean? I suppose in due course she would find out and experience for herself some kind of sexual healing, but for now it seemed somewhat alarming to me as her mother. Then again, kids these days listen—and repeat—lyrics that are far more explicit. Whether they are fully aware of their meaning or not is debatable, but lyrics, particularly those underpinned by seductive melodies, have a way of seeping into the collective pop consciousness. Would she fully understand, for example, what Hailee Steinfeld was conveying when she sang "Starving"?
"I didn't know that I was starving till I tasted you
Don't need no butterflies when you give me the whole damn zoo
By the way, by the way, you do things to my body
And I didn't know that I was starving till I tasted you"
While I hope it will be a long while before my daughter "tastes" someone, still, there's an element of romance, even innocence to Hailee's hunger, capturing the magic of getting it on with someone new, which seems absent from many of the other sexually-charged contemporary hits.
Take Nicki Minaj, every teenager's favorite female rapper: "My anaconda don't want none unless you got buns, hun" from "Anaconda" and "Uhnn you want a freaky girl? Welcome to Nicki world na na na Nicki's world na na na Nicki's world / Umm let me think / What could I do to kick it off how bout I c*m all on your d*ck and then I lick it off" from "Freaky Girl."
Or even Beyoncé, who despite her pristine image, doesn't shy from revealing her desire for Jay-Z in all its rawness : "Now my mascara running, red lipstick smudged / Oh he so horny, yea he want to f*ck / He popped all my buttons, he ripped my blouse / He Monica Lewinsky all on my gown," from "Partition" or "I fill the tub up halfway then I ride it with my surfboard, surfboard / Grinding on that wood, grinding, grinding on that wood," from "Drunk in Love."
And then there's The Weeknd, singing in "Kiss Land": "When I got on stage, she swore I was six feet tall / But when she put it in her mouth she can't seem to reach mine / Ballin' ain't an issue for me / I'll make a hundred stacks right back next week."
And of course there's Bruno Mars, who skillfully coats his raunchy lyrics in catchy, infectious rhythms:  "'Cause your sex takes me to paradise / Yeah your sex takes me to paradise / And it shows, yeah, yeah, yeah / 'Cause you make me feel like, I've been locked out of heaven," from "Locked out of Heaven," or "Oh sh*t! I'm a dangerous man with some money in my pocket / So many pretty girls around me and they waking up the rocket" from "24K Magic."
Explicit the lyrics may be, but the messages that are communicated about sex are not exactly groundbreaking. Sex as a power play? Of course it can be. Sex as transactional? It's been known to be that. Sex as a reflection of the different standards to which men and women are held in society? Duh. Sex as sheer pleasure? Sure. And sex as rough, raunchy, raw, perverse, fetishistic, violent, even non-consensual? That, too.
When examined next to Nicki Minaj and the like, the persistent, persuasive pleading of "Sexual Healing," couched in euphemisms, appears tame, even coy. Not that Marvin Gaye had any illusions of what he was trying to achieve with his lyrics. After all, he wrote that other classic soundtrack to seduction in 1973, "Let's Get It On," smoother, more soulful and arguably less aggressive than "Sexual Healing." Billboard, which ranked "Let's Get It On" number five in "The 50 Sexiest Songs of All Time," said "Marvin Gaye's sweetly soulful voice was an aphrodisiac in and of itself; thus, he rarely resorted to subtleties when it came to his lyrics. 'Let's Get It On' remains one of the most blatant sex songs of all time; the soul-music equivalent of a sure thing."
"Sexual Healing," on the other hand, is ranked 34th. Billboard called it a "do me" classic, and because he wrote it in the '80s, the song made him "one of a handful of artists who helped men seal the deal over different decades… the song remains the template for contemporary R&B slow jams."
Curiously, first on the Billboard chart is Olivia Newton-John's 1981 hit, "Physical," which always made me think of those leaked pictures of the unfortunate Princess Diana on the thigh machine at the gym. But as Billboard noted, "While the well-known video features Olivia Newton-John working out at a gym, the song 'Physical' touts the benefits of a different kind of workout," and picks out as the sexiest lyric "I took you to an intimate restaurant, then to a suggestive movie / There's nothing left to talk about unless it's horizontally."
Perhaps the lingering appeal of "Let's Get It On," aside from Marvin Gaye's seductive music and lyrics, is its acknowledgement of the power of sex as a transcendent experience:
I've been sanctified, hey hey
Girl, you give me good feeling
So good somethin' like sanctified
Oh dear I, baby
Nothing wrong with love
If you want to love me just let yourself go
Oh baby, let's get it on 
Now that's the best kind of sex. With any luck, my daughter might experience that for herself someday.  Just not anytime soon, please.
B. Wiser is the author of Making Love in Spanish, a novel published earlier this year by Anvil Publishing and available in National Book Store and Powerbooks, as well as online. When not assuming her Sasha Fierce alter-ego, she takes on the role of serious journalist and media consultant. 
For comments and questions, e-mail [email protected].
Disclaimer: The views expressed here are solely those of the author in her private capacity and do not in any way represent the views of Preen.ph, or any other entity of the Inquirer Group of Companies.
Screengrab from YouTube
Follow Preen on Facebook, Instagram, Twitter, Snapchat, and Viber