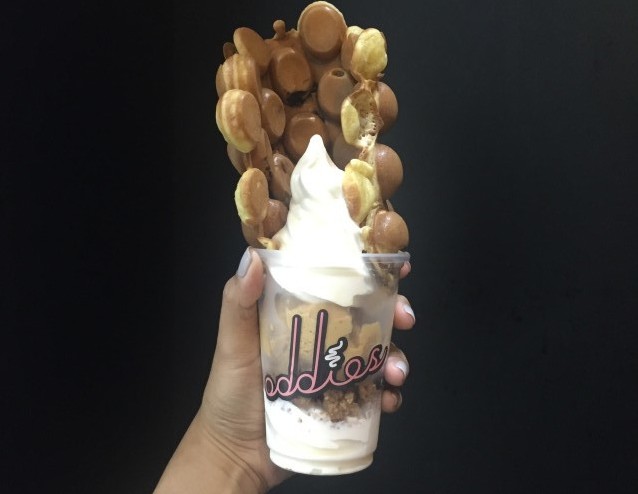 For the past week or two, everyone couldn't stop talking about Starbucks' limited-edition Unicorn Frapuccino. They raved about how the colors looked Instagram-worthy, even inspiring a few makeup looks. However, the taste was another story as drinkers said it tasted too sweet, and not the likable kind. A Starbucks barista even ranted that the bright colors stained his hands and made them sticky every time someone ordered it. Yikes.
Here's the thing, though: The rainbow and unicorn designs aren't the only relevant Instagrammable dessert trends. There's a bunch of them out there that not only look good on your feed, but also taste yummy.
#1 Going purple
Ube or purple yam has been making waves abroad since late last year. Business Insider first noticed this when New York restaurants Manila Social Club and 2nd City posted about their purple desserts. The outlet also noted how the purple hue makes for an attractive color for photos. Since then, ube is seen in other dessert dishes like the Raindrop Cake.
#2 A different kind of ice cream
https://www.instagram.com/p/BOc7EpLDmT4/
You might've seen a few Facebook videos of someone making rolled ice cream. This Thai street favorite has caught on in cities like London, Houston, Boston, and Honolulu. It is made from cream and fresh fruits, which are mashed and diced on a frozen plate. Watching how it's made is already an interesting addition to your feed.
#3 Gravity-defying
Dominique Ansel's Zero Gravity Chiffon is just one great example of this trend. It seems that people love the magical feel of these dishes.
#4 Cereal-based sweets
The best things in life, like cereal and ice cream, make the best combo. We saw Ben & Jerry's do it and Milk Bar in NYC also serves something similar. As PopSugar notes, it's a sweet taste of nostalgia in a cup.
#5 Asian waffles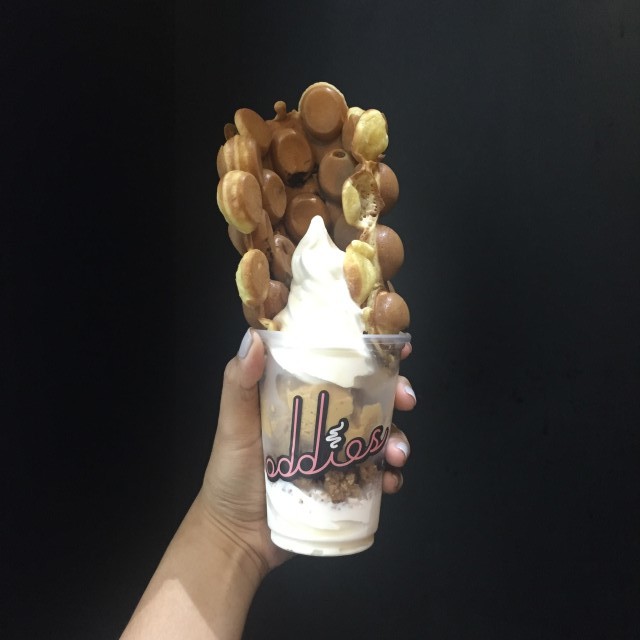 A few cafés here already serve these unique-looking waffles called eggettes. Instead of the usual square-shaped ones, this one has small circles. It's usually served with plain or used to sandwich ice cream or fruits.
#6 Mermaid hues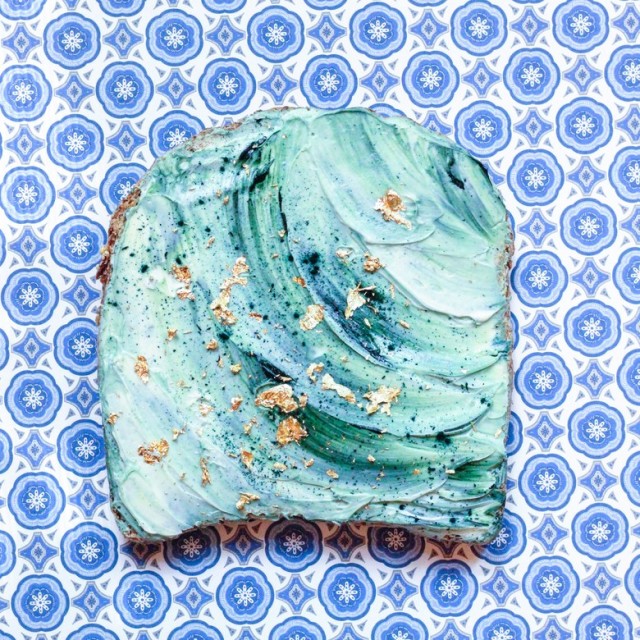 Move aside, unicorn trend. The mermaid toast is set to take the Instagram crown. Food stylist Adeline Waugh tells Vogue that she uses beet juice, chlorophyll drops, turmetic root, and freeze-dried blueberry powder on cream cheese or yogurt to create a nice gradient. It's also important to be cautious of the ingredients and flavors you put when eating this.
Follow Preen on Facebook, Instagram, Twitter, Snapchat, and Viber