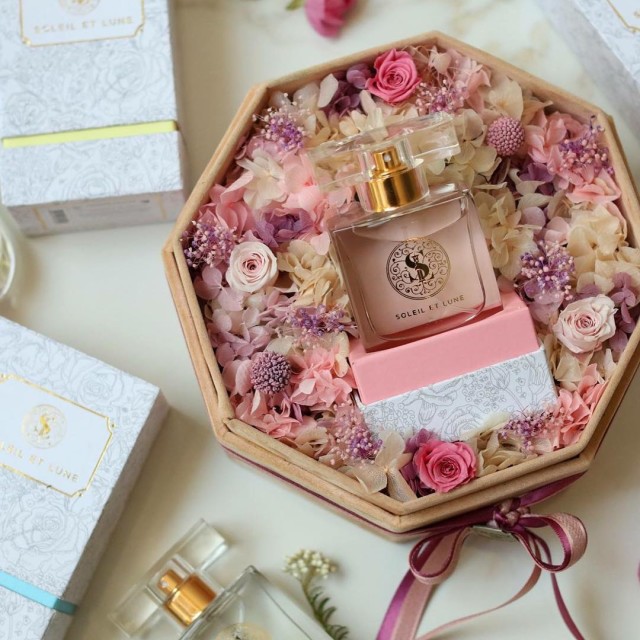 We've all heard of wine and food pairings but we may not have explored pairing wine with fragrances. You might find it strange but the way you taste wine is quite similar to the way you test perfume. Both involve your sense of smell. When tasting a glass of wine, you first swirl it in the glass to open up the different aromas. You then take a whiff before sipping. When it comes to perfume, you either spray it in the air or on your body to determine whether or not you like the scent.
Last night, Soleil et Lune decided to do just that by pairing their three fragrances with three different bottles of wine. Soleil et Lune translates to "sun and moon," which represents how you can wear their scents from day to night. Each fragrance is named after a woman whose personality is reflected through its notes.
Brigitte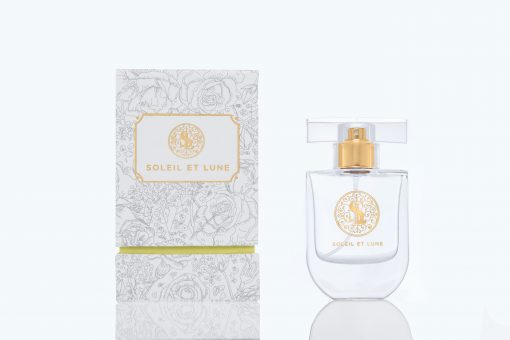 Top notes: Dewy green, blackcurrants, and petit grain
Body: Nectarine and acacia honey
Drydown: Vetiver, peach, and plums
Brigitte is described as a burst of fruity essence. It is the lightest scent of the three with notes of dewy green and blackcurrants. For this first scent, it can be paired with Beronia, Rueda, Verdejo. It is a light white wine that has an aroma of stone fruits and herbs. With floral touches of fennel and freshly cut grass, it has a long finish.
Audrey
Top notes: Red apples
Body: Peony, jasmine, and carnation
Drydown: Suede
Audrey, on the other hand, gives off the scent of spring blooms with notes of peony, jasmine, and carnation. This fragrance can be paired with Viñas del Vero, Gewurztraminer, which also has a floral body. It has a floral bouquet of rose and honeysuckle, and flavors of lychee and peach on the palate with just a hint of sweetness.
Simone
Top notes: Blackberries and bay leaves
Body: Grapefruit and vetiver
Drydown: Cedarwood
Simone is a unisex scent and has the most daring aroma with notes of bay leaves and a drydown of rustic cedarwood. You can pair Simone with Martin Codax, Pizarras de Otero. This is a red wine that has aromas of strawberry, plum, and blackberries. The palate of this wine is both fruity and savory.
Photo courtesy of Soleil et Lune's Instagram account
Follow Preen on Facebook, Instagram, Twitter, Snapchat, and Viber