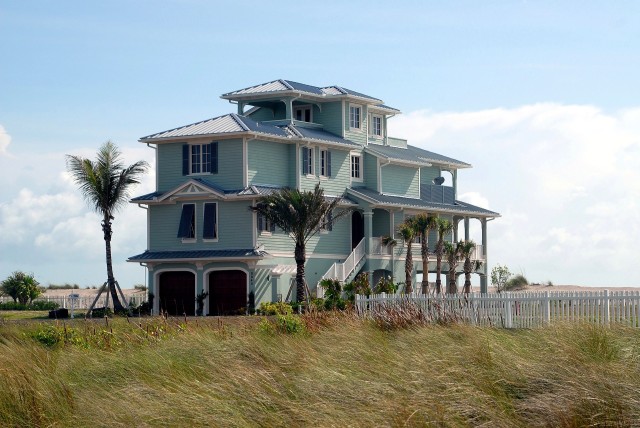 There are few things in life that give satisfaction like the sentence, "I am going to spend some time in my vacation home." Your current abode may be convenient for life in the city and well-adjusted to schedule on a 9 to 5 clock, but a vacation home is something different. In it, you store the things you need to have a life different from your usual one. You don't have to follow any other schedule other than your own. What do you want in your vacation home? What are the things that will help you get maximum relaxation?
The irony is how this kind of freedom can be kind of stressful. How do you decide given the many different possibilities? Nevertheless, it's a good investment to have and it's something even your family will enjoy for years to come.
We asked real estate broker Tish Mahtani a few questions that may have already crossed your mind as you browse through catalogs and look into websites for your vacation home.
How do I know which kind of vacation home is right for me and my family?
It all boils down to three factors: location, purpose, and affordability. Determining what type of vacation home [you should get] depends on your lifestyle and where you and your family like to [go on] vacation. Do you like the cool and chill atmosphere of Tagaytay or Baguio? Do you keep coming back to the dive spots in Anilao, Malapascua, or Apo? Do you want to move closer to your relatives in the province where you grew up because of reunions every now and then? Once you know where to buy then ask yourself what is your purpose of buying. Most buyers want to generate rental income while others see it as a place they want to retire in.
Lastly, consult and align with your family about your finances. Because buying real estate is a long-term commitment that you can pass down to your heirs. A good tip to know when you can afford the property is to make sure you are earning at least one-fifth of the total property price annually, you have twenty percent of the total property price in the bank, and you've got all your debts under control.
What are the current hotspots for vacation homes in the Philippines?
The Philippines has a ton of world renowned and spectacular beaches so I would say beachfront properties are still the current hotspots. Since the launching of Ayala's first eco-tourism estate in Lio, El Nido, and the opening of San Vicente's Airport in Palawan. I think El Nido and Long Beach (San Vicente) are the current hotspots. We also currently have a growing surf culture so naturally more and more surf spots are becoming commercialized such as Baler, General Luna (Siargao), and San Juan (La Union). Surf spots in Zambales and the once undiscovered gem of Mati, Davao Oriental is now being flocked by surfers.
What are the most important parts to consider when looking at a vacation home? What details do other people often miss out on?
Taxes, maintenance, risks, and rules. When buying real estate as an investment, estimate the amount of taxes you will pay, and take it into consideration when assessing the income potential. Risks of negative income from repairs, taxes, and other factors are possible. Hiring a caretaker or property managers are important, not only for maintenance but also for security. Know the rules, because not all real estate can be used as rental income. Some condo and homeowners associations have a set of standards imposed and some municipalities have height restrictions and other guidelines that might limit you from utilizing your property.
How do I know I am getting a good deal past what my real estate agent is telling me?
Research, research, and more research. Talk to the locals who live near or on the property you're buying, consult with your broker, know as much as possible because some agents exaggerate or leave out important details. In this case, ignorance is definitely not bliss. So even if you have the best agent in the world, you still need to do your own digging.
I have a piece of land, can I just build my dream vacation home on it? Would that be more advisable?
When you own land, you can do almost anything because it's part of your bundle of rights. My advice would be to determine what the best use for your property is, then act on it.
What can I do when I am not using my vacation home back here in the city? How can I get my investment back?
There are a number of ways to earn from your vacation home, most just advertise on property websites then have it rented out. Some use it for agriculture purposes such as planting fruit-bearing trees, rice fields, or raise livestock. If you have a lot of time on your hands and want to make this a full-time business, you can even build and sell vacation homes.
What's the best payment scheme for a vacation home? How is it different from buying a regular piece of property?
Payment scheme depends on how you manage your finances. In the Philippines, buying vacation homes and buying other properties have more or less the same set of requirements and taxes. Although some beachfront properties and islands are not titled, so that's one more thing you have to look out for.
Photo courtesy of Pixabay
Follow Preen on Facebook, Instagram, Twitter, Snapchat, and Viber