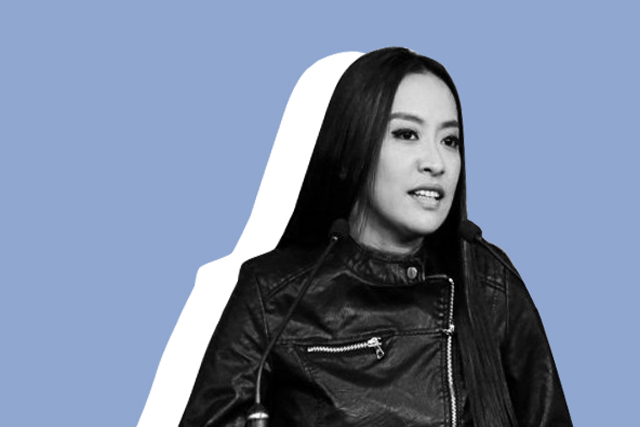 I can't believe people still need to be reminded this, but if we want to make valid criticisms against women, even someone like Mocha Uson—especially someone like Mocha Uson—we need to steer clear of talking about their sexual history. Harp on Uson's lack of qualifications to hold any official position in the government. Lament about how a known inventor of news is now getting paid with our taxes to spin more yarn to force-feed us. Mock the fact that the only woman Duterte seems to trust, the only woman he sees fit to conform to the absurd ways of his Upside Down administration, is someone who wouldn't be hired for a similar job in another, more serious company. But please, let's stay away from speculating about Uson's sexual history.
It's hard to resist, I know, but two wrongs never make a right. We've got to make a hard left and stay away from that old and tired road of sexism because that leads only to a pit of quicksand.
That's because as upsetting as Mocha's appointment as assistant secretary of the Presidential Communications Operations Office is, dredging up her sexual proclivities derails from the key criticism against her in this matter. It also absolves the person who hired her in the first place, the one with the actual responsibility of handing her this big a platform. Mocha's a hustler and an opportunist, but she's only playing by the twisted rules. And we can speculate ad nauseum about how a starlet that no one was checking for, that wasn't even a blip on anyone's radar about a year ago, is now a government official, but ultimately, she's just a symptom of the disease—a festering, pus-filled symptom, but far from being one of the heads of the Hydra.
Philippine kakistocracy, in its insistence to fill the ranks with the absolute worst, has misogyny intricately linked in its DNA. Just listen to and read the language it uses to discredit competent, credible women who are simply doing their job, including keeping the necessary checks and balances in place; even Special Rapporteurs for the United Nations aren't exempt. As maddening as Mocha's audacity is, misogyny wouldn't fix the problem she embodies; that'd be just playing right into the hands of the men behind her who are running this whole sh*t show.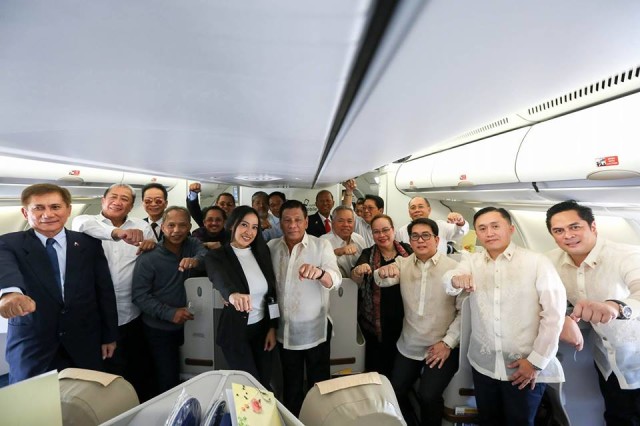 We've all been raised and conditioned to immediately use female sexuality as a weapon to hurl against women we don't agree with, and that's something we, women especially, have got to snap out of, because it solves nothing and it ultimately brings all of us down.
Besides, if it were a guy in Mocha's place, no one would be bringing up his sexual history. And really, what consenting adults—two important details!—do in the privacy of their bedrooms is no one else's business.
We've also got to realize that anyone who resorts to using their body to make a living is a victim of an ingrained system. (I'm no longer talking about Mocha here, but I think this is an important point to make.) Those who like to preach about respectability politics and about pulling one's self up by the bootstraps have been blinded by privilege into thinking that society operates on meritocracy when it obviously doesn't. They don't get that for certain groups of inherently disadvantaged people—the poor, LGBTQ individuals, the disabled, and yes, women still—there are doors that remain closed no matter how hard and how principled they work. For many who are borne from generations of have-nots, whether it's money or civil rights, there are only few avenues and spaces where they're allowed, and so they take what they can, often in any way they can. They're mere players of a big, dirty game. Sure, they could be held accountable for their actions to a degree, but the biggest fault lies with the ones in power who keep an abusive system in place and a government that does nothing more than look the other way and let the systematic abuse go on.
So anyway, back to Mocha. If there's an S word that can be brought up against her, it'd be soul—like how she seemed to have bartered hers away. Or maybe sleepless, because it's hard to imagine someone getting a good night's sleep after a day of bald-faced lying and plotting for more lie-telling. But that other S word (and its variation the P word) that gets slung around whenever she's mentioned? Keep it out of the conversation, please. It's pointless, it's meaningless, and it does not win the argument against her. If we want to make our criticism be worth something, make it as sharp and direct to the point as possible. Even when it's aimed at a low-lying fruit like Mocha.
Art by Anna Cayco
Follow Preen on Facebook, Instagram, Twitter, Snapchat, and Viber