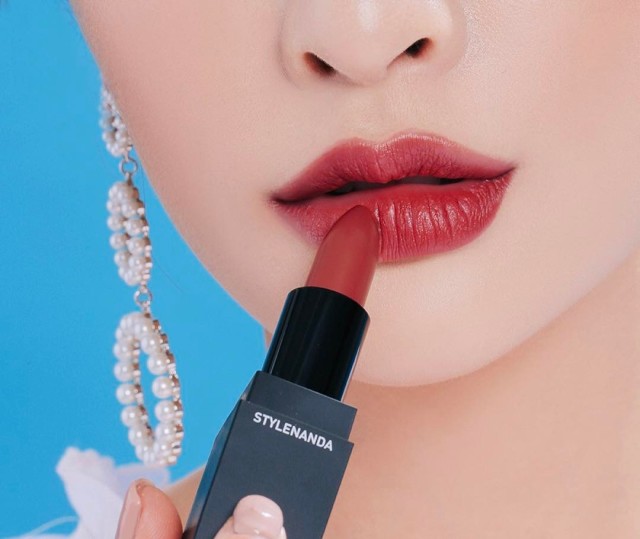 Many would often relate Korean and Japanese beauty products to the weird contraptions that Internet personalities would test out. If the nose bridge and facial contour rollers ring a bell, you know what I'm talking about.
As recent trends would show us, people are now getting into Asian beauty. This is mostly rooted from people's curiosity and fascination with Asians' almost flawless skin. But this also opened beauty junkies to more makeup and skincare products to try. So we listed down a few Korean and Japanese brands that you should get your hands on.
Japanese
K-Palette
Known for their pigmented eyebrow products, K-Palette has gained a cult following here in the Philippines as of late. Makeup artists have also used these on celebrities like Lauren Reid, Nadine Lustre, and Bianca King. Available at select SM Beauty stores.
Majolica Majorca
Majolica Majorca's magical-looking packaging speaks true to its goal to "fulfill all the wishes" of women. And that is to look like the best version of themselves. Several beauty blogs have also raved about the brand's mascaras that claim to make you look doll-like. So that's enough reason for you to cop a tube of your own. Available at select Watson's stores.
Tatcha
https://www.instagram.com/p/BT64GNwhI8Q/?taken-by=tatcha
If you're looking for a cruelty-free brand that caters to sensitive skin, Tatcha is the brand for you. Their makeup and skincare items contain ingredients and attributes that are distinct to Japanese culture like cherry blossoms and green tea. One look at their bestseller list, which is mostly skincare, and you'll know that many are aiming for that healthy and flawless look. Available online.
RMK
Japanese makeup artist Rumiko created a line of products that will highlight one's natural features. "Makeup is about making you feel happier, sexier and fresher. It's not something that masks your natural skin. It exists as a factor to bring out the beauty within you," she said. To achieve this, their Liquid Foundation and Makeup Base are highly recommended. Available on Beauty MNL.
Canmake
Ever wanted that soft and minimalist makeup look that Japanese women like to do? Canmake can give that with their line of soft matte base and lip tints. All that's left is to study how to make specific looks work for your style. Available at Landmark Makati.
Korean
A'Pieu
A'Pieu is known for their cartoon character packaging and equally fun color selection for the lips and cheeks. However, their multi-functional air cushion pack is their claim to fame as it can serve as a CC Cream, highlighter, and sun protector. Available on Althea.
3CE
StyleNanda, Korea's answer to H&M, came up with their own makeup line to match with their chic apparel. They have every product you need and they don't skip out on the pigment. They're especially known for their lipsticks, which come in all kinds of shades, from dark wine to bright apricot. Available on Sephora PH.
Espoir
What makes Espoir  great is how it has so many dupes for high-end makeup items at half the price. Before getting the Giorgio Armani Maestro foundation, you may want to consider their Nude Liquid Powder Foundation instead. Available online.
Moonshot
From the creators of BigBang and Blackpink comes Moonshot, YG Entertainment's first makeup line. They offer a wide array of makeup and beauty products that seek the "extraordinary in the ordinary." This is especially seen with their Jelly Pot, a jelly-like cream shadow with either a pearl or matte finish. Available on Sephora PH.
Clio
https://www.instagram.com/p/BSxIUW7DY-J/?taken-by=clio_official
Clio has been around since 1993 and they continue to produce professional quality products for the everyday person. Their Kill brow Tinted Tattoo comes with a kit that ensures you attaining perfect brows  to last. Available at TriNoma Mall.
Follow Preen on Facebook, Instagram, Twitter, Snapchat, and Viber