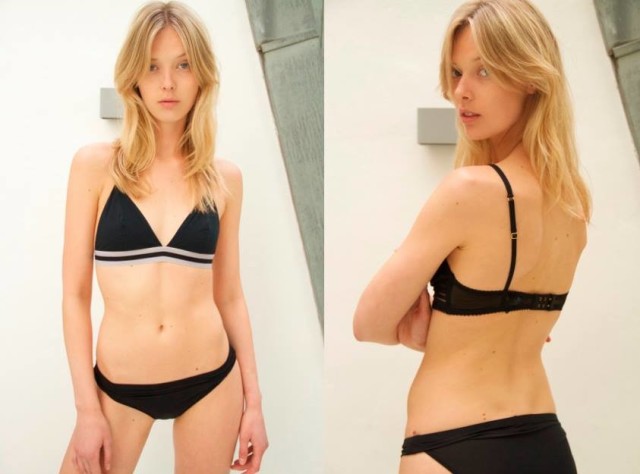 The fashion world can be ruthless to models who don't adhere to the "ideal body size." Danish model Ulrikke Hoyer experienced just that recently when a casting agent told her she looked "too big" to walk Louis Vuitton's Cruise 2018 show in Kyoto, Japan.
The model posted about the humiliating experience on her Instagram and Facebook pages. Ulrikke wrote that she was worried about her weight before the show, noting that her waist measured 92 cm (24 inches).
"I was excited to go to Japan and happy to know that even though I wasn't in my skinniest 'show-shape' Louis Vuitton would still have me in their show," Ulrikke wrote. "Meanwhile I was working very hard to get my measurements back to 'right.'"
Even though Ulrikke was approved to walk in the show, her final fitting in Paris didn't go as planned. Casting agent Alexia Cheval told her that she had "a very bloated stomach" and "bloated face," and advised her to consume "only water for the next 24 hours." A day later, she was cancelled from the show because of problems with back measurements.
This ordeal happened despite the fact that Ulrikke was a "worldwide exclusive for LV's fall 2016 show." Vogue.com and The New York Times even noted that she's a model to watch out for. Not to mention that there are now strict rules regarding the health of models.
Meanwhile, Ulrikke emphasized that she's not angry at Nicolas Ghesquière for what happened. But she did point out that work needs to be done with pieces "made for women to have eating disorders" and how casting agencies look at models' bodies.
"This is not about me being canceled from a show, I've tried that before (all girls on my level have) you win some and you loose [sic] some that's the game. But I cannot accept the 'normality' in the behavior of people like this," Ulrikke said.
This is why it's important to talk about body image because of incidents like this. Good on Ulrikke for opening up about her experience and opening the eyes of every woman, especially aspiring models.
[
Fashionista
]
Photo courtesy of Ulrikke Hoyer's Facebook page
Follow Preen on Facebook, Instagram, Twitter, Snapchat, and Viber