The Sunday shopping crowd was treated to something extra as we held our second leg of Preen Sessions on Body Positivity yesterday at SM Makati.
Seven wonderful women, all with different stories about self-acceptance and body image, shared insights that helped them love what they've got and even flaunt it. Iza Calzado expressed that living in the spotlight subjects you to comments every day, Iya Villania-Arellano shared her stories on how to love herself despite the changes in her body during pregnancy. On the other hand, fitness guru Lexi Gancayco revealed the darker side of #fitspo, supported by Plump Pinay's Stacy Gutierrez and Danah Gutierrez.
Rounding out the discussion were radio DJ Riki Flo who talked about learning to tune out what others say and Coco Quizon, who gave us an insider's take on how advertising can help (or harm) the body positivity movement.
If you missed out on the event (It's okay, promise to see you next time?), haven't caught up by watching our live stream, or if you just want a bite-sized refresher, here are the highlights from our panel discussion.
#1 Be careful of what drives your self-image
Iza Calzado's journey from being an obese kid to a top actress means she's heard it all. The comments about her stretch marks, the faux pas on-screen here and there, (she's human, you guys) and her weight does affect self-esteem. But one must snap out of that. In her industry, she realized, "You want to be told na 'Pumayat ka' because it's like a drug." She then thought about the other side of the spectrum that skinny girls, when told they are skinny, get conscious too. Be careful if you rely too much on what others say about your body. Don't let it rule you.
#2 Be careful what you wish for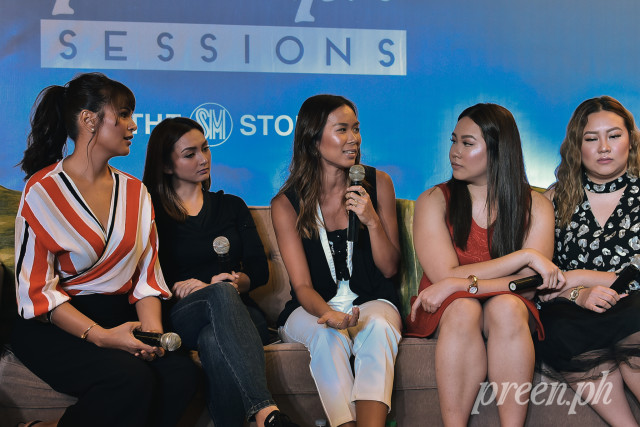 It's a dangerous thing to affix your happiness to a certain goal or a tangible aspect. Lexi learned that the hard way. Though there is nothing wrong with exercising your way to a toned body, but one time it came with a huge price. "I went to the beach, I looked good, I still didn't have the body that I wanted but I looked good. It was a friend of mine that told me one time I was out. 'Lexi, what are you doing here? You're not doing anything, you're not eating, you're not having fun, just go home.'" This experience taught Lexi that having that covetable body (a very dangerous concept to begin with) isn't worth it if it'll make you unhealthy. Lexi pointed out how her desire to get that "bikini bod" affected her health.
#3 Photos don't say it all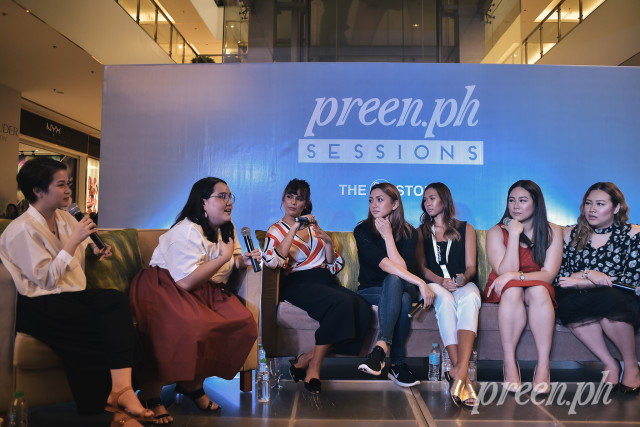 Coco Quizon says that within the PR industry, there are still limitations as to how brands choose their models. "Wala masyadong representations of girls like me. In terms of retail, walang mannequin na mataba," said Coco. Meaning, we have to be vigilant―not everything we see in print is real life..nor a representation of all the real girls.
#4 Appreciate what you have and learn to improve it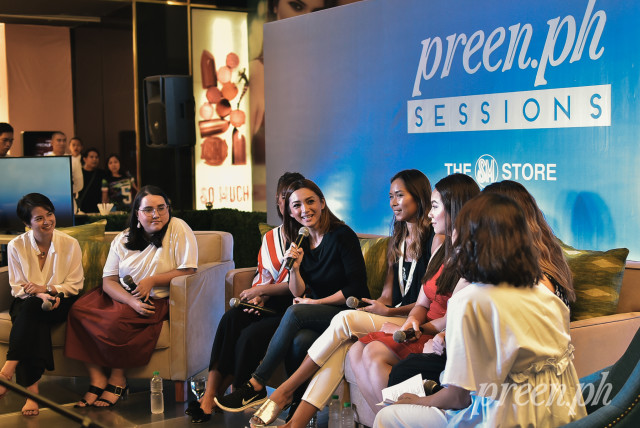 "I know how to appreciate other bodies…what I did want in life is to be strong," said Iya who is also an advocate of healthy living and exercise. Once conscious about her muscular legs, Iya eventually understood the beauty of everyone's differences. She didn't turn to exercise to learn to love herself, rather she loved herself that's why she turned to exercise. She said, "If I was strong then it made me feel I was also mentally strong…and that's how I became more body positive."
#5 It's a lifelong commitment
Stacy Gutierrez believes that being body positive is a lifelong commitment. "It's constantly evolving and developing into a body positive person," she said. It involves being aware of how to improve the way you perceive others, yourself, the concept of health and wellness.
#6 Put down that phone
"When do you make yourself better? When do you treat yourself?" asked Riki in the context of how we spend too much time on social media, consciously or unconsciously, comparing ourselves to other people. It hurts more often and she suggested a social media fast from time to time.
#7 Familial matters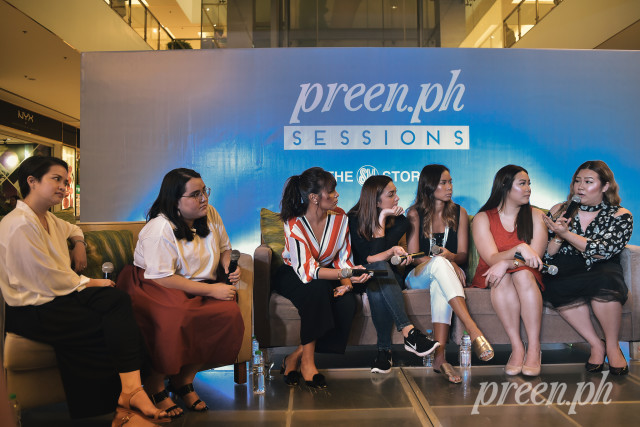 "We take our cues from the female authorities over our lives. So when I saw that, in my family, everyone had a complaint about their weight and then automatically, without telling me to feel bad about my body, it became a natural reaction with my physical self," said Danah Gutierrez. This made her understand the need for heightened awareness as to how we treat our family members. We should empower instead of take each other down. Who else is going to celebrate what our genes gave us?
Photos by Carlo Nuñez and Patrick Segovia
Follow Preen on Facebook, Instagram, Twitter, Snapchat, and Viber