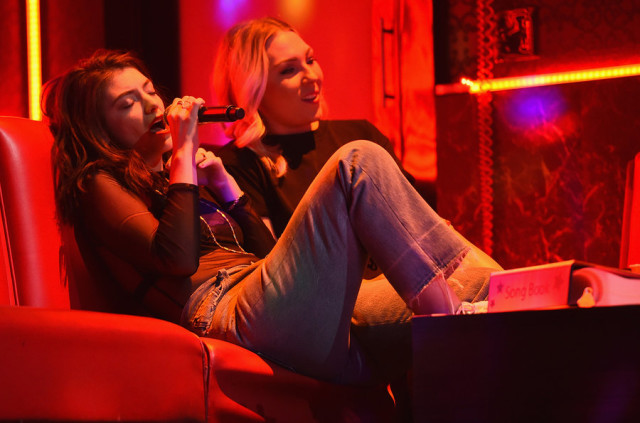 There's a lot of ground to cover today about the Billboard Music Awards. As of now, everyone's still freaking out over Drake's 13-win streak—beating Adele's record of 12. K-pop fans are also ecstatic that boy group BTS bagged the Top Social Artist award.
But if there's one aspect that really got us paying attention, it's the performances and the surplus of new music that we'd like to add to our playlists. The BBMAs is known for hosting iconic performances from Britney Spears, Taylor Swift, and even a Michael Jackson hologram.
So if you're prepared for a mix of pop, hip-hop, and ballads, we've got you. Let this be our way of updating you on what's hot in the top charts lately.
"Now or Never" by Halsey
The pop singer performed her newest single for her upcoming second album Hopeless Fountain Kingdom. This was also Halsey's first solo performance for an awards show after her steamy collab with The Chainsmokers at the MTV Music Awards last year. "Now or Never" starts out as a slow and chill song, and incorporates dance melodies in the chorus.
"Malibu" by Miley Cyrus
In case you haven't heard, Miley has shifted from her Bangerz persona to a more girl-next-door look. (Not that there's anything wrong with the former. Go do whatever you want, Miley!) A lot of fans seem excited that the old Miley, who often sings sentimental country songs, is back. She further showed this with her stripped-down performance of "Malibu" during the BBMAs. She even got emotional in the middle of it. Awww.
"Green Light" by Lorde
Only Lorde can pull off an award show performance inside a karaoke booth. "Green Light" shows off the singer's signature raspy voice in a dance-y track. Of course, Lorde also busted some moves on the Billboard stage.
"Crying in the Club" by Camila Cabello
After the release of the "Crying in the Club" music video, ex-Fifth Harmony member Camila Cabello performed it on stage for the first time. Similar to the video, she shifts from the somber "I Have Questions" to a more electrifying setting and beat. Billboard also noted how her dancing and visuals were a great addition to her performance. Watch out, we may have a new pop icon in our midst.
"Gyalchester" by Drake
Apart from winning 13 awards, how else did Drake wow the everyone in Las Vegas? Answer: performing "Gyalchester" at the Fountains of Bellagio. His performance was accompanied with dancing fire and water. He did promise a memorable performance for the BBMAs, and he surely gave it. Even Nicki Minaj couldn't stop gushing about it.
"Issues" by Julia Michaels
Julia Michaels isn't new to the music industry as she wrote hits for Calvin Harris and Rita Ora. For her first foray into singing, her song "Issues" became this year's self-acceptance anthem. With a voice that's slightly reminiscent to Ellie Goulding's, she gives an ethereal yet haunting performance of the song.
Photo courtesy of Billboard
Follow Preen on Facebook, Instagram, Twitter, Snapchat, and Viber