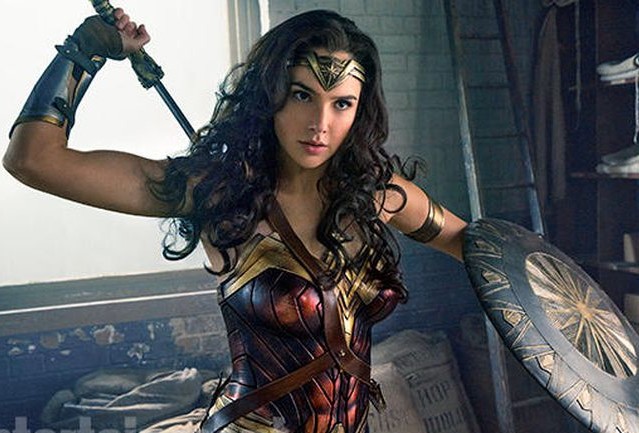 Wonder Woman is slated as the most anticipated feminist movie of this year. So it's understandable that some cinemas (both here and abroad) are hosting screenings for mostly women. But when Alamo Drafthouse Cinema in Austin, Texas announced a "WOMEN ONLY" screening, the men were furious.
New York Post noted how men expressed their frustration on different social media platforms. One asked why cinemas never hosted "men only" nights for Man of Steel or The Terminator. While others thought they were being discriminated based on their gender.
https://twitter.com/sirtabatabai/status/867598269379207168
https://twitter.com/VictoryInLove/status/867861209692995588
https://twitter.com/matthewfillery/status/867658101499015169
Feminism is about equality, not about gender exclusivity.

— Ezequiel (@GenerationJSIN) May 25, 2017
Fragile masculinity is such an amusing phenomena, don't you think?
Fortunately, there are also those who fully support and defended Alamo Drafthouse's idea.
Hi. I'm male. I have a penis. I not only wholeheartedly endorse this fabulous idea, but hope you add even more times! (that also sell out!) pic.twitter.com/r4WKuwE86F

— Brian Michael Scully (@brianscully) May 25, 2017
one special night at the Alamo for the ladies, and dude's boxers are twisted

— Ronald (@JustaSimpleMan_) May 25, 2017
An "Alamo for all" screening where we let little girls hold up swords and wear tiaras and FINALLY enjoy a female hero is what we need rn.

— Stephen Salazar (@StephenSalazar_) May 25, 2017
https://twitter.com/vincentavatar/status/867837617529921536
Meanwhile, the cinema's creative manager Morgan Hendrix told Mashable that the angry men are only strengthening their advocacy. "That providing an experience where women truly reign supreme has incurred the wrath of trolls only serves to deepen our belief that we're doing something right."
Not only that, the proceeds will also go to women's charities. So the men who are spreading hate right now are probably eating their words and sulking in a corner.
Good job, Alamo Drafthouse!
[
New York Post
]
Photo courtesy of Warner Bros. via The Mary Sue
Follow Preen on Facebook, Instagram, Twitter, Snapchat, and Viber