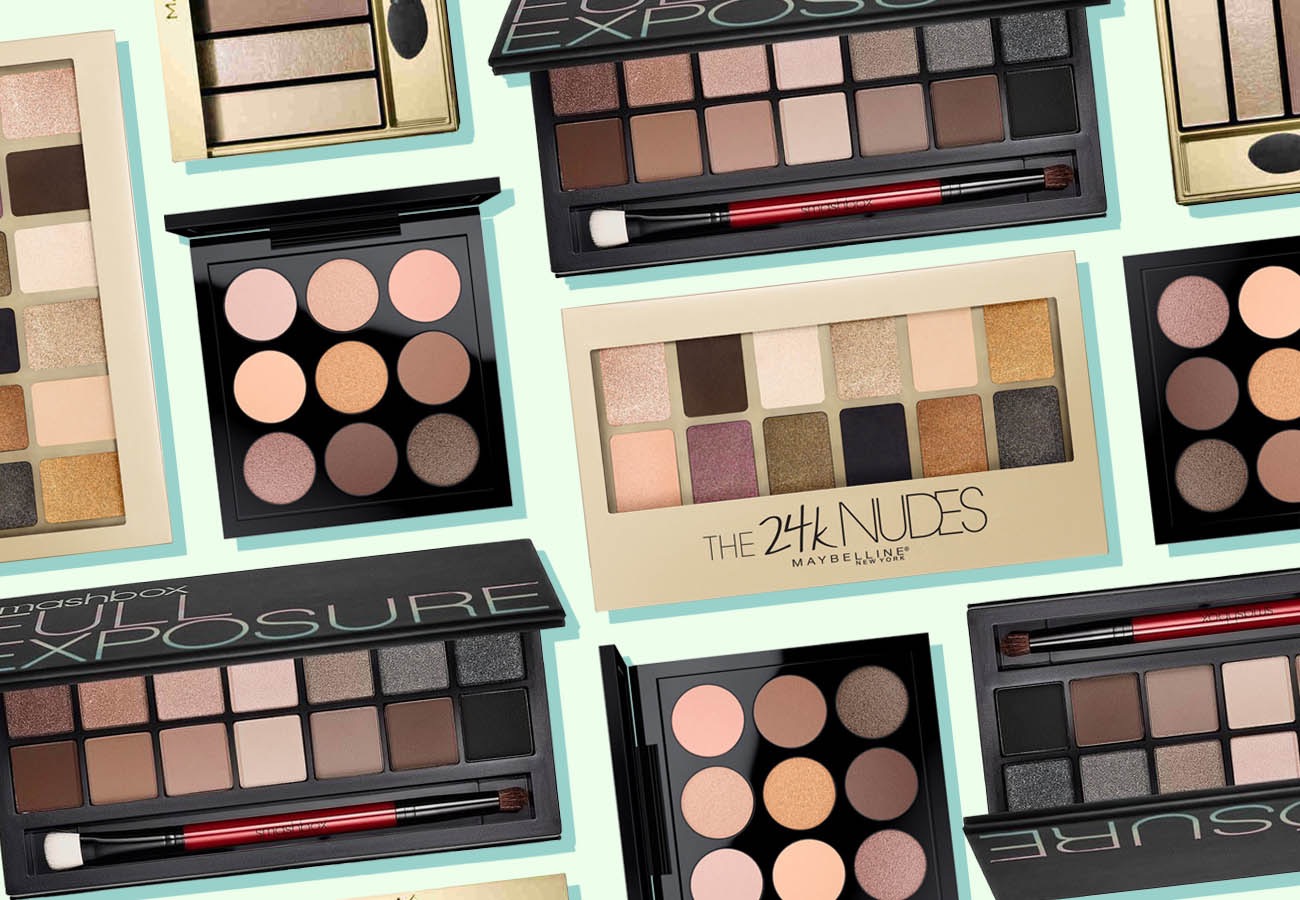 I look at eyeshadow palettes the way I looked at the deluxe crayon boxes I wanted as a kid. Who cares if I didn't know how to use 15 shades of blue, I just wanted to look at them. They are so pretty to look at. That neon scheme, 30-piece eyeshadow palette in five different finishes? I would probably never use that often enough to justify the price, but that doesn't mean I don't want it. I will buy it only to find I reach for my basic neutral palette. Makeup artist aspirations aside, what I'm trying to point out is how when it comes to practicality, nude palettes are still the best. But with the range in skin tones and needs, it still can be difficult to figure out which one is best for you. Not all nudes are equal. Here are five ones that I could recommend for different purposes so you can figure out which one sutis your lifestyle the best.
MAC Amber Times Nine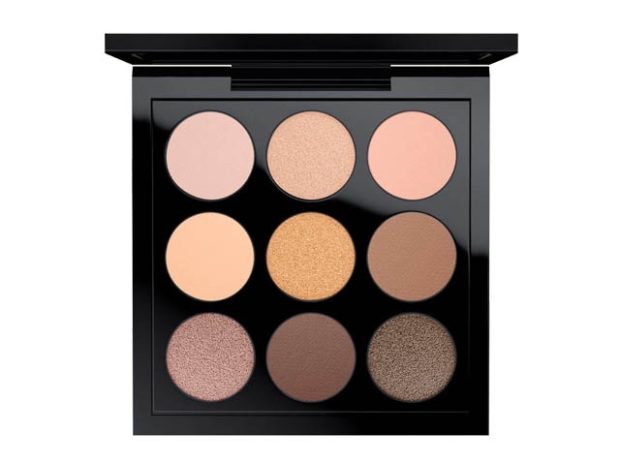 Best for: Everyday, uncomplicated looks. This palette offers a set of nine of MAC's most reliable tones like Cork and Rice Paper. A gold tone called Creative Copper is thrown in along with a black, glittery shade called Pepper, Please when you need to do a quick smoky eye. Available at Glorietta 3. 
Clinique Wear Everywhere Neutrals All About Shadow 8-Pan Palette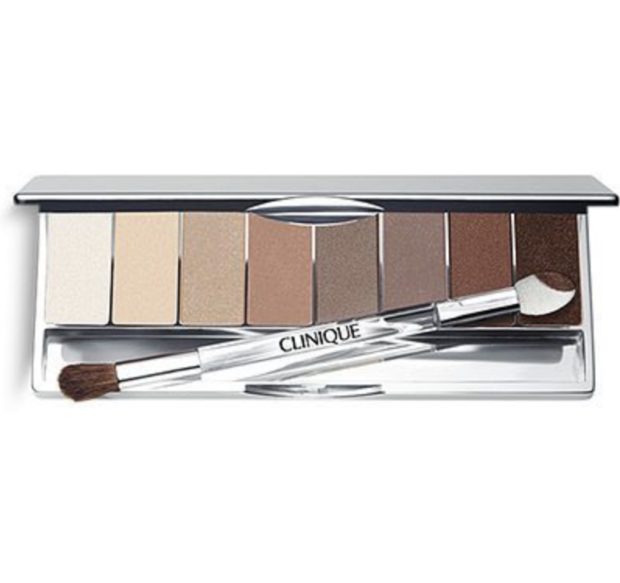 Best for: On-the-go makeup application If you just need to throw on a bit of color and dimension on your eye in between meetings or are suddenly required to be a little more dolled-up than usual, this small palette can fit in your purse so you don't need to panic in these situations. Available at SM City North EDSA. 
Max Factor Masterpiece Nude Palette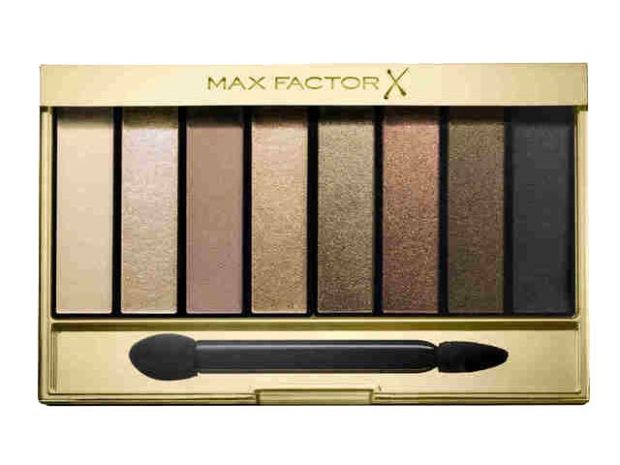 Best for: Makeup first-timers, still figuring out what nude scheme is best for you Are you more comfortable in cool nudes or warmer undertones? Do you prefer two shadow looks or do you like playing with gradually darker shades of nude? This palette will help you figure it out in a small compact. Available at Rustan's The Beauty Source, Glorietta 4. 
Smashbox Full Exposure Palette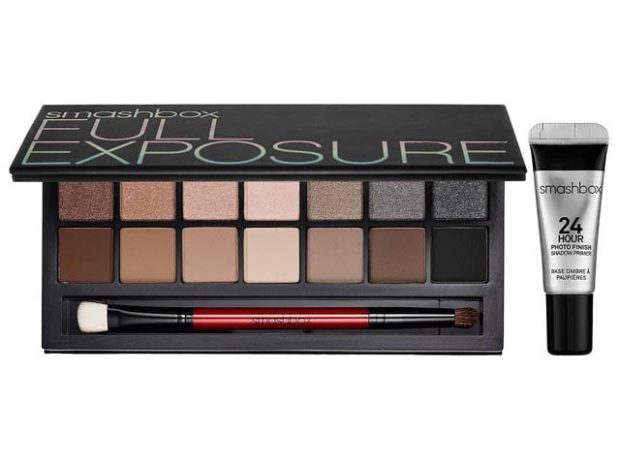 Best for: Dramatic looks and women who love to change it up often If you often go out at night, get an invite or two to another big dinner or you just want to prove that nudes can make an impact, this one is your new best friend. Fourteen eyeshadows make up this palette going from taupes, tans, chocolate, beige and black in a range of finishes from shimmery to matte. You can create a custom combination every time, making it as though you're working with a new palette each time you pick it up. Available at selected Beauty Bar branches. 
Maybelline The 24K Nudes Palette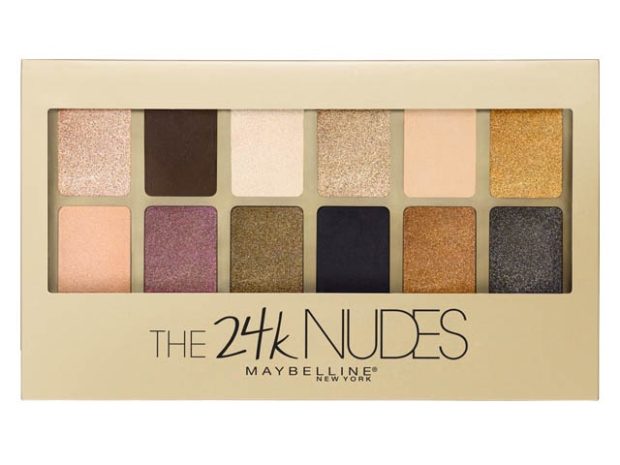 Best for: Those who love glitter Each shade in this affordable set is made with metallic gold pigments. You can even use some of them as a highlighter when you find yourself in a pinch. If you want to sparkle day and night without being too bold with a wild color selection, this nude palette was made with you in mind. Available online. 
Art by Dorothy Guya