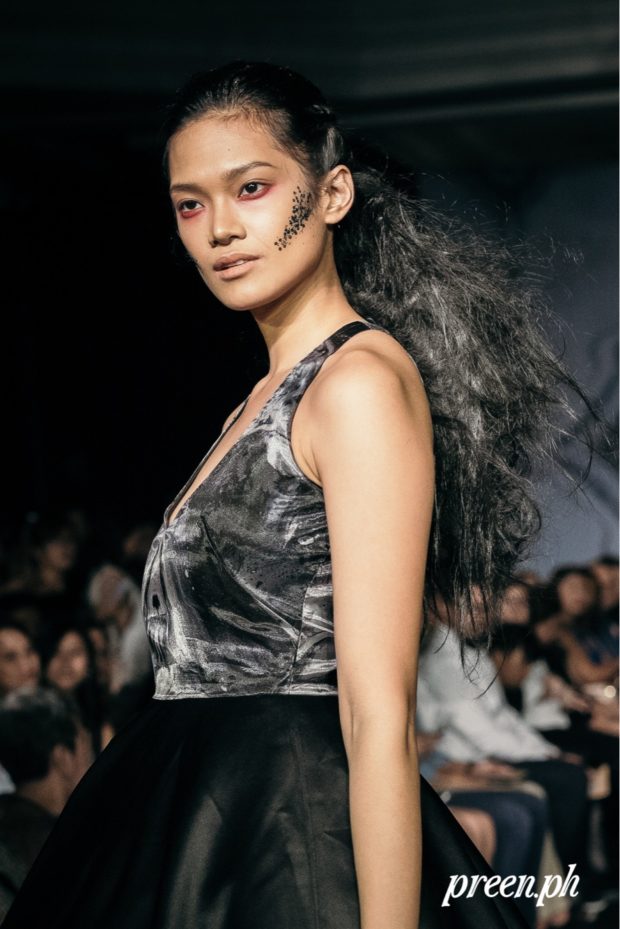 It never gets old to watch Danica Magpantay's career flourish. From winning the 2011 International Ford Supermodel of the World title, she moves constantly between runways and magazine spreads and from city to city. Yet, she still gets a little caught off-guard with the attention she gets. I could tell because she still takes time to send a thank you message when you tag her work via Instagram Stories.
In New York, you can catch her in a Sephora ad, online you've probably chanced upon her posing for Nordstrom. Currently in Manila, we caught her back where it started: Philippine Fashion Week.
But as with all driven models like her, this isn't even the beginning. "I have a lot of projects coming up that I can't reveal yet but you will know soon," she tells me after the last show of the season.
Best beauty advice you've received from your mom?  
Take care of your skin and drink lots of water. [Ed's note: Her mom is celebrity makeup artist Lala Flores.]
How's the homecoming been like so far? 
Really busy. I don't really announce when I go home I just do it but it's been really busy. Fashion Week just closed and the shows have been great. Amir Sali closed it with a bang. The crowd has been amazing and the clothes. It's been wonderful and hectic.
Favorite lipstick? 
I don't have one. I just a have a palette that I just carry with me and I keep mixing stuff. I just made the palette on my own.
Favorite beauty trend of the moment?
Dewy look
Highlight or contour? 
Contour
What's the best thing about New York? 
I think just having the independence. It's also the energy. I think different cities have different energies. With New York, it's different and when you have the passion and the drive, you just keep on going.
What would  you tell your 15-yeard-old self if you had the chance? 
Just stay the same and always hold on to the Lord. And learn to accept who you are all the time. Build yourself up. Some people base their happiness on what they will achieve. But for me you have to be happy and to accept who you are for you to move forward.
What do people hate about you? 
I don't know. I really don't care if it's not from the people I care about. I don't like to let that negativity in my life. I stopped reading negative comments about myself because they are not important. If it's not from people who are important to me and who I value, it doesn't matter. I want to hear concern and criticism from the people I care about.
What' your favorite perfume at the moment? 
Prada Candy
Who do you think is the most beautiful person in the world? 
My mom
Which celebrity do you want to exchange lives with for a day? 
Chris Hemsworth. I don't find anyone that cute often so right now it's him [I want to swtich lives with.]
Do you still get nervous when doing shows and projects? 
Yes. I just tell myself, 'Kaya mo yan.' It's going to be fine in the end even if you make a mistake, just own it and go on.
Photo by Chola Tolentino 
Follow Preen on Facebook, Instagram, Twitter, Snapchat, and Viber