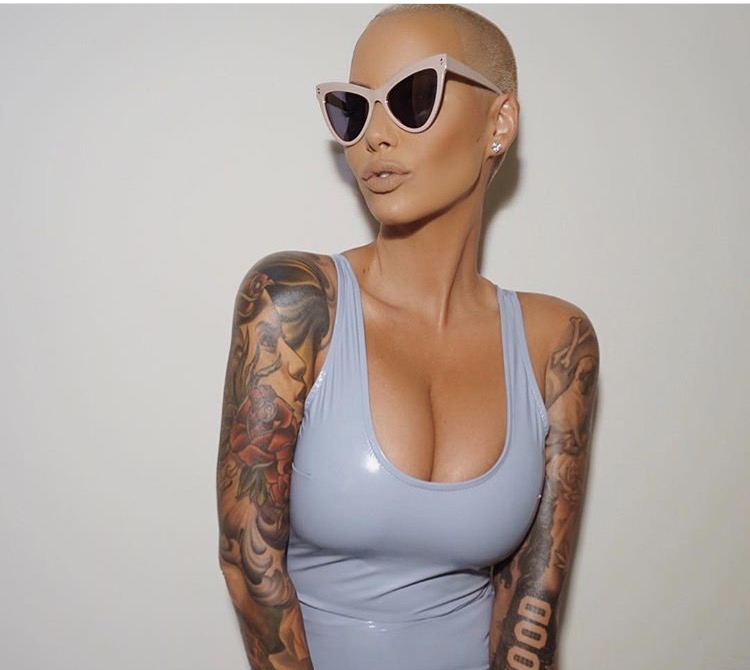 Amber Rose is here again to promote her annual Slut Walk which is determined in "raising awareness about sexual injustice is and gender inequality." It also helps in the fight against rape culture by giving people a safe space to express themselves. So naturally Amber Rose posted a photo of herself on the 'gram, naked from the waist down, showing off her pubic hair.
Instagram, who can't get on with #freethenipple, unsurprisingly took down Amber's post. But, as Instagram should have known, the best way for something to get recognition is by banning it. (She did re-post it on her Twitter, though, and it's still up.)
Netizens have backed up Amber Rose's cause with the #amberrosechallenge via comically reproducing the photo.
https://www.instagram.com/p/BVLrWDLghUU/?tagged=amberrosechallenge
https://www.instagram.com/p/BVLlSo1BaNL/?tagged=amberrosechallenge

Amber is all for it with the memes she's reposting on her Instagram. And it seems like the reaction she wanted as it shows us how we live in a world where we shame people for their personal choices about their pubic hair. The other hashtag that's trending is #bringbackthebush.

https://www.instagram.com/p/BVLWJ6RhOS-/?taken-by=amberrose

https://www.instagram.com/p/BVLdaW9ldbP/?tagged=bringbackthebush

https://www.instagram.com/p/BVLRd3ig_Cx/?tagged=bringbackthebush

As Glamour puts it, the hashtags tell us one thing: "But no matter how you wax it (or not), one thing is for sure: it's time to end the stigma about something your body produces 100-percent naturally."

[Glamour]

Photo courtesy of Amber Rose's Instagram account

Follow Preen on Facebook, Twitter, Instagram, Snapchat, and Viber

Related Stories:

Let Go of the #Fitspo: The Best Sound Bites from Preen Sessions on Body Positivity
On Body Positivity As The Middle Finger to Body Shaming
Why We Need to Get Over Fatphobia and Body Shaming Ways