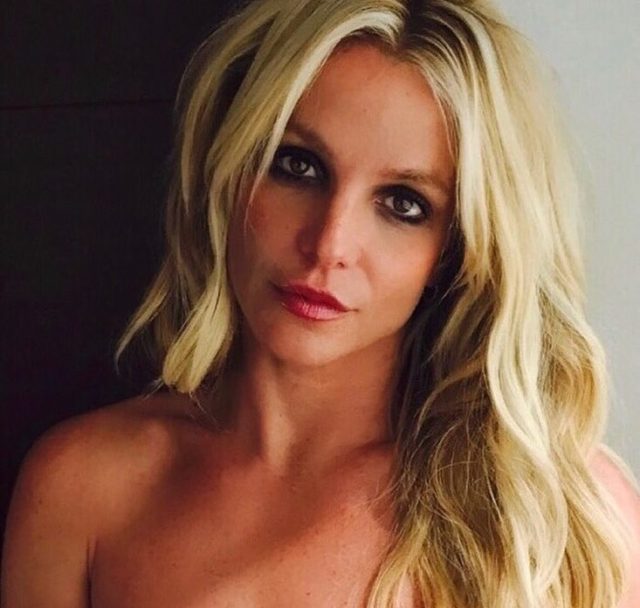 Britney Spears has a spot in everyone's '90s memory. I grew up watching her dance in a school uniform in "Hit Me Baby One More Time" and romancing an astronaut in "Oops, I Did It Again." I'm sure you can say the same.
When Britney announced months ago that she was having her first show here in Manila, people naturally freaked out. In a few hours, the Pop Princess will take the stage at the Mall of Asia Arena—ending the decade-long wait to see her perform in our country.
Whether you're a fan of her or not, Britney's impact on the music industry is undeniable. Despite her rise and fall and rise again, people are still listening to her greatest hits. Allow us to count all the reasons why everyone will always love Britney and how she's kept the Pop Princess title after all these years.
#1 The girl-next-door demeanor
During the late '90s, Britney bust out in the scene with this youthful and innocent vibe to her. You can say she was the epitome of a teen idol back then with her bubblegum pop songs that either made you dance along or have #feels.
#2 Transforming into an empowered woman
Of course, Britney had to grow out of the girl-next-door look. She bloomed into a woman who's not afraid to be risque with her songs and fashion choices (see: "Toxic" and "I'm a Slave 4 U") but can still make people swoon when she mellows down. It was an overwhelming change, at the same time, it's just her showing how much she's matured as a person and singer.
#3 Iconic outfits
From a school uniform to a red spandex catsuit to a snake. Let's also not forget the denim dress she wore alongside Justin Timberlake during the 2001 American Music Awards. These outfits are so unforgettable that they're burned in our memories and can even be worn as Halloween costumes. You know you've made it in the pop culture history books when people want to dress like you.
#4 Infectious songs
I don't think I need to write much about this part. Most of you probably still have your old Britney albums, know her songs by heart, and randomly bust out a tune everywhere. You do? Thought so.
#5 Coming back with a bang
Remember when Britney had a meltdown in 2007 wherein she shaved her head, among many other crazy things she did? While many thought she wouldn't come back from this, she slowly redeemed herself. Who cares if her "Gimme More" performances were "awkward" and that she wasn't "in great shape" back then? What matters is that she managed to get back up and release more albums and even gain a residency in Las Vegas. As a smart and overly emotional boy said, "Leave Britney alone!"
Photo courtesy of Britney Spears' Instagram account
Follow Preen on Facebook, Instagram, Twitter, Snapchat, and Viber
Related stories:
Britney Spears Casually Announces Manila Tour Date
10 Best Comebacks We Thank Pop Culture For 
Five '00s Trends You Can Wear Again