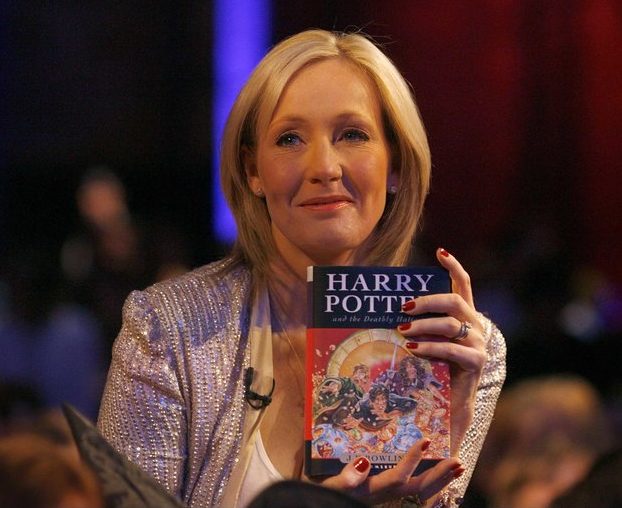 Harry Potter and The Philosopher's Stone just celebrated its 20th anniversary. Young and old fans celebrated by sharing their experiences with the series, saying that the magic never left them. Even Daniel Radcliffe posted about it.
The happiest of all is author JK Rowling, who thanked everyone for supporting her books.
20 years ago today a world that I had lived in alone was suddenly open to others. It's been wonderful. Thank you.#HarryPotter20

— J.K. Rowling (@jk_rowling) June 26, 2017
Just like every success story, JK also went through difficult moments when she started out—even until now. Let's talk about them for a while to see how much she's grown over the years.
#1 Rejections, rejections, and more rejections
The first draft of Harry Potter was rejected "loads of times" before it was published. JK also noted that one publisher didn't even want her when she used her male pseudonym Robert Galbraith.
[email protected]_ Loads! First publisher to turn down Harry also sent @RGalbraith his rudest rejection. They don't even want me in a beard.

— J.K. Rowling (@jk_rowling) March 23, 2015
#2 A male pseudonym
Speaking of her pseudonym, Market Watch reported that publishers asked JK to not use "Joanne Rowling" as her author name. This is why she changed it to "JK" so it sounds like a male author, and used "Robert Galbraith" for her detective series. Even then, she experienced sexism as an author.
#3 Beating depression
JK subtly incorporated her struggles with depression and suicidal thoughts while writing the Harry Potter series. In a Harvard commencement speech, she revealed that the Dementors were symbolisms of that. "Get too near a Dementor and every good feeling, every happy memory will be sucked out of you," she said. "If it can, the Dementor will feed on you long enough to reduce you to something like itself…soulless and evil. You will be left with nothing but the worst experiences of your life."
She added that writing her seven books, along with regular counseling, helped her cope with her mental illness. So she really has a lot of gratitude for the books. Comedian Patton Oswalt even backed this up by saying that pursuing arts can really make a difference.
This, right here, is the reason to pursue a career in the arts. It's the expanding of your life and it's always worth it. https://t.co/4WxRGCINZS

— Patton Oswalt (@pattonoswalt) June 26, 2017
#4 Overcoming joblessness and being a solo parent
"I was jobless, a lone parent, and as poor as it is possible to be in modern Britain without being homeless," JK said in the Harvard commencement speech. Now, with over 400 million copies sold worldwide and eight films, you'll really see how she overcame these thanks to her perseverance.
#5 Insulting comments
With every creation comes harsh, sometimes out-of-the-line, critics. While people were tweeting during about the 20th anniversary, British host Piers Morgan decided to insult JK's work.
20 years of conning the easily mesmerised masses with execrable literary hogwartwash. Congrats. 🤢👎 https://t.co/x2493DvvJK

— Piers Morgan (@piersmorgan) June 26, 2017
But knowing JK and her fans, they can take comments like these with stride. Just look at how she handled those Trump supporters who hated on her and threatened to burn their Harry Potter books.
Photo courtesy of Insider
Follow Preen on Facebook, Instagram, Twitter, Snapchat, and Viber
Related stories:
JK Rowling Has the Best Replies to Trump Supporters and Trolls
Is 'Fantastic Beasts' Still Worth the Magic?
How Being a Solo Mom Taught Me How to Be a Swiss Army Knife
The 'Harry Potter' Family Remembers Alan Rickman