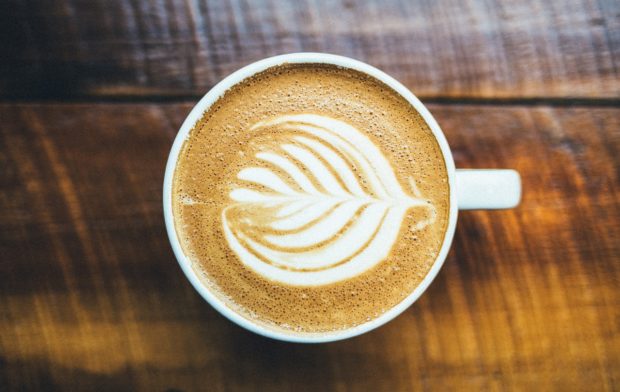 There are several things my diet requires me to give up. I'm sure you're in the same boat if you're cutting down on food that doesn't do your system well. But I found it's hard to give up indulging in a cup of coffee. I like it sweet with milk and sugar, masking the treat as a necessity to stay alert in the office.
You shouldn't feel too bad though. Even Olympic silver-medalist Hidilyn Diaz found it hard to give up coffee when she was on her strict diet before the Olympics. But I realized that there are several things you can add to your coffee that would fit your desire to cut down on the bad stuff.
Here are five coffee add-ons you can try that won't make you feel guilty about your caffeine kick.
Almond Milk
Almond milk, though pricier than regular cow's milk is still worth the swap. Time outlines how it has 50 percent less calories than cow's milk. Since it's plant-derived, it also has no cholesterol.
Coco Sugar
Instead of regular sugar or artificial sweeteners, you can go for coco sugar. Made from coconuts, it's filled with electrolytes, minerals, and Vitamin C. You still need to be observant over how much you take as it still clocks in the glycemic index at 35. But at least it's closer to the GI of fruits (which is 25) and not as damaging as the 65 GI of processed sugar.
Grass-fed Butter
If you want to hitch up the potency of your coffee, you can make bulletproof coffee.Women's Health writes that black coffee, grass-fed butter, and medium-chain triglycerides (the ingredients to bulletproof coffee) help "supercharge your brain function and create effortless fat loss with no cravings." It also introduces healthy fats in your system early in the morning that can sustain you for a long day.
Cinnamon
If flavored syrups are what gets you in your next coffee run, try trading that in for some cinnamon. Your coffee will instantly smell like a pastry. But what makes cinnamon a valuable spice is how it carries so many good stuff. Business Insider says that it helps lower blood pressure and it can stabilize blood sugar levels, best if you're diabetic.
Photo courtesy of Unsplash
Follow Preen on Facebook, Instagram, Twitter, Snapchat, and Viber

Related stories: