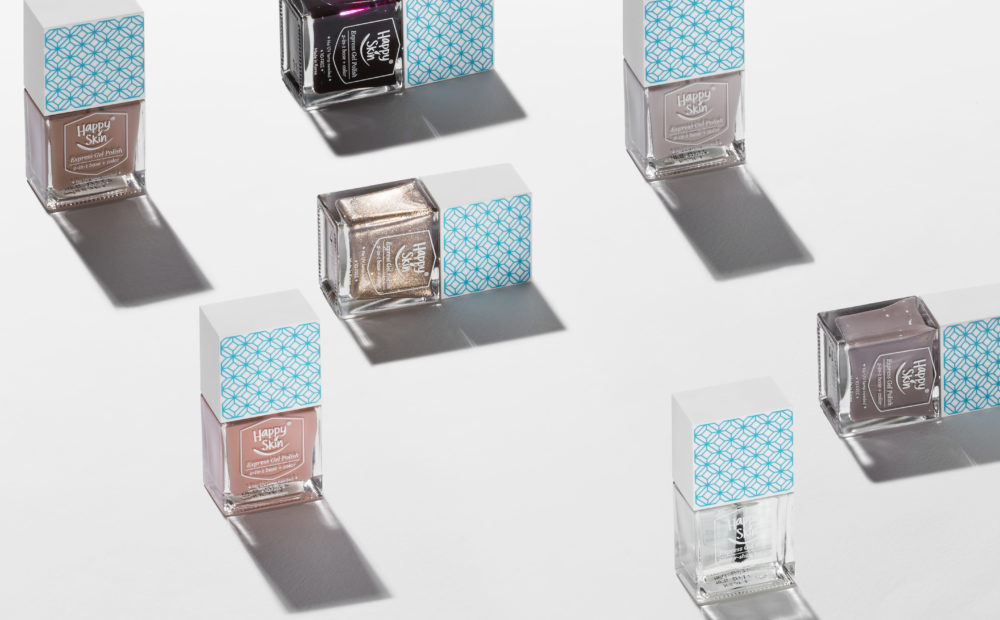 If there's one more beauty product that can reflect our personalities even in a subtle way, that would be nail polish. Do you agree? The number of options we have when it comes to color is as much as lipsticks and it's just as easy to switch it up too—okay, maybe not that easy since we need nail polish remover, but you get my point.
I've personally let go of gel manicures that make my nail beds weak and reserve them for long out of town trips. But for my everyday nail care needs, I turn to my good 'ol regular polish. But they're not all ranked the same, one can be more damaging than the other. I mean did you hear about formaldehyde in some bottles? Yikes.
Local beauty brand Happy Skin was probably thinking the same thing when they developed their new line of express gel polish and it stays true to their brand DNA. Want to know more and what we think about it? Scroll down below.
It comes in six colors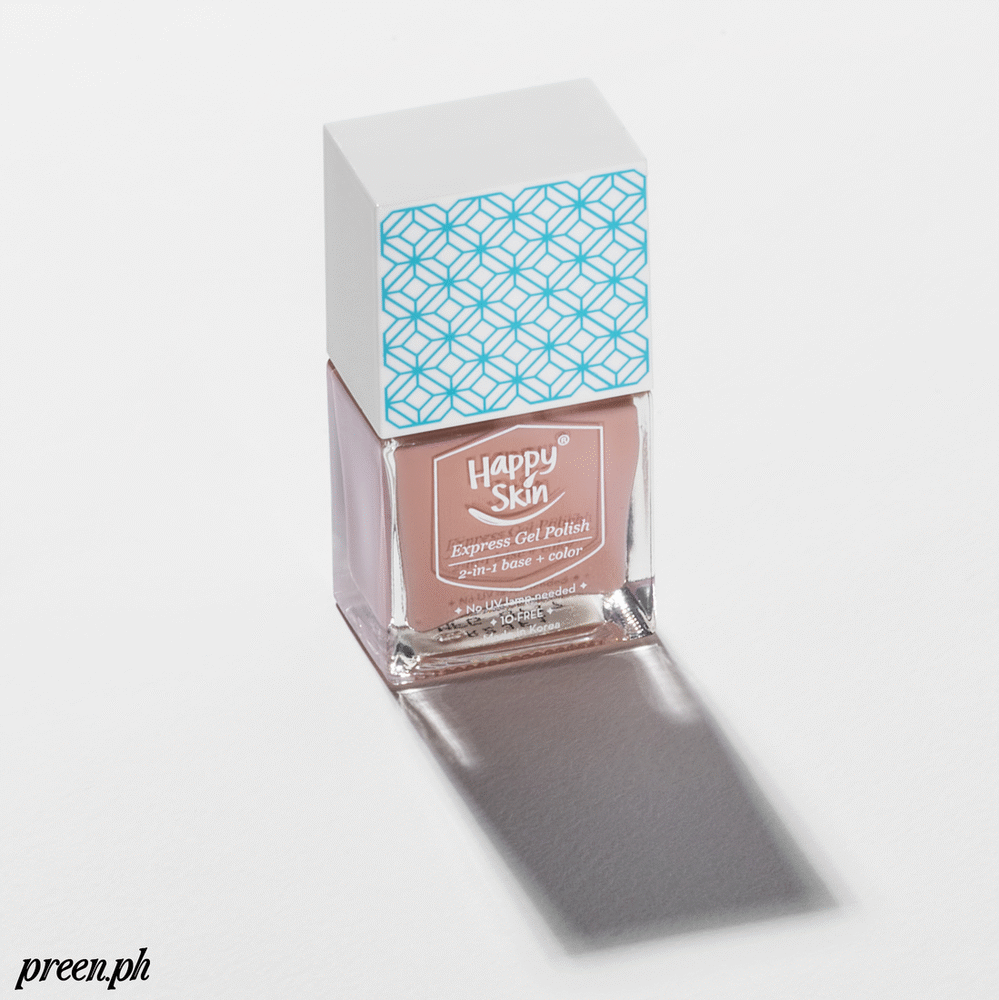 Happy Skin named their first six chip-resistant shades after roles that women play. There's Dreamer which is a light dove gray, Influencer comes in a taupe color, Achiever is a soft pink shade, Icon comes in wine red (and is the only dark color), and lastly is Artist which is nude khaki. They're wearable shades and allow you to carry over from the weekend to the workplace, or the other way around. I appreciate the focus on toned down shades that complement Filipina skin tones.
It comes with a rounded brush that helps you apply the color you choose evenly. But it was hard to control the brush (stray bristles) in the beginning and it took a few strokes to get used to it.
Express Gel means you don't need a UV lamp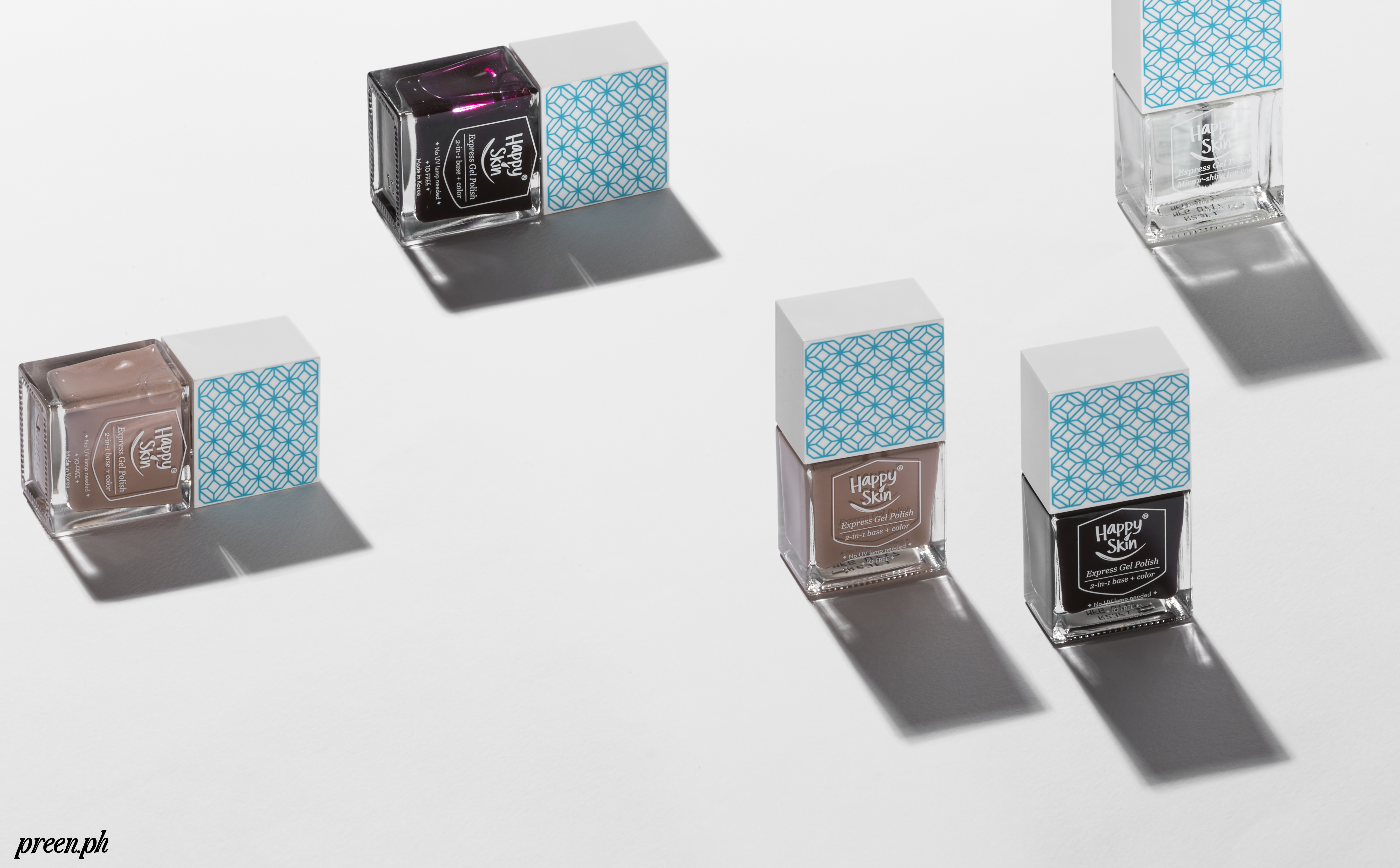 This is the kind of gel that you can do at home (or office desk) in just 10 minutes. Trust me, I painted my nails prior to a meeting and they made it just in time—there was one nick, but I'm clumsy. Ha!
The nail polish is actually 2-in-1, so it comes with its own base. You'll definitely need to apply two to three coats as the polish tends to be streaky when applied. To cure it, you just need to top it off with their Happy Skin Gel Polish Mirror-Shine top coat and you're all set.
It nourishes your nails and is free of 10 toxic ingredients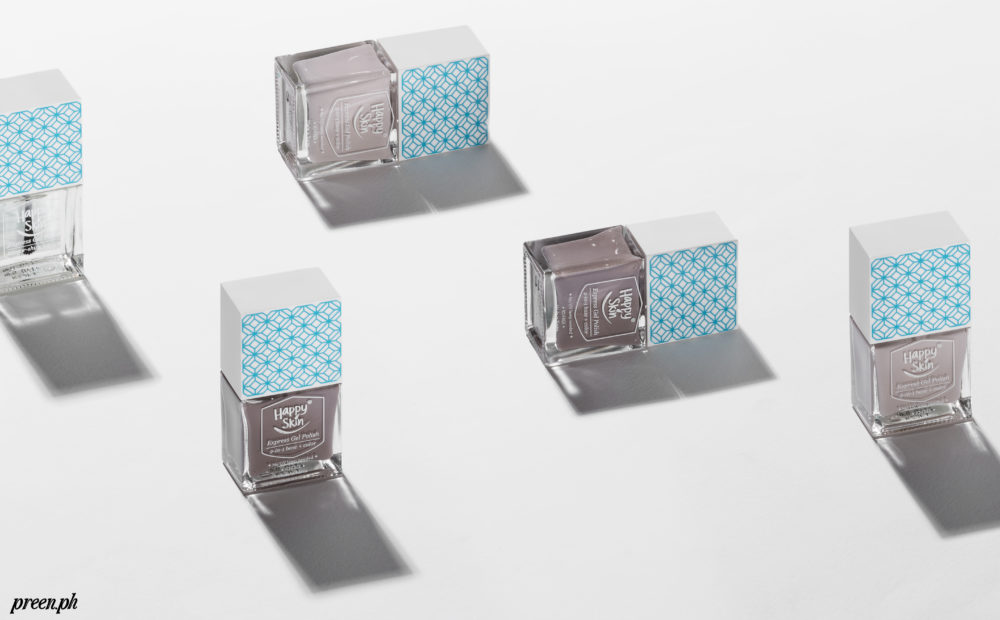 Don't you hate it when nail polish leaves your nails yellow or worse, brittle? With this line, you don't have to worry. It has Hydrolyzed Keratin to help strengthen your nails and almond oil to moisturize. Think of it as makeup with the benefit of skincare, but for your nails. It's free of the top 10 toxic ingredients usually found in polish like toulene, DPB, parabens, camphor, formaldehyde resin, xylene, ethyl tosylamide, acetone, lead, or animal ingredients.
Thoughts?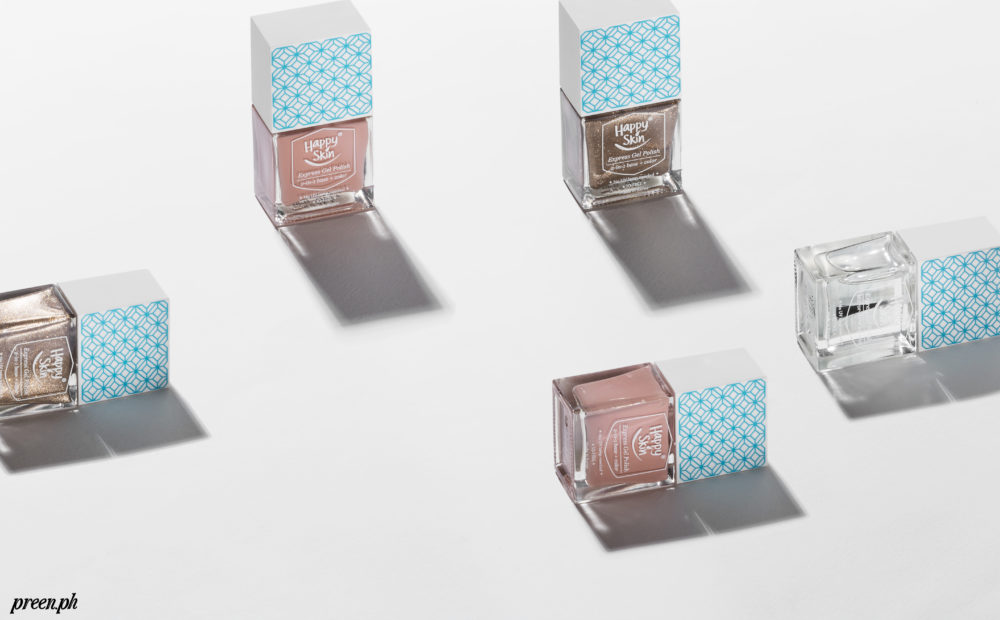 I painted them on while in the office and it dried pretty easily. The colors also looked great on my skin and did not make it look pale or dead, it's a nice change since I usually have to pick the right gray shade. When I decided to remove it, there was no struggle as it came off easily. My nails looked healthy after and no signs of the color seeping in even if there was no separate bottle for a base coat. And no yellow tinge!
My struggle was really the brush, as mentioned above, and the color that goes on streaky in the beginning. By the third day I also noticed minor chipping as I went through boxing class and a gym session coupled with a few errands in the middle.
Is it worth the try?
Yes, it is. It's great to know that more and more nail polish brands are creating lines that are beneficial to the users—not just color options. It's vegan, nourishing, and comes in great packaging, but all for a fraction of the price of international nail color brands. In case you're wondering, they're priced at P249 per bottle.
Happy Skin Express Gel Polish will be available online starting July 12 and will roll out in stores by the weekend.
Photos and art direction by RG Medestomas
Follow Preen on Facebook, Instagram, Twitter, Snapchat, and Viber
Related stories: 
Your Fingernails Will Now Get their own Sheet Masks
Kathryn Bernardo Is Opening Her First Nail Salon
What Nail Polish Colors are Janine Gutierrez and Rhian Ramos Rocking These Days?
Should You Cop this Contour and Highlight Duo From Your Favorite Local Brand?