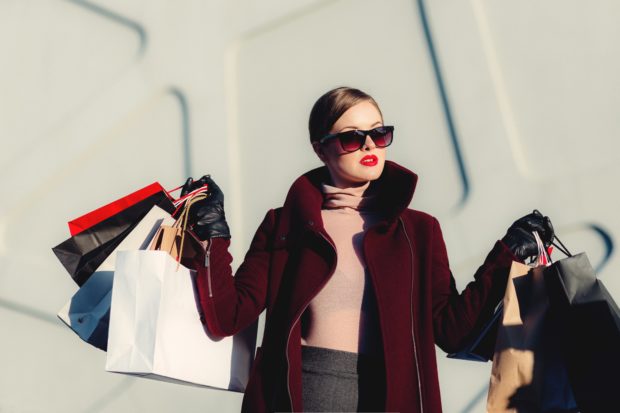 Yes, this is the season for the word "sale." You may have already treated yourself to the different discounts at your favorite clothing shops by this time and we're sure you're planning to hit more.
But be warned, a sale doesn't necessarily mean a bargain. Don't be drawn to the slash symbols and the promise of a treasure find amid a messy sale section (which by, the way, the stores usually do on purpose to add to your euphoria when you find something in your size.)
To help you be a smarter sale shopper, we propose to ask yourself five questions before snatching up your next purchase.
#1 What's in your wardrobe?
The best time to declutter and re-assess your closet is when you have the urge to buy something. You never know which outfits you forgot about. Or at least you can declutter a few items to sell for extra cash or at least give to someone in need. That way, you can have space to put in your new purchases if not come to the conclusion that you've got more than you need.
#2 Is it worth the full price?
Seventeen writes, "Even something cheap is a waste of money if you're not going to wear it more than once." So learn to look at the original price of the item and ask yourself if you'll still buy it at that cost. Otherwise, you might just be drawn to the fact it's got a low price tag. Also, the cost of an item can also tell you something about its quality. So sale or no sale, is the item you have in hand of good quality given the price?
#3 How long will I use this?
There are a number of reasons stores put up things for sale. The most popular of which is to make space for the new trends and stocks. Either way, will it serve you a purpose beyond the current trend? Is it something you must have now or are there alternatives to it that you can come back to when the need arises? If the product doesn't hold up to the time you are using it (like workout clothes, which you need to wash often), then the sale price shouldn't make it more worthy to place in your shopping cart.
#4 Is this a staple or something on trend?
If you're getting a quality staple item in your size on sale, that's a real steal. But not all retail stories end up that way. If you're buying something for the long haul, you might want to consider saving up a bit more for a premium item. If you know you just want a trendy piece to throw out next season, then that's when you try to get bang for your buck with a sale item.
#5 How much is my budget?
You might be tempted to throw all your money away with the justification that it's a sale and that "You never know what you'll find" mentality.  It's best to set a budget limit for this season. Aim for getting the best for the money you'll set aside rather than just blindly leaving it up to the shopping gods. With the money you have in mind, you'll most likely be careful what you'll splurge on and not just be attracted by the item with the biggest discount.
Photo courtesy of Unsplash
Follow Preen on Facebook, Instagram, Twitter, Snapchat, and Viber
Related stories: 
What's It Like to Shop with Georgina Wilson?
Five Things to Keep in Mind When Shopping for Your Baby
You'll Never Guess Where Lauren Reid Loves to Go Shopping
5 Steps to a Clutter-Free 2017
Help! What Do I Do to Stop My Shopping Addiction?