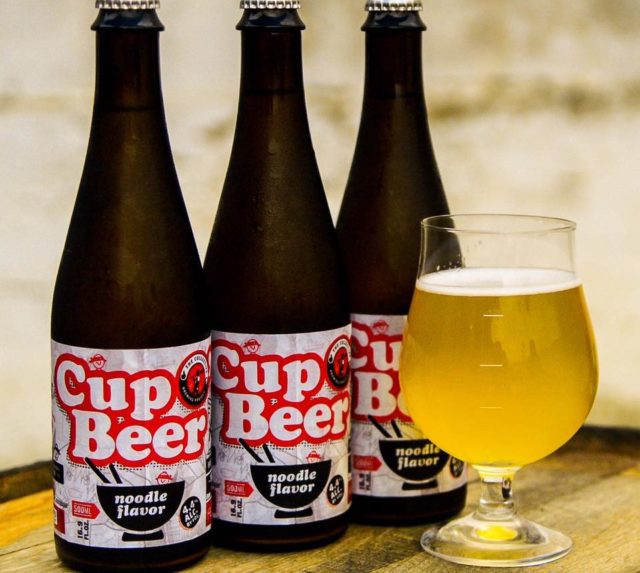 Every now and again, our news feeds feature a new food product that pushes our understanding of grub. What starts out as a novelty (salted egg chips, for example) can eventually become such a hit that even commercial establishments ride on the trend. (Hola to that Salted Egg Chicken meal.)
As Filipino food is touted to hit the international palate, and new products pop out of the grocery every so often, we look at the ones that seem a little crazy. From changing the way we consume the usual fare to doubling up the goodness that might merit an extra visit to the gym, let's look at the few food products that just might be the next trend on our menu.
Milk & Cream Cereal Ice Cream
A couple of months ago, Ben & Jerry's came out with cereal-flavored ice cream. With Milk & Cream Cereal Bar, New York presenting customizable ice cream where you crush in your chosen cereal, this might just be the start of a trend. Or at the very least changes our expectations from the ice cream bars we frequent. For now, it looks like people are copying in their own ways, at least.
The Highroller Lobster Co. Lobster Grilled Cheese
The Highroller Lobster Co. is a food truck that came up with a genius idea: Instead of serving cheese and bacon on the side of your lobster roll, why not just make it into the taco where your lobster will be? The invention turned into an Instagram favorite. It's funny how a mundane sandwich recipe of vegetables, fresh Maine lobster meat, red pepper, and jalapeño mayo can be jacked up with bacon and cheese. But then again, bacon and cheese makes everything better, right?
Palcohol Coco Loko
https://www.instagram.com/p/BV5yephAB26/?taken-by=cocolokostore
If eating chocolate through the conventional ways are passe for you, try snorting it. Yes, I said snorting. Up for debate in the US Congress right now and at the FDA is snortable chocolate made by Palchohol. Made of raw cacao powder, ginkgo biloba, taurine, and guarana, you are supposed to inhale the product to give you a rush similar to when you've downed an energy drink. Yikes!
The Collective Brewing Project Cup O' Beer
https://www.instagram.com/p/BVIchBlF23R/?taken-by=cbpfortworth
Craft beers have surely taken over since they became a fad a couple years back. Now, you can't go to any bar or restaurant without hearing about their special craft beers list. How do you make something so commonplace exciting again? Why not try making it out of something unusual. The Collective Brewing Project made their Cup O' Beer out of 55 pounds of ramen. Eater describes it as a "light and tart" concoction that has hints of ginger, lime, lemongrass, and seaweed-cured sea salt. I can't quite imagine how it tastes like which piques my curiosity even more.
Clr Cff
We've previously noted of this coffee product that looks like a glass of water. Presenting something as mundane as coffee into something more exciting is nothing unheard of (from Unicorn Frappucino to coffee art featuring Van Gogh's 'Starry Night') But it looks like it's a movement that will always be here to stay.
What makes a clear coffee interesting is it's cutting down to what we really want from coffee: caffeine. Is getting caffeine as plain and simple as we can get it a sign of how much more busy we are getting?
Photo courtesy of The Collective Brewing Project's Facebook page
Follow Preen on Facebook, Instagram, Twitter, Snapchat, and Viber
Related stories:
This Ice Cream Company Made New Flavors Out of Cereal Leftovers
Here's the Low Down on Clear Coffee
Why Anthony Bourdain Keeps Going Back to Filipino Food
Clinton Palanca Calls Out Erroneous Vogue.com Feature on Filipino Food
5 Filipino Food Trends You'll Be Tasting This 2017
5 Easy Tips to Avoid Food Waste