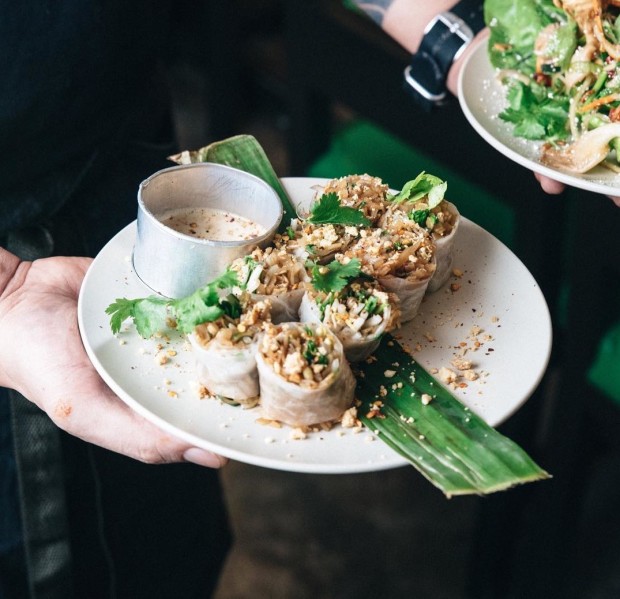 Filipino food was recently named as one of the predicted food trends in the world this 2017. While we're excited to see more of sinigang and adobo in international restaurants, we also have a few new food trends to watch out for here in the PH.
Last year brought a slew of food parks and unconventional desserts. But what would this year hold for all the foodies out there? We ask Angelo Comsti, editor-in-chief of F&B Report,  on his predictions on the trend that'll dominate Manila's food scene.
#1 Zero waste

How many times have you seen restaurants chucking out excess food? These wastes have long been proven as a threat to the environment. This year, restos might just do something about it.
"A big concern among the people in the industry is the growing food waste," Angelo says. "So much food is thrown in the trash and pollute the land, when it could have been easily prevented simply by cooking more consciously. To address this, chefs are putting more thought into their food by trying to eliminate wastage. Thus, the concepts of nose-to-tail and root-to-leaf will be in fashion this year."
#2 The heat is on
I have a soft spot for spicy food, and it looks like we're getting more varieties from our Asian neighbors. Angelo also mentions that we might be seeing uncommon spices in local stores and menus too.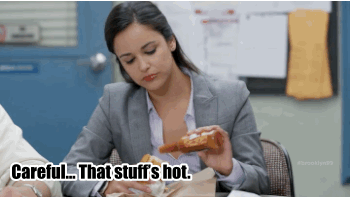 "The West is turning to other countries to appease their spicy cravings. Over the past years, they have relied on Thailand's sriracha and Korea's gochujang to add a fiery kick to their dishes and get their tongues wagging. The addiction was intense that they've produced potato chips and ice cream with these stuff. Now, they're turning their attention to harissa, Tunisia's ketchup, which is made with dried chiles, garlic, tomatoes, caraway, paprika, coriander, and olive oil."
#3 Smoke signal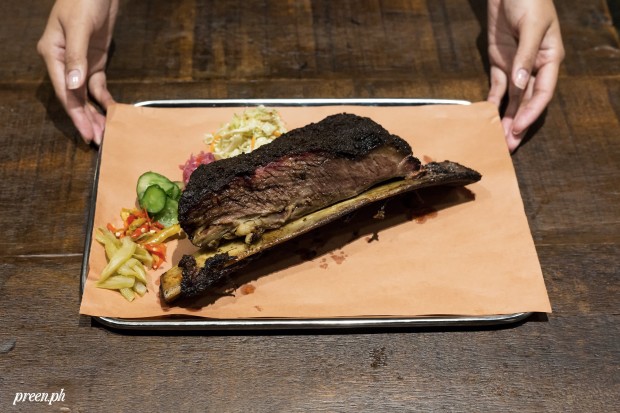 "We've been seeing this trend in the metro lately. A number of food joints are lighting up wood and smoking meats for long hours. There's local restaurants Smokeyard and Holy Smokes, both at Poblacion; Pitmaster's Smokehouse BBQ in Kapitolyo; Mighty Quinn's in SM Megamall; and soon-to-open is Smoking Joint along the Pasong Tamo extension. Smoking is definitely back and not just for ribs and briskets; it extends to butters, fruits and vegetables."
#4 A good pulse
Some motivation for those who are looking to switch to clean eats this year:
"People will continue living a healthy lifestyle. For many, they will at least try to, especially now that the range and variety of options are getting wider. We started with grain bowls, veggie chips, and fermentation,"Angelo says. "Last year, we introduced coco sugar and turmeric into our diets. In 2017, we will convince ourselves to try pastas made with pulses and like red lentil, edamame, black beans and chickpeas. In the same way that seaweed, which is high in nutrients and low in calories, will penetrate our refs and dishes."
#5 Jack of All Trades
Who would've thought that the jackfruit would possibly make its way our tummies? If you're not a fan of the fruit, this is the year that you get of your comfort zone and try it in different dishes—including savory.
"It may not be the best smelling tropical fruit out there, but people are willing to forgo the rotten onion aroma just to enjoy the flavor and health benefits of jackfruit," Angelo says. "Considered a 'miracle fruit' that tastes like mango and pineapple combined, the langka is rich in protein, potassium, calcium, and iron and has a texture akin to meat which vegan restaurants love. Expect it to invade not just our desserts but also savory fare. Anyone up for a Pulled Jack Burger (think pulled pork but using jackfruit)?"
Follow Preen on Facebook, Instagram, Twitter, Snapchat, and Viber