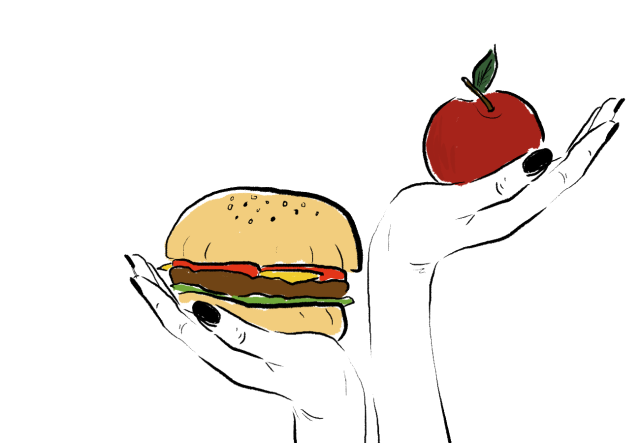 Welcome to Ask Poppy! I'm Poppy, your go-to girl for all of life's woes. And when I say ALL, I MEAN IT. I'm not an expert on anything except maybe for being me, which makes me totally qualified to do this.
Poppy,
It's the start of the year and naturally, I'm questioning the choices I make when it comes to my diet. I've never really had a problem with my weight and my body in general until I hit late twenties. I felt like I've blown up like a darn balloon. It's true what they say, "It's all fun and games until you go up a pant size." In my case, three sizes up since I was 23.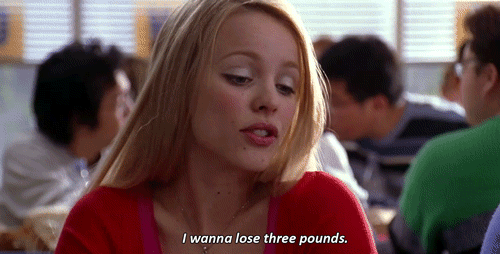 Now the question is how do I get out of my yo-yo diet? I eat healthy one day and indulge the next day (like you know, random supply of donuts in the office pantry.) I want to be healthy and I want to shed off the weight, but what are practical ways to get to where I want to be?
I need your help, Poppy. I don't want to wake up one day only to realize I completely let myself go.
—Lara
Hey, Lara!
It's the start of the year and naturally, I would say "F*ck it!" but since you're asking, well, I have to answer naman diba? But in all honesty, I really do not give a flying f*ck about my weight because I treat it as God's blessing to human kind. Like, He giveth upon thee all of me for all of you, so you's better take it.
Here's the thing about diets: THEY DON'T WORK. Diet delivery services are bullsh*t, counting calories is boring because I suck at math, among other things, and you can't just eat healthy one day and then fall into the clutches of the office pantry! It's not how the cookie crumbles, honey!
The most practical way to lose weight is to really make a move. Like, go hiking or running or biking or brisk walking while window shopping at the mall because these welcome 2017 sales are craaaay. We're in our late twenties and our metabolism isn't working the way they once worked. Speaking of work, it's the worst enabler there is. Like, you fall into this time loop, like, Groundhog Day, where you're just doing the same sh*t every day at work and they give you free donuts or bagels every now and then. Basically, this sedentary life that you are living isn't exactly the best way to lose weight.
So, sige lang, continue eating like a pig and not working out! Push mo yan, Lara! You're never gonna achieve anything really.
But then again, those answers are pretty f*cking basic. I don't really roll that way. Like you, I do fall into these yo-yo diets, but mine's different. You see, I lose weight every now and then and I don't even notice it. I just look at Timehop entries and be all like, "God, was I so f*ckable back then!" I still am f*ckable now, that is if you're really into Ursula from The Little Mermaid. HA! I make jokes. And jokes can sometimes reflect the truth in humanity.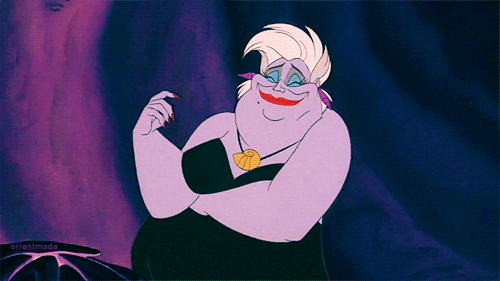 Lara, allow me to take a trip down the slippery slope of my social media past and let's look back at the few times in my life when my weight was passable:
How about that time I did drugs and went to Jazz Night to drop MDMA? Of course, it's deadly to actually take drugs these days because you might get killed and nobody's really dealing because they're either dead or living a better life without drugs. Because life is really better without drugs. However, for a brief moment during the course of my youthful abandon, I was living my parents' nightmare. I did lose weight! And friends. And money. And a part of my sanity because I'm always lusaw. Whatever, I was thin! This is really terrible advice but I just want to point out that (1) it works and (2) it will ruin you. So don't do it. Or else, obosen.
Lara, money is the root of all evil. This is because money enables us to buy Chickenjoy and Palabok Fiesta and Quarter Pounders should we ever feel so kanluranin. Now that I have money, I have become good friends with the McDonald's delivery guy because it has become my thing. I don't want to slave in the kitchen, I just want to have greasy ass food inside of me. I want it hard and deep (fried) and topped with loads of gravy. I did not choose the carbs life, the carbs life chose me. Which is why, back when I was writing sh*tty things that no one would read for one peso per word, I was actually pretty thin. I was the picture perfect image of a starving artist because I was really starving and I looked like an artist. It's best to condition your mind that you're poor, that you can't afford anything except for the really terribly packed Pancit Canton hawked on TV by Sharon Cuneta. I do this diet from time to time: I eat poor on the weekdays and stuff myself silly with expensive food on the weekends because I'm worth it. Basically, it's burger steak on Mondays to Fridays and then two-piece Chickenjoy during the weekend. Just thinking about it makes me feel so ALIVE!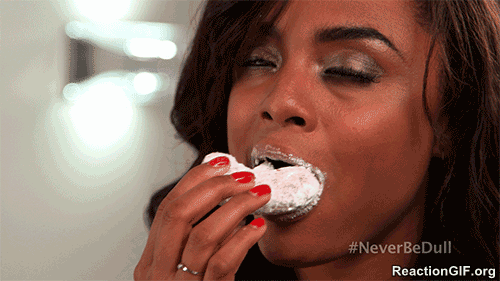 If you like working, then giving yourself completely tothe work life can really make you thin. I know your office is a motherfu*ckling enabler when it comes to free donuts, so you should really make an effort to STOP GIVING IN TO TEMPTATION AND JUST GIVE IN TO MORE WORK. I work in showbiz, where people are evil and beautiful, really 100 percent like Nicolas Winding Refn's The Neon Demon. HAVE YOU SEEN THAT MOVIE? All they do is be beautiful and not eat anything other than people they
hate. Oh, those silly cannibals and their rituals for the devil! They're so hilarious and thin! That is what happens when you work your ass off. I really lost a lot of weight when I started working 20-hour shifts in the industry, which isn't humane at all but my boss did a lot of coke and was okay with working for 20 straight hours because he's beyond human. Again, drugs are bad, but working hard is totally fine.
Lara, it actually starts with you. It's how dedicated you are to what you want to achieve. Me, I have accepted my fate, that I will be fat for life, but if you don't want to avail what I have availed, it's best for you to shake your ass, watch your step and lead a healthier life than what you are used to. Don't think that you need to lose weight just because it's the new year. Y'alls should be doing this even after January had ended and make sure that you commit to it until 2018 and beyond!
Whatever, I'm getting cheese fries.
Always,
Poppy
Got a question for Poppy? From love and relationships to weird questions you dare not ask even your psychologist, Poppy is ready to answer them all. Send in your questions to [email protected] or post your question over Twitter or Instagram with the hashtag #AskPoppy, andyou just might get the answer you are looking for.
Disclaimer: The views expressed here are solely those of the
author in her private capacity and do not in any way represent the views of Preen.ph, or any other entity of the Inquirer Group of Companies.
 Art by Dorothy Guya
Follow Preen on Facebook, Instagram, Twitter, Snapchat, and Viber