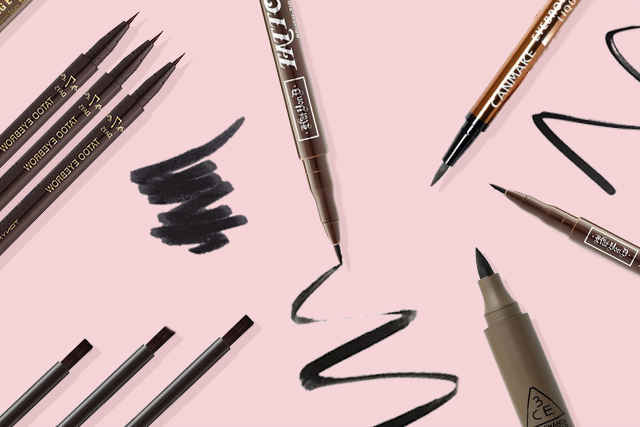 There are two types of people in the world: ones with full eyebrows and ones who struggle to fill them in. In this case, I am the latter. In the past I've used brow pencils and powders but none of them seem to work for me. I could never really get the shape I want and by the end of the day the makeup would have faded to reveal my sparse arches. Eventually I started using eyebrow tattoos because I could really fill in those empty spots and it would last long, saving me some time. However, unlike pencils and powders, the formula of tattoos is darker so you might need some practice if you haven't used these products before.
If you have sparse brows like me, I've listed some of my favorite eyebrow tattoos along with ones that are worth looking into.
Canmake Eyebrow Liquid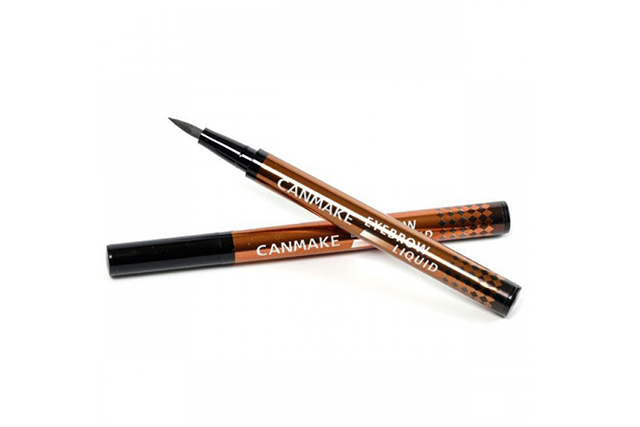 Swipe this product lightly on your brows, creating tiny hair-like strokes. Emphasis on lightly because it can go on quite dark if you use a heavy hand and it dries quickly. Once the product is completely dry it resists rubbing and skin oils so it will last you the whole day, no need to touch up. It comes in two colors, natural brown and light brown. Available at select Watson's Branches.
Tony Moly 7 Days Tattoo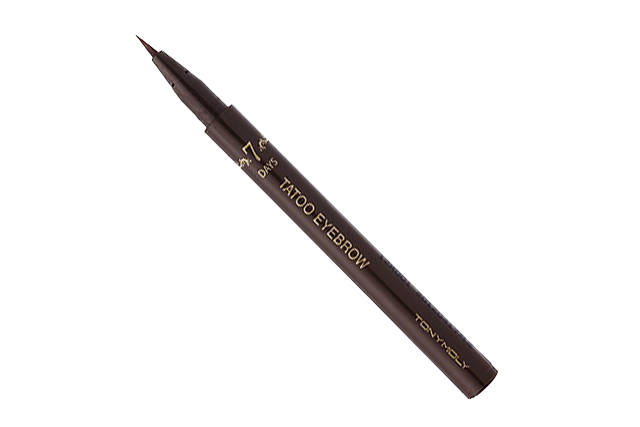 This is the eyebrow tattoo that I am currently using and I am definitely repurchasing. The brush is fine enough that I can create the shape I want before filling them in with small strokes. The mild dye lasts for three to seven days but I still touch up within those days as it starts to fade. Available at Glorietta 2.
K-Palette Lasting Eyebrow Tint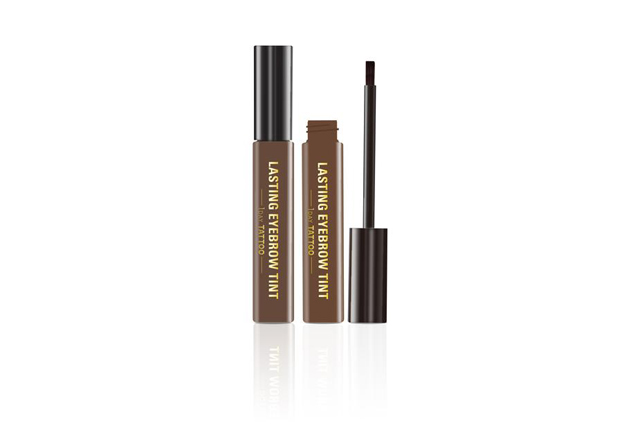 You might need to practice with this eyebrow tint before you get it right. When you first apply the tint, the color will be dark but as the days go by, the color will become softer and lighter. Pick from their three shades, light brown, natural brown, and mocha brown. Available at Beauty Bar, Greenbelt 5.
3CE Longwear Tattoo Eyebrow Marker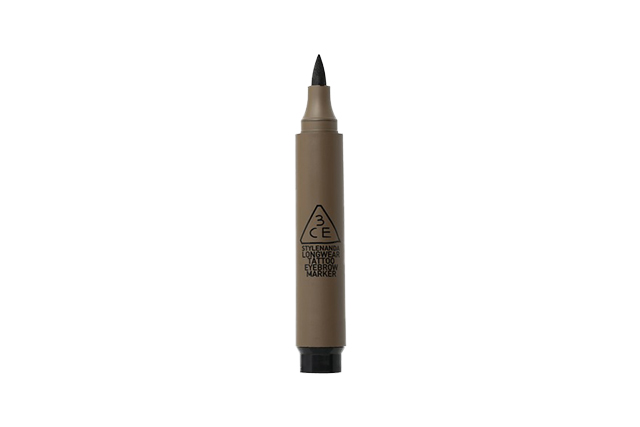 If you're rushing in the morning and don't have time to draw on perfect brows, go for this chunky eyebrow marker from 3CE. Because of its solid marker tip, even beginners will be able to use this product. You'll get full brows that will last up to a week with this henna brow tattoo. Available on Sephora PH.
Kat Von D Tattoo Brow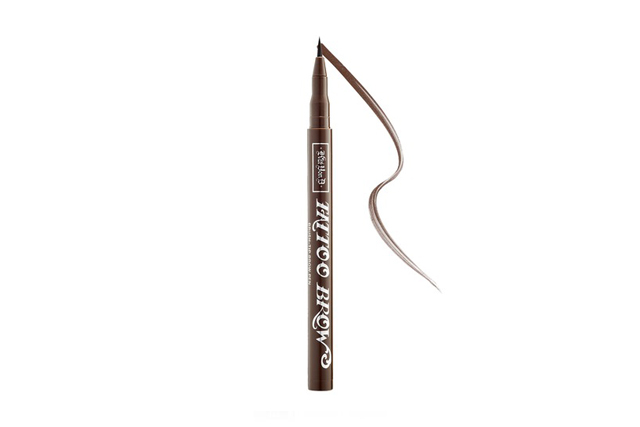 If you haven't already, cop some Kat Von D makeup items, including the tattoo brow. Its precision brush tip makes the product buildable so you can achieve natural bold brows. This also comes in three shades, blonde, light brown, and medium brown. Available on Sephora PH.
Art by Anfernee Dy
Follow Preen on Facebook, Instagram, Twitter, Snapchat, and Viber
Related stories:
Here's How to Solve Every Eyebrow Stitch You're In
5 Brow Products that Won't Smudge Off Midday
How Does a Beauty Routine Help Ease Anxiety and Depression
How Korean Beauty Guru Pony Makes Her Makeup Glowy and Long-Lasting