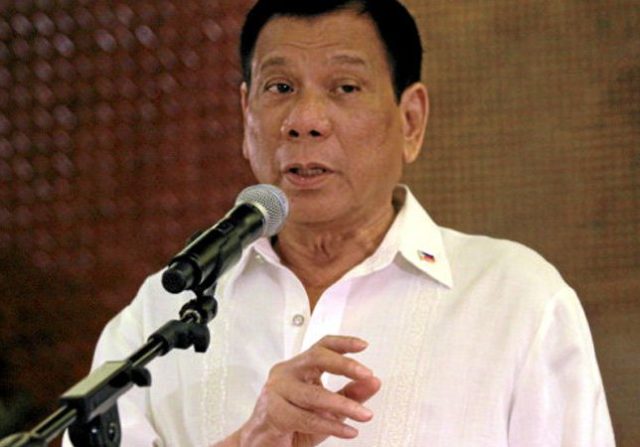 Pres. Duterte's penchant for rape jokes hasn't died down, not one bit. After being criticized in the past, he makes another one aimed at Miss Universe candidates.
"What I don't like are kids [being raped,]" he said at a tourism event in Davao City on Friday. "You can mess with, maybe a Miss Universe. Maybe I will congratulate you for having the balls to rape somebody when you know you're going to die."
Take note that he said this after the Philippines' successful hosting of the Miss Universe. And to think the government wanted to host it again later this year.
But here's the most eyebrow-raising part: "Having the balls to rape somebody when you know you're going to die." Really, Mr. President?
Do you want to know what kind of man is worthy of applause? Someone who respects a woman and doesn't see her as an object. The ones who are fighting nobly for the country and its people. Most especially those who are willing to let go of their machismo and ego.
You don't congratulate someone for having the balls to rape. You incarcerate them.
It's sickening that Duterte always resorts to this narrative during his speeches. Why does he even think it's funny to say rape jokes and later apologize? Just don't say it in the first place.
I know a lot of people will say, "Oh, he's only joking! He talks like that! Give him a break!" But these are also the same people who wish death on rapists and murderers weeks later. Not realizing that joking about rape is the reason why women and children are constantly being victimized.
If you think rape isn't okay, then you shouldn't normalize it. Plain and simple. It shouldn't take numerous insensitive rape jokes from Duterte to understand that.
Photo courtesy of Inquirer.net
Follow Preen on Facebook, Instagram, Twitter, Snapchat, and Viber
Related stories:
Duterte Makes a Rape Joke in Light of Martial Law Declaration
Duterte's Legal Counsel Claims Rape Joke Was 'Freedom of Expression'
7 Ways We Promote Rape Without Realizing It
How Many More Medical Studies Do We Need to End Rape Culture?
Someone Made a Viral Rape Joke, But Why Am I Not Laughing?