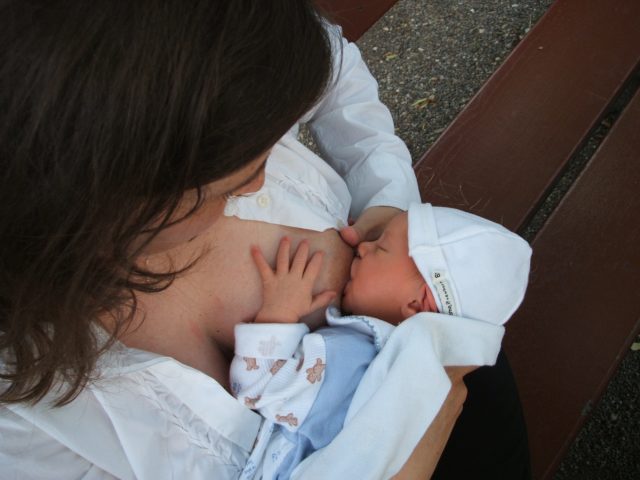 Moms. Damned if they do keep 9-to-5 jobs while raising kids, accused that they're neglecting them, damned if they don't leave their career behind to become a housewife. Eitherway, they are expected to multi-task and be more than superheroes all the time. Since when are they expected to please everyone else when they're doing their best for their family? Seriously, unless they are hurting their kids or breaking the law, how they choose to live life and raise their kids is no one's business.
Look at how Taisha Maile, had to defend herself for breastfeeding while having sex. Okay, pause a bit. She cleared up the issue on a recent interview (which she did also while feeding her baby) as she said that the kid was less than six months old and sleeping at that time. She compares it to how some parents choose to have sex whilst the baby is safely on one side of the bed or in the crib in the same room.
"They're not sitting there judging you and thinking 'my mom and dad are having sex.' It's a two or three-month-old baby. They're so innocent," she said especially to point out how some commented that breastfeeding while getting hot and heavy was equivalent to engaging the baby in the act. Woah, there! That point of view just might be a bit too much and reflects more of how people tend to fetishize a normal mom-and-child activity. Breastfeeding is not lewd, people. Watching a woman breastfeed might excite a few, but to purposely breastfeed while in the act to enhance the pleasure are two different things. The latter being sick and twisted, the former being a matter of personal preference.
The issue picked up from a 2015 video Taisha posted where she addressed the question "Do I Have Sex While Breastfeeding?" She talked about how we often look at sex as taboo and demonize it even when people are sexual beings and how sex is a normal part of life.
https://youtu.be/iCok6IqRf7k
Now, we're not saying that you should change up your sex life to match exactly your baby's breastfeeding schedule. Nor is this a gateway to place children under physical and emotional abuse. As Romper writes, it is a gray area when it comes to breastfeeding your kid during sex, the limit being on the child's age and awareness. But when it comes to how we look at moms, sex, and raising kids, we should always remember that we have our right to choose what works for us. And to mommy-shame in the guise of being concerned and imposing of your ideals, is never okay.
Photo courtesy of Pixabay
Follow Preen on Facebook, Instagram, Twitter, Snapchat, and Viber
Related stories:
Please Don't Judge Me for How I Breastfeed
When Mothers Say They Don't Need Your Advice, They Mean It
I Suck at Breastfeeding, But That Doesn't Mean I'm a Bad Mom