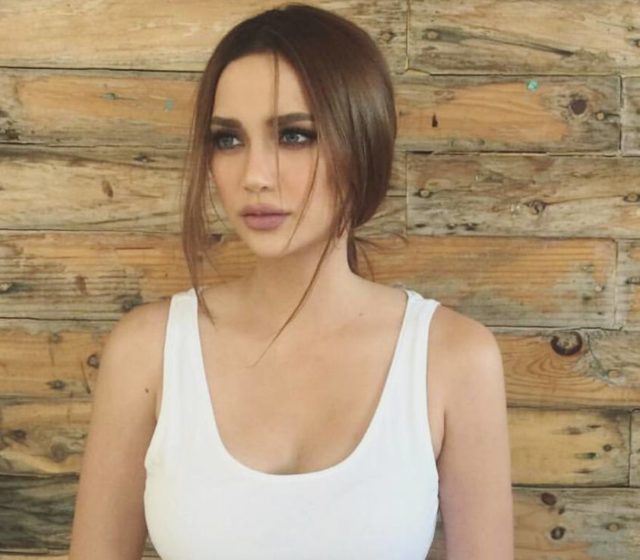 Weekends with family sometimes call for an old-fashioned grill party. There's the usual pork barbecue, fish, vegetables, and chicken served on skewers. Meanwhile, singer-actress Arci Muñoz had a different approach to this. All she needed were a whole chicken and a beer can.
Also known as "chicken on a throne," the chicken is placed on top of a half-filled beer can and grilled until golden-brown. This makes the meat juicier. They weren't lying when they said that chicken and beer went well together.
Enough talking now. Bookmark this recipe for your next gathering.
Beer Can Chicken
Ingredients
1 whole chicken
1/2 fluid ounce of beer
Lemongrass
1 sprig of rosemary
For dry rub
1/3 cup brown sugar
2 tbsps chili powder
2 tbsps paprika
2 tsps dry mustard
1/2 tsp salt
1/4 tsp ground black pepper
Procedure
1. Preheat the outdoor grill to 375 degrees Fahrenheit.
2. Mix all the ingredients for the dry rub in one container or bowl.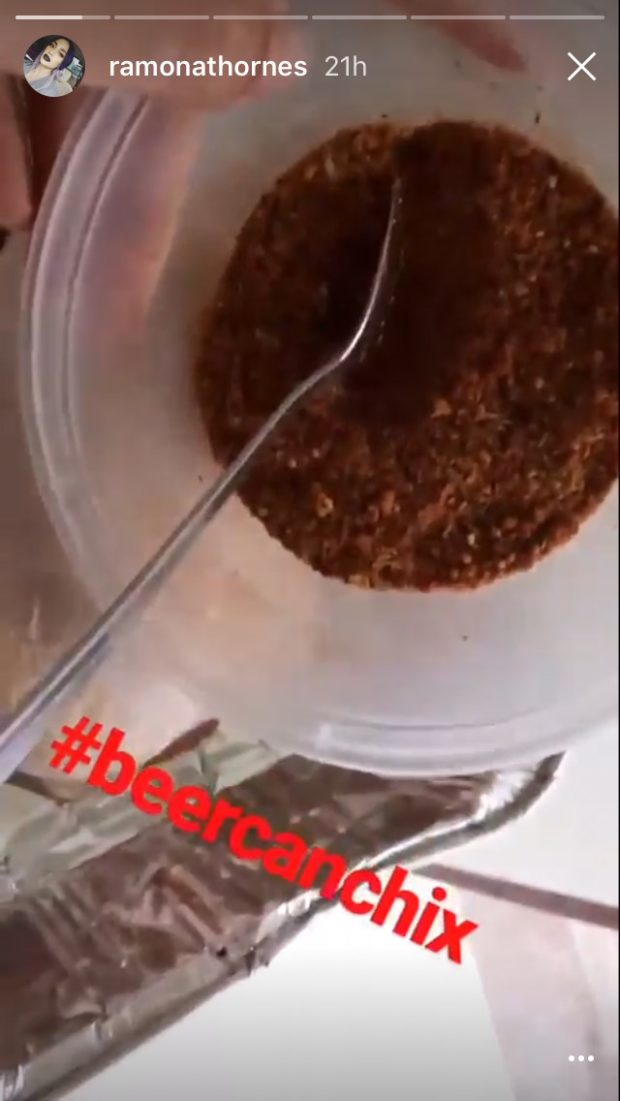 3. Firmly place the half-filled beer can in the middle of a grill-safe tray.
4. Rinse the chicken under cold water and pat dry.
5. Carefully place the chicken upright on the can with the legs on the bottom. Arci also put a few stems of lemongrass and rosemary inside the chicken before doing this step.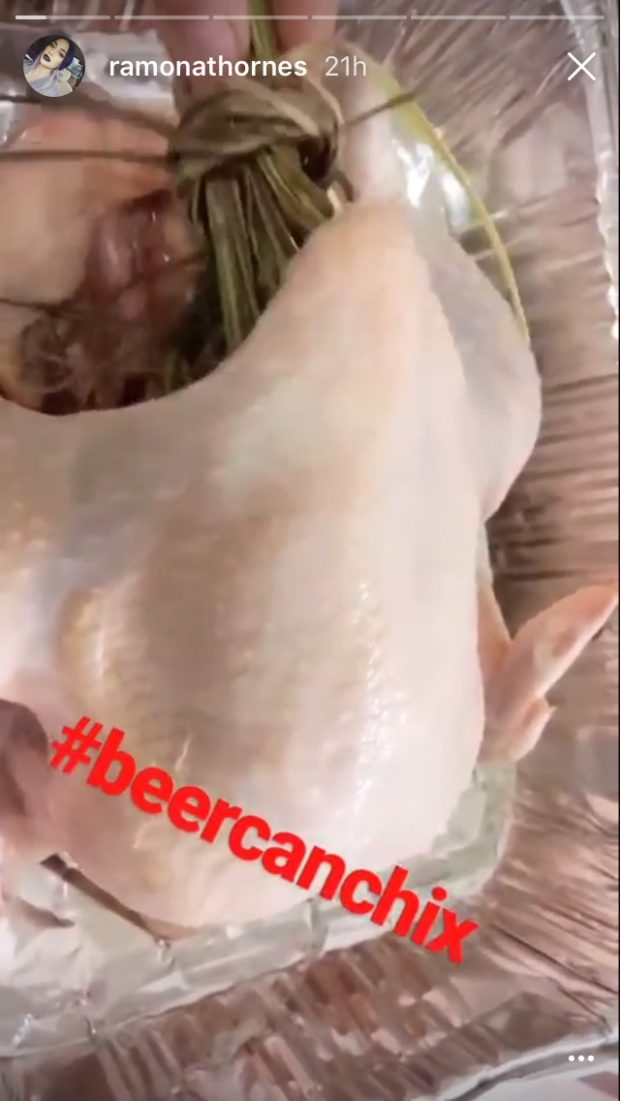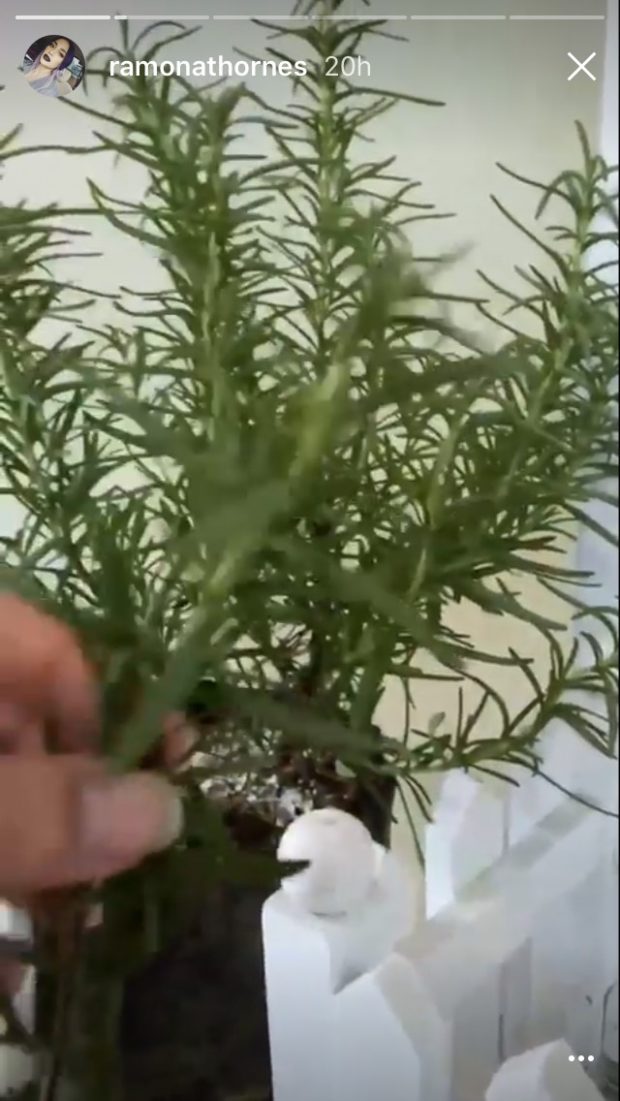 6. Sprinkle and rub the spice mix on the chicken's surface.
7. Place the chicken and beer can on the preheated grill and close the lid to keep the steam in. Make sure to keep it upright so it cooks evenly. Grill for one and a half hours at most.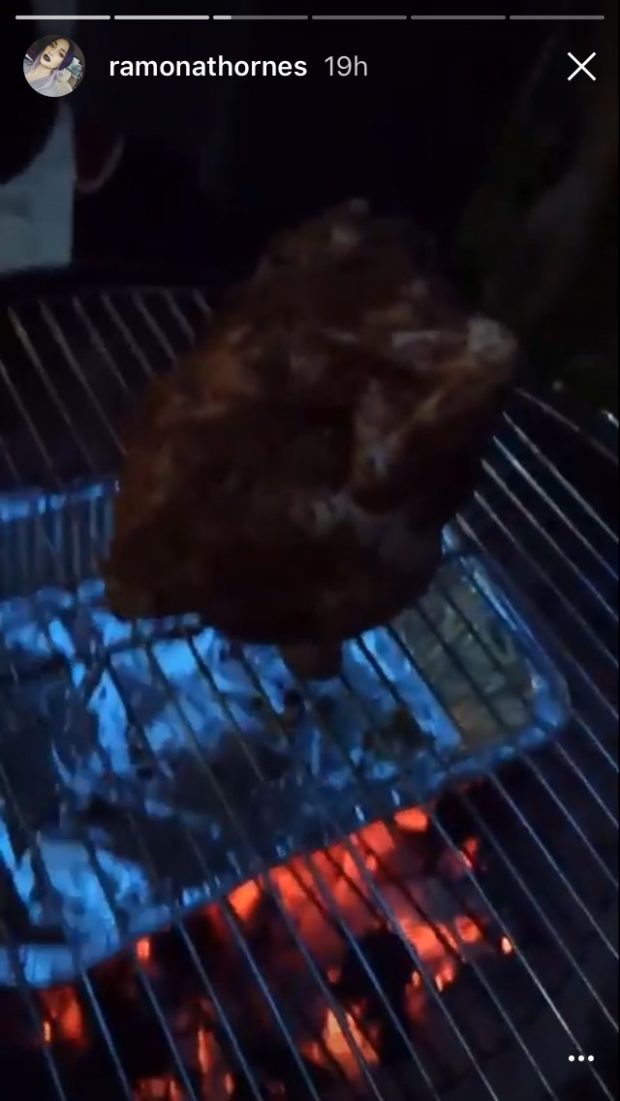 8. Remove the chicken from the grill and discard the beer can. Let it rest in a warm area for about 10 minutes before serving it.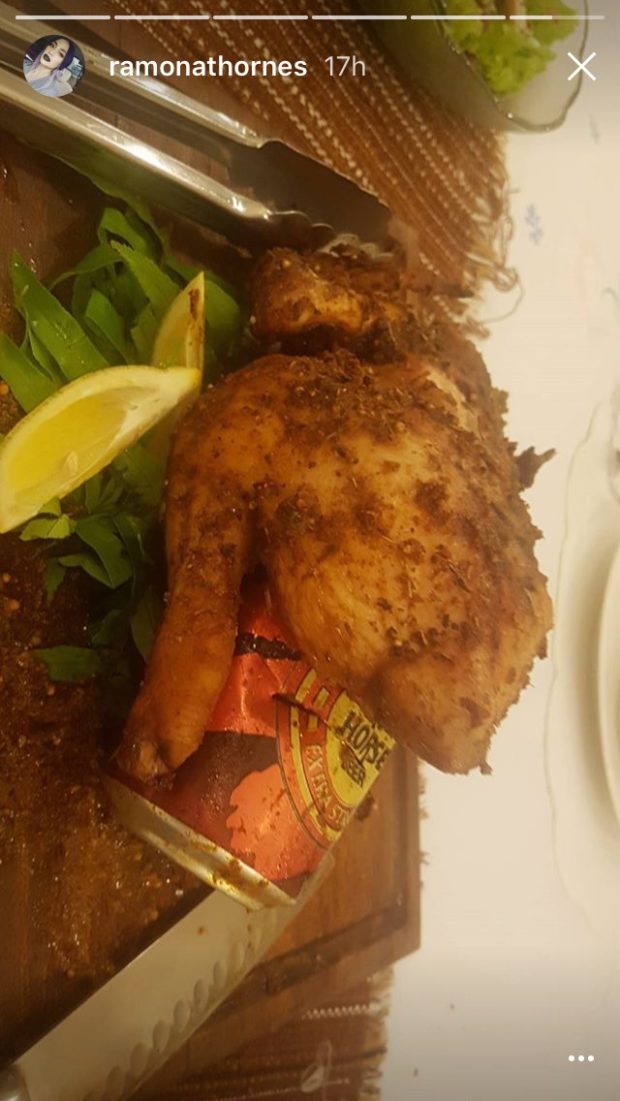 9. After 10 minutes, slice and ta-da! A chicken dinner you and your family can enjoy.
Photo courtesy of Arci Muñoz's Instagram account
Screenshots courtesy of Arci Muñoz's Instagram Stories
Follow Preen on Facebook, Instagram, Twitter, Snapchat, and Viber
Related stories:
Arci Muñoz Did the Pink Eyeshadow-Blush Combo Before Rihanna Did
Who Knew Crispy Fried Chicken Could Get an Upgrade?
A Korean Twist to Your Usual Fried Chicken Craving
Boookmark this Chicken Pot Pie Recipe For a Rainy Night In