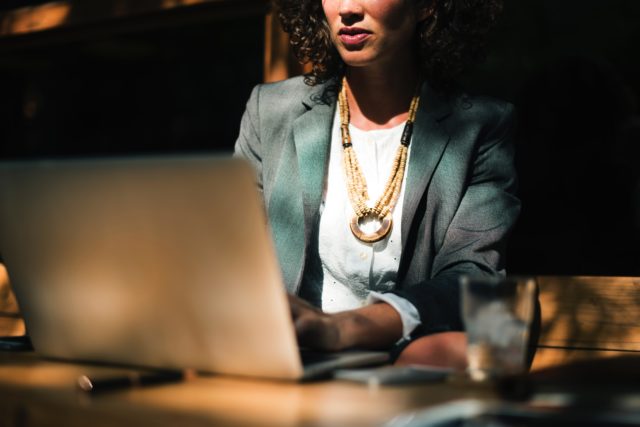 Discrimination in the workplace is real. You can see it in how women are denied of their pay raises and the amount of maternity leaves they're given. In some cases, they're not given the CEO position because powerful women are still deemed intimidating.
In a New York Times op-ed, top female chief executives opened up about their struggle to be promoted to CEO. The article called them "The women who had to stop No. 2."
"There is real bias, and without the ability to shine a light on it and really measure it, I don't think anything's going to change," said Julie Daum of Spencer Stuart. "Ultimately at the top of an organization there are fewer and fewer spots, and if you can eliminate an entire class of people, it makes it easier."
All throughout, the op-ed emphasized how women were blamed and fired when a company's profits fall. There's also cases of misogyny and jealousy toward the high-paying female executives. But what's more telling is how women are labeled bossy and aggressive when they try to negotiate for promotions. A Lean In/McKinsey & Company survey in 2016 found that 30 percent of men are more likely to react badly.
"I think we tend to be brought up thinking that life's fair, that you thrive and deliver, and the rest will take care of itself. It actually does work for most of your career. It doesn't work for that last couple of steps," said Ellen Kullman, former chief executive of DuPont. She also told Fortune in 2016 that "she had become a target and 'was getting in the way of the future of the company.'"
It's difficult to pinpoint whether this is a case of pure misogyny or a business strategy, or both. Either way, it's unfair to treat hard-working women who hustled to get to the top. They don't deserve to be looked down on just because men don't know how to handle powerful women.
[
The New York Times
]
Photo courtesy of Unsplash
Follow Preen on Facebook, Instagram, Twitter, Snapchat, and Viber
Related stories:
Stop Denying Women Their Proper Pay Raises
Moms, Rejoice! Senate Passed 120-Day Expanded Maternity Leave Bill
7 Ways 3.1 Phillip Lip CEO Wen Zhou Breaks Every Female Boss Stereotype
Would You Pay Makeup Tax to Get a Promotion?
How One Supermodel Made Millions Just From Her Name